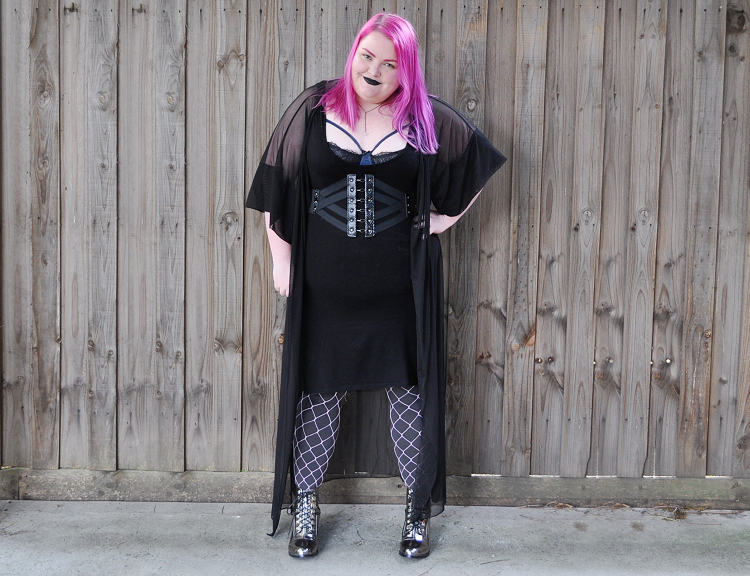 Outfit – Lingerie Like Goth Kimono
Guess what! I have a camera again! Now I just have to figure it all out but I'm so excited to finally have a digital SLR! Now, onto the outfit post. I seem to have two fashion moods lately, experimental, or 'my uniform'. My uniform tends to be THIS, with those pants in any of the colours I own, teamed with this jumper. If you follow me on Instagram, you're probably sick of seeing that jumper. I love it so much I own two, in the same colour.
Experimental tends to be this *gestures to the pictures*. My inner teen goth seems to be fighting to the surface and wanting to me to wear all the things that she wished she had available back then. Maybe a bit more boobalicious these days. I've also been trying to wear things in my closet that doesn't get as much love.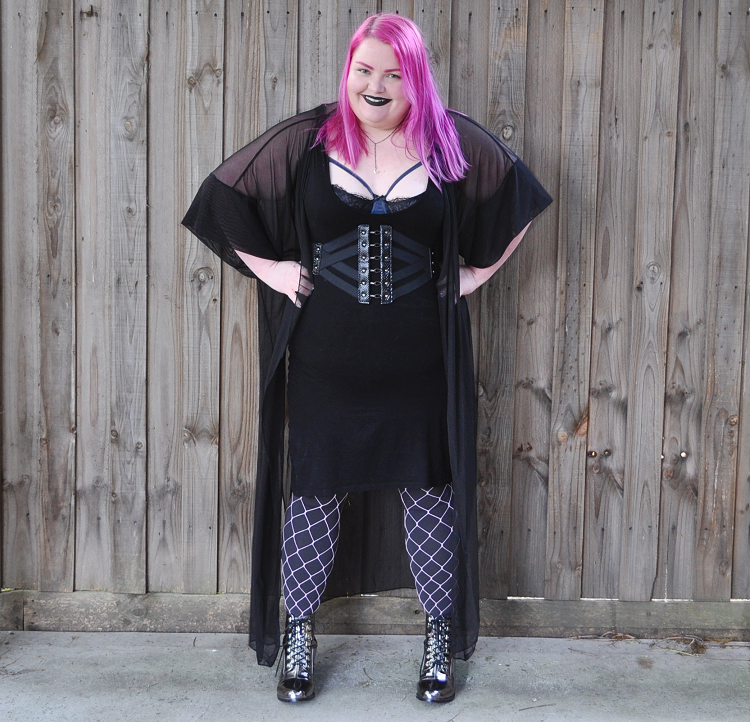 I'm not sure if I like this stocking combo with this outfit, but I wanted to add a little colour. Plus, it's often not until the end of the day and I sit down to look at the photos that I realise it may not work well together. But, I'm only human. I don't think it looks bad, but I think maybe I should have stuck to all black.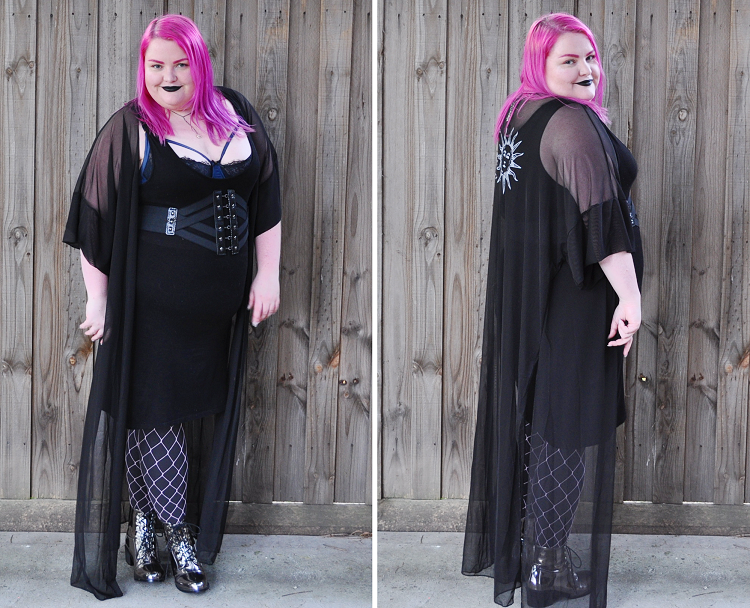 I'm also rocking some VBO for the first time in ages! Well, on the blog anyway. I wore THIS the other week back. I think VBO is more of a Summer thing for me.
Please excuse my clothing tags. Here is the back of the kimono, which is what sold me on it. It's very lightweight and I love it! The print is just, well, printed onto the fabric. It will be interesting to see how it holds up after a wash. I'm considering embroidering the pattern onto it just to make it more 3D and hope it helps make it last longer.
Can you believe this is the first time I've tried to match my eyebrows with my current hair colour? I've done coloured eyebrows before (even rainbow), but I think I matched them pretty well. It's an eyeshadow and a lipstick! I'm also loving black lipstick! I'm trying to be more adventurous with my lip colours, but black has become a favourite!
Bra – City Chic (see more here) || Bodycon Dress – ASOS Curve (similar)

||

Sun & Moon Kimono – Boohoo
Belt – OLD! I can't remember if it was from ASOS or City Chic, sorry! || Necklace – ASOS
Grey Stockings – Sonsee || Pink Fishnets – Boohoo || Boots – Rubi Shoes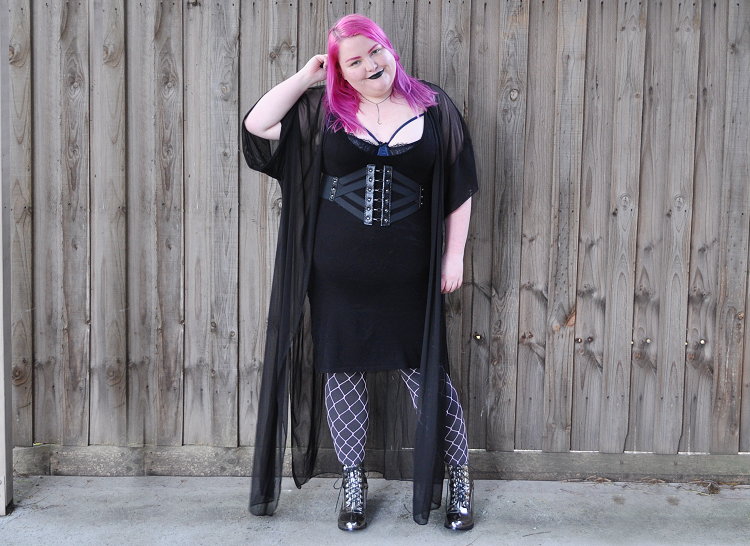 What is your current favourite lip colour?