Outfit – A pop of colour!
Do you have days when you plan an outfit, put in on, love it, but after a while realise that it's uncomfortable? That happened with this outfit. The main thing? The neckline. I don't like high necks, I feel like I'm being strangled. So after taking these photos, I ended up changing the top (you can see here). I really loved how this outfit turned out though, and figured I'd share the pictures anyway.
I also took these photos around 9am so with some of the close-ups there are lens flare/ bokeh heaven. The effect is nice though, so I don't mind.
When I put this outfit together (the night before), I tried it on without anything beneath it, but was a bit self consious. I don't mind showing off some skin, but the top rode up a fair bit and showed a bit more than I was comfortable with. Sooo, I raided my lingerie and found a corset/basque thing to wear underneath.
I took my Erstwilder x RHPS necklace for it's maiden voyage! He got a lot of compliments! I was catching up with my friend Vanessa and she was wearing the matching brooch!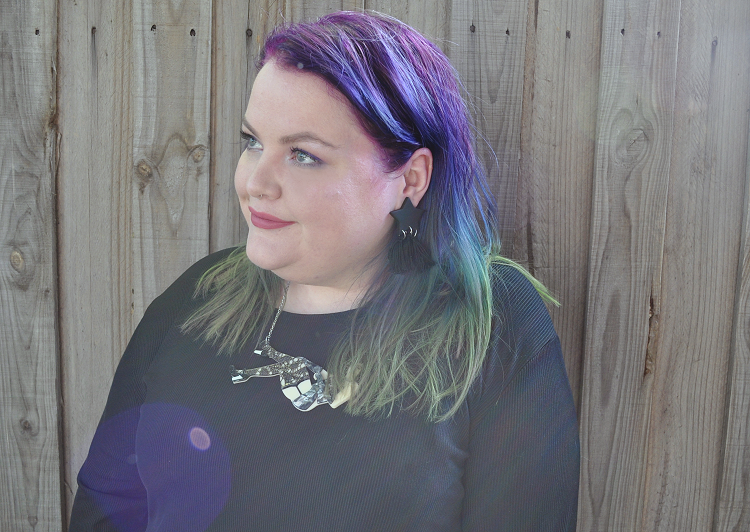 Also, new hair! This is after a few washes and the tips have faded a bit, but the wonderful Hair by Rachel worked wonders! Check out this video to see it all fresh and pretty!
Have you seen the Rocky Horror Picture Show?