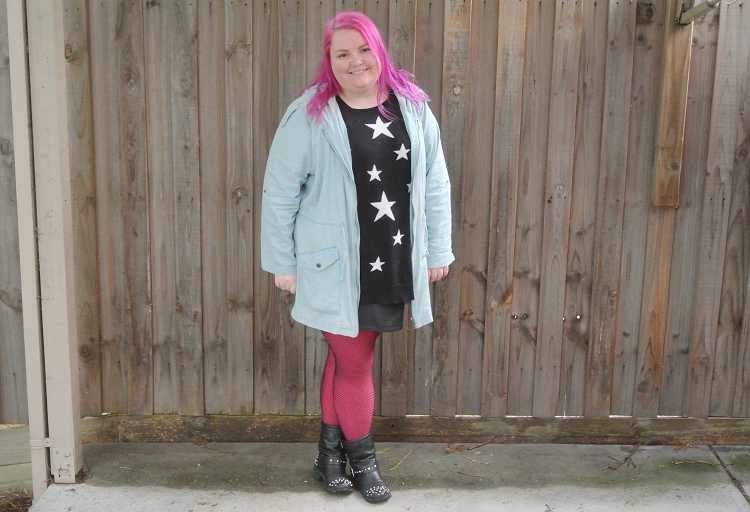 Outfit – Stars and Pinks Stockings – Melbourne Museum
Oh hey, look, it's an actual outfit post! It's been a bit, I know. Sadly, my camera is broken and I can get it to work if it's zoomed out, but it won't focus. I also can't afford a new camera, so it may be a while before I have good quality outfit pictures. Sorry! Anyway, on Monday, I headed into the city to meet my long time online buddy Lucy.
I met up with Lucy, her husband, daughter and later, her brother at Naked for Satan. I adore Naked for Satan (I went there for my 30th birthday!) and I got to sit on the outside balcony for the first time! Turns out, if you go for lunch Monday to Friday the Tapas on the terrace are all $9!!
What I ate:


Gilda Pintxos – White Anchovy, Olives, Pickled Peppers
1/2 Dozen Oysters – Freshly Shucked, Shallot Vinaigrette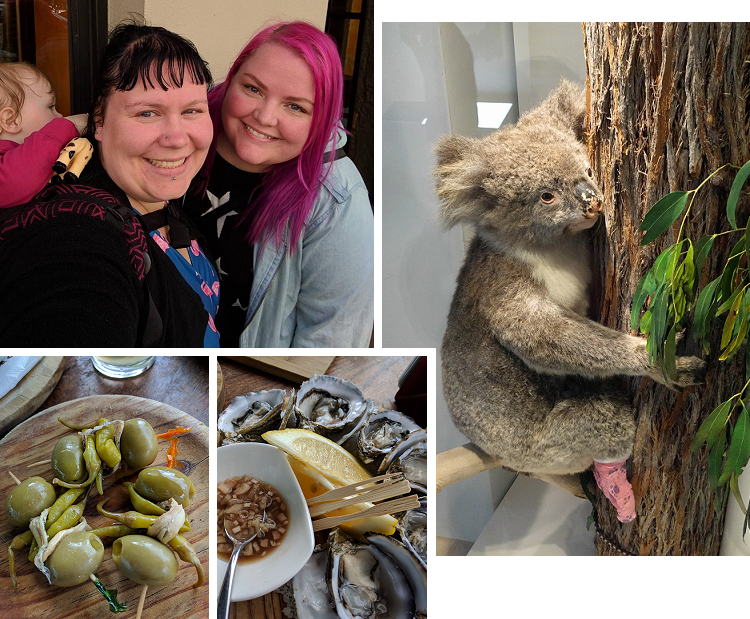 After that, we made our way to the Melbourne Museum. I'd never been before, so I was excited to look around. Above is a taxidermied Sam the koala, who you may know from those famous bushfire pictures.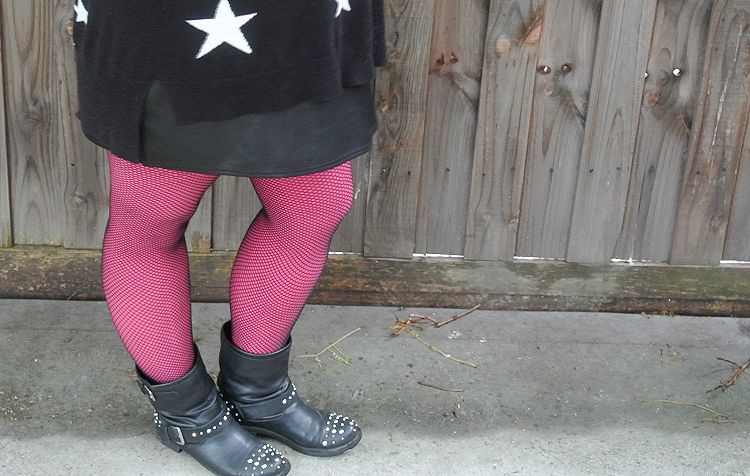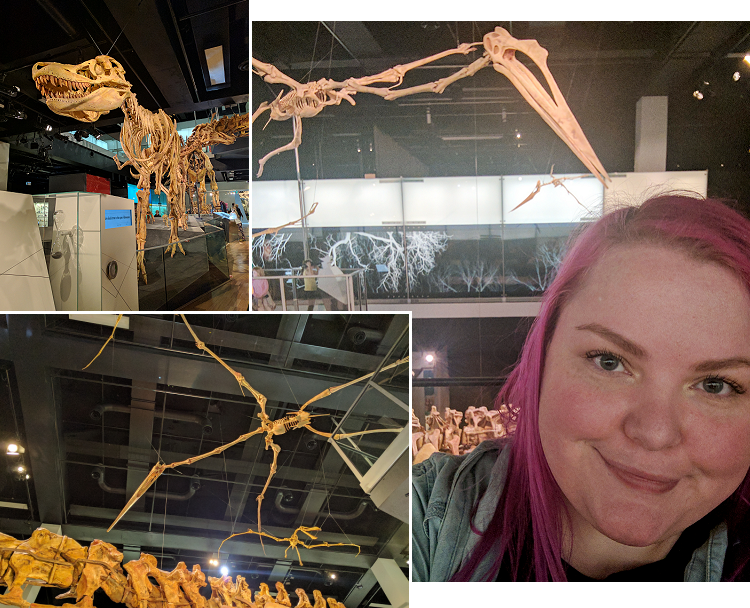 My favourite parts, of course, were the dinosaurs and the animals. I don't think that would come as a surprise to any of you. It was also very fun to see the museum with a 14month old, just to see their fascination and wide-eyed wonder.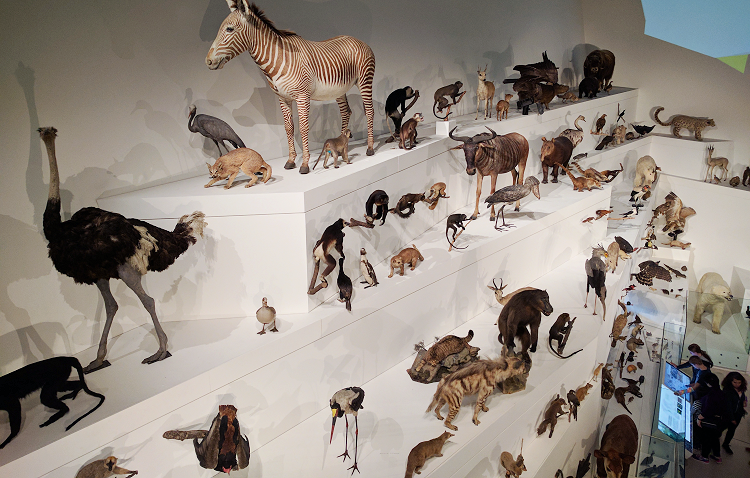 What is your favourite part of museums?