The awesome Anni started a challenge "#kidsugarfashionchallenge" and last weeks theme was 'Power Clashing'. I decided to jump in and give it a go. I've been in a bit of a funk and haven't really been getting dressed as I'm not leaving the house. So, this made me actually get up and get dressed. I'm hoping to join a few more of the challenges in the future!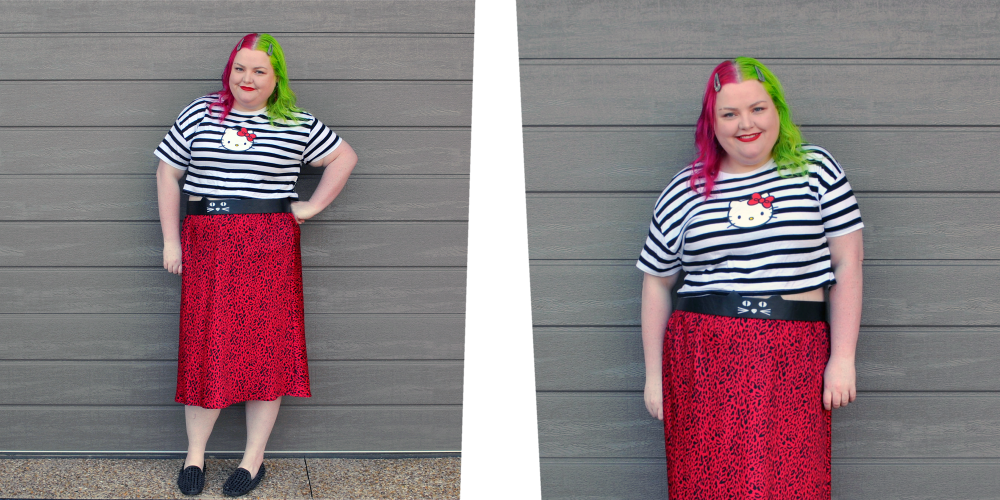 I've been wearing this skirt a bit lately cause it's just so comfy! It's a little big on me but I'm finding that comes in handy for comfort! I haven't rocked a crop in ages and yes, I was a bit cold! I always forget how cold Melbourne gets in winter. I picked this crop up from Supre when I was in Surfers Paradise a couple of years ago.
Is my hair the ultimate power clash? I think so! I tried the Fenty Stunna lip paint for the first time and I am in love! It's such a beautiful red! I own a few Fenty products now and I love them all! After watching THIS Glam&Gore video, I did indeed shave off some of my eyebrow. I'd been considering shaving off the tails, but decided to try this. I mean, I'm in isolation & they'll grow back. I hope.
What would be your ultimate power clashing outfit?