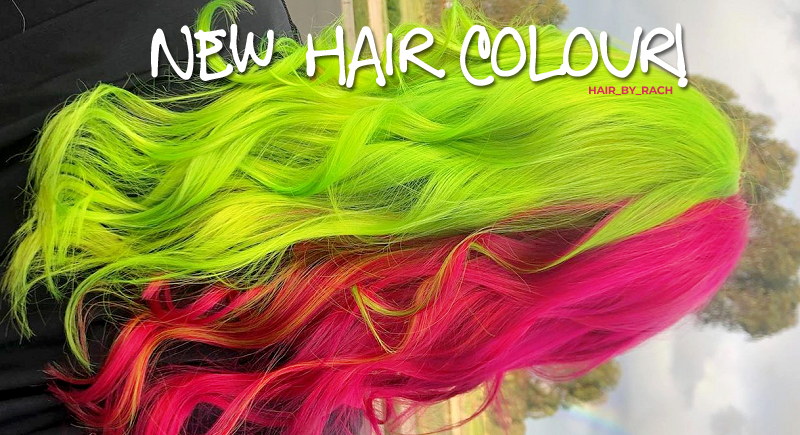 New split dye hair colour!
It's that time again! New hair! I never thought i'd see the day when I'd go to the hairdressers because my roots were too long and not because my colour had faded. Last time I visited Rach was at the end of February and my hair was still a gorgeous green. I did, however, have quite a lot of regrowth and a lot of that grey.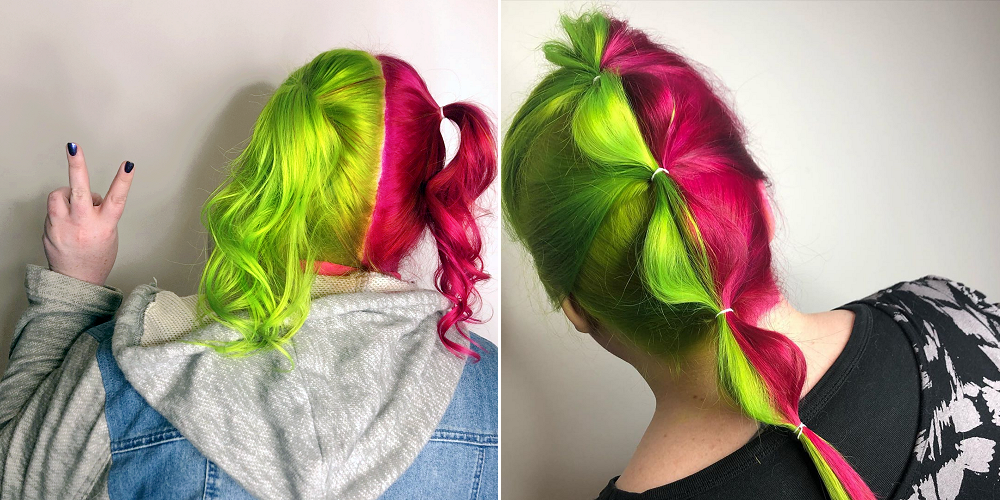 Turns out that my hair likes green! It stuck around! I've never had anyone get me as blonde as Rach manages to get me, but this time we had to spend a little extra getting the green out. She decided on a split dye this time around. Yep, in case you didn't know, I leave it all up to Rach! I let her experiment and do as she desires. We'd talked briefly about split dye in the past, but now was time to put it into action!
We ended up cutting about an inch and a half off the ends to get rid of the black tips we did a few dyes ago. But gosh has my hair grown! I've had it cut a few times since seeing Rach but honestly, it's in the best condition it's been in for such a long time! As always, I was super happy with my end result. I never know what to expect but I always end up loving it.
Be sure to head over to Rach's Instagram and check out all her marvellous creations! If you're in the Melbourne area and need a hairdresser, she's your gal. She's located in Melton, but worth the trip!