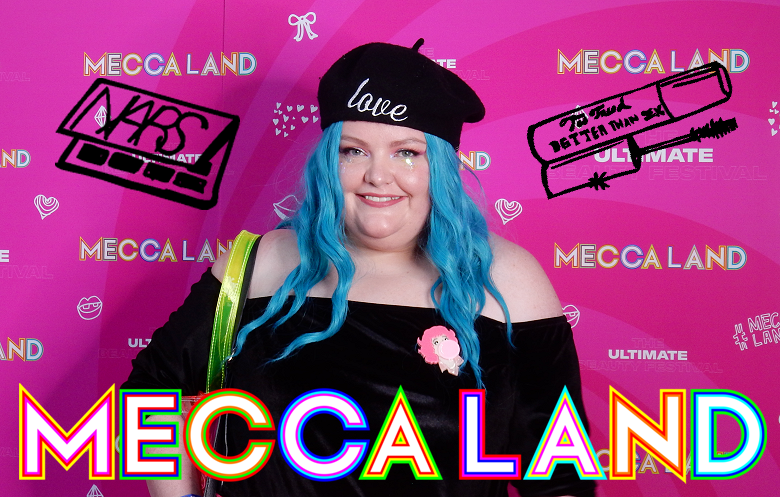 A few months ago, Australian makeup/beauty superstore Mecca announced that it would be holding a huge makeup convention/festival dubbed 'Meccaland'. I was instantly interested. Fast forward to closer to the event and my BFF Kayley asked if I would like to go along with her. Duh! Of course, I would. I was super lucky Kayley managed to nab us both tickets because tickets sold out FAST!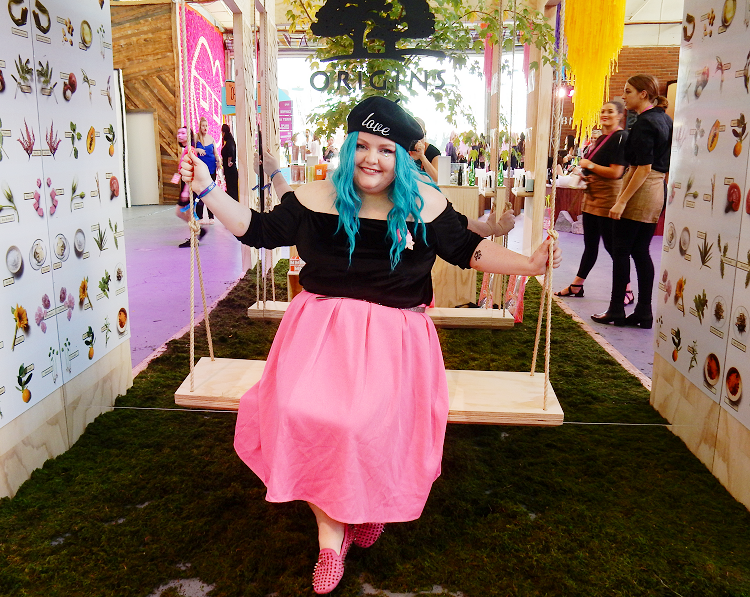 The event was fun! I wasn't too sure what to expect, but I loved it! Each brand had their own area with a selection of products. My only wish was that they would have had a bit of a bigger selection of products. That being said, a lot of the products that were on offer were items that weren't on the Australian market yet.
The event was timed but you had more than enough time to walk around as well as watch any demonstrations. I went to the 2nd event on the Friday, which turned out was the perfect day, as the weather was beautiful. As you got off from the train station there were Mecca employees telling you how to get to the event, as well as golf carts ferrying people closer to the venue. Whilst waiting in line Mecca staff came by offering glitter, jewels and setting spray. Dancers and an MC also came out to hype the crowd, so it was never boring.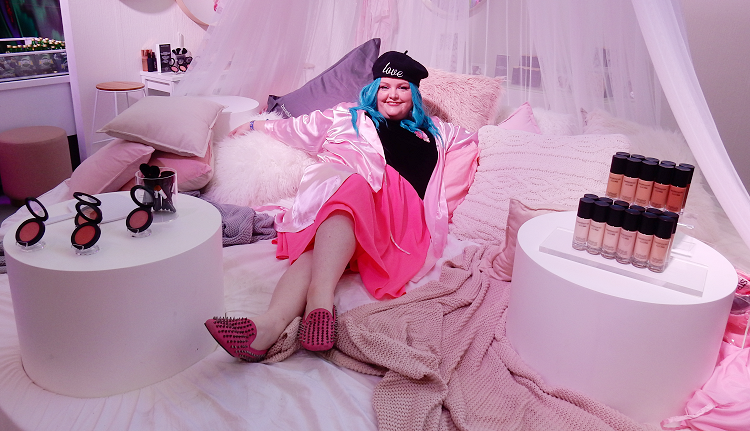 So many fun photo opportunities as well as services. GHD had a dry bar where you could get your hair straightened, curled or even crimped. Lots of samples were given out, I can't wait to play with them.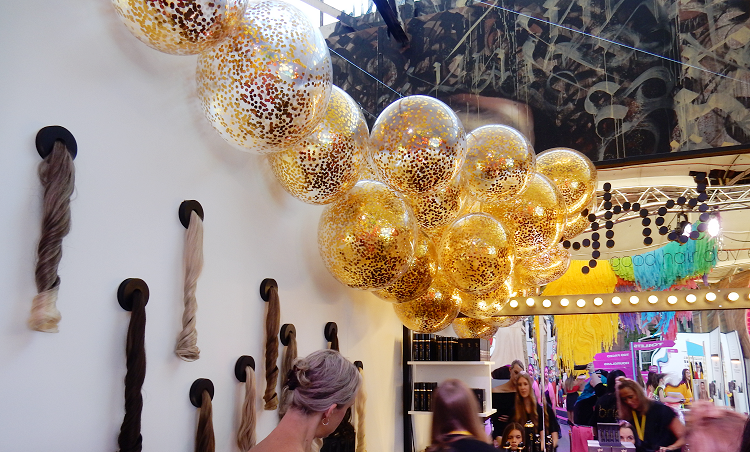 The event was $50 and I think that was reasonable for a great day. The experiences, plus all the samples and such certainly made up for the entry fee. I would def pay that again!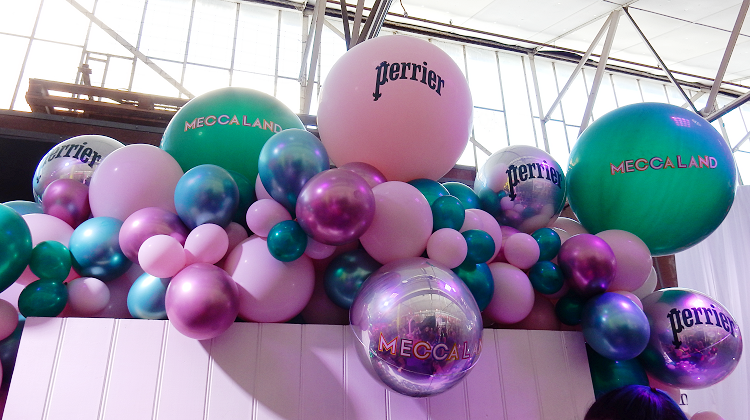 Why yes, they did serve Perrier with fairy floss! Both were delicious! It's been an age since I'd had fairy floss. I also walked away at the end of the day with a bag of fairy floss.
I have to say the set design/scenery was stunning! The colours, textures, everything was just mind-blowing! I could have spent hours just taking photos of all the details! You can see more over on Moth Designs Instagram.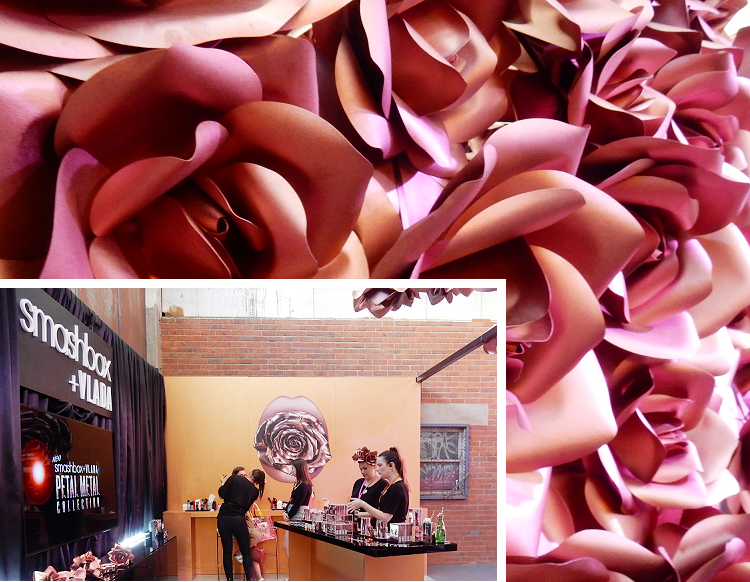 I was super excited to see Elyse from Too Faced on stage, i've always enjoyed her instastory/snapchat stories. Watching her apply makeup on a model was fascinating to see. I actually find it somewhat relaxing watching people apply makeup. After watching that I went straight to the Too Faced booth to add the Festival palette to my bag!
All in all, I had a really fantastic day!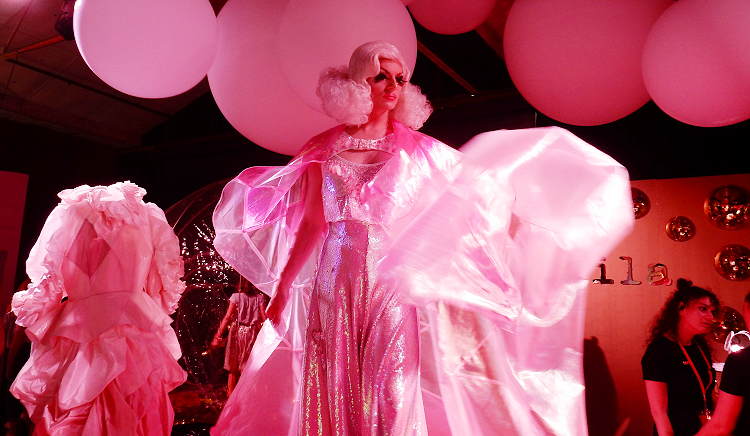 I also put together a short vlog of the day!
I'll be sharing another blog soon all about how I was chosen to go on stage and compete in Mecca's Face Off!