Greeeeen! Yep, I'm back to being green and I am LOVING it! The past few times I've gone and visited Rach we've gone various types of rainbows. Now, don't get me wrong, I LOVE having rainbow hair, but it's nice to be monochrome again. This is the only the 2nd time i've gone green but it's up there with pink being a favourite of mine!
My last visit, which was November (!!!) we put black on the ends of my hair. We gave my hair a trim but decided to keep it and gees does it look good against the neon green! Rach really is a magician! I actually had my first panic attack of the year whilst sitting in the hairdressing chair. Embarrasing for me, but Rach was an absolute angel. I've found her salon feels like a safe space. I also get to have doggo cuddles with her pooches Ruby and Bindi!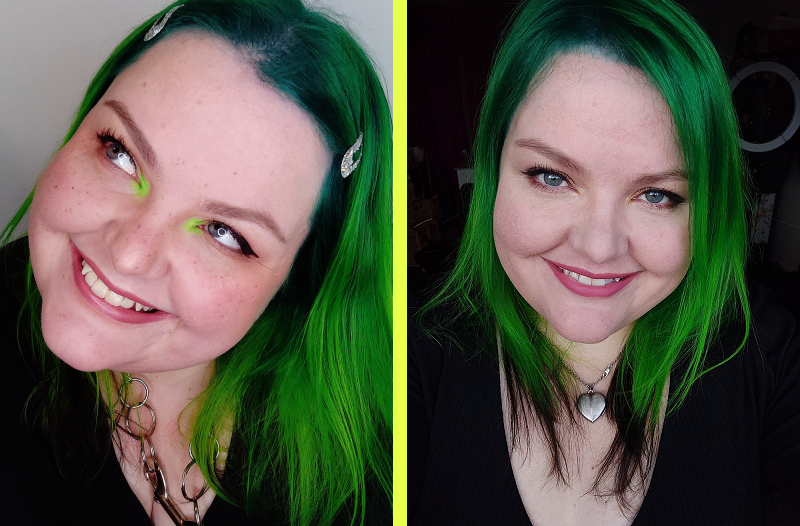 Rach has been doing my hair exclusivly now for a couple of years and I have nothing but love and kind words for every visit. She's based in Melton, Victoria, but totally worth the trip.