This post contains gifted items.
Victoria is back in its second lockdown. We have a curfew.  Honestly, it doesn't change much of my day to day life. It's still hard though. I miss my family and I have no idea when I'll get to Sydney to see them again. That's one of the biggest things I'm struggling with.
When Jubly Umph sent me her latest collection, well, I felt they were very fitting. I think they will evoke *real feels* for a lot of people. I decided to pop on 3 out of the 6 pins on my jumper to walk to the shops. Some of these will end up on my favourite jacket though, I know it.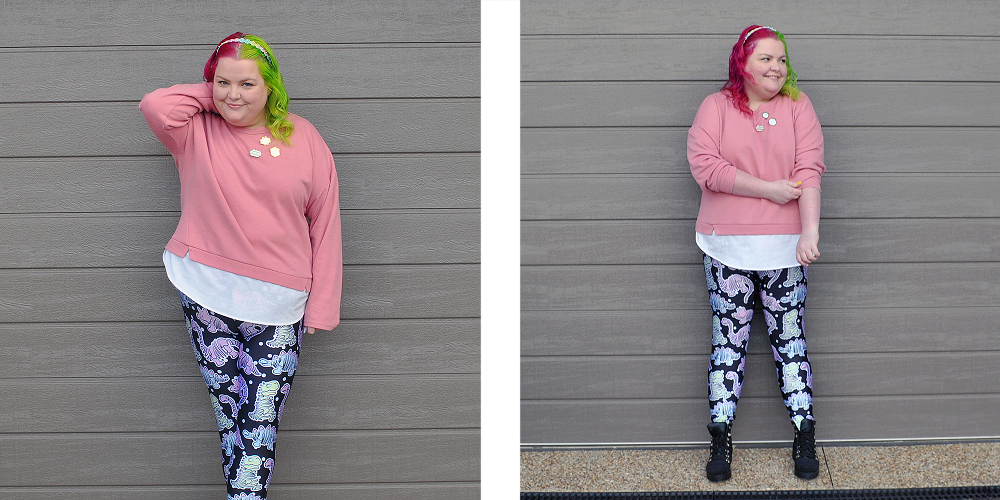 I've been trying to 'shop my wardrobe' lately (when I am getting dressed). It's been sooooo long since I've worn these leggings, I don't know why I haven't, they are so cute! I need to move my fancy leggings to a more accessible location. I often find the 'out of sight, out of mind' mentality comes into play with a lot of my clothing.
How are YOU doing atm?