OOTD – The closest to Chris Evans I'll ever get.
So, I realised the other day I have a good chunk of images from last year that I posted on my Instagram, but not here on the blog. Life was tough and I was bearly holding it together, I was still managing to go out and keep myself occupied, see friends, but sharing across all social media was a bit too much. I focused on my Instagram but neglected the blog. Honestly, I do feel blogging is much more a media of the past. Microblogging and any video content is where it's at these days, but what can I say. I still love blogging. I've been sharing my life online since I was 16. So with life still being pretty crazy for me, but also living in lockdown, I figured I'd go back through my laptop archive and show off some things I didn't blog about at the time.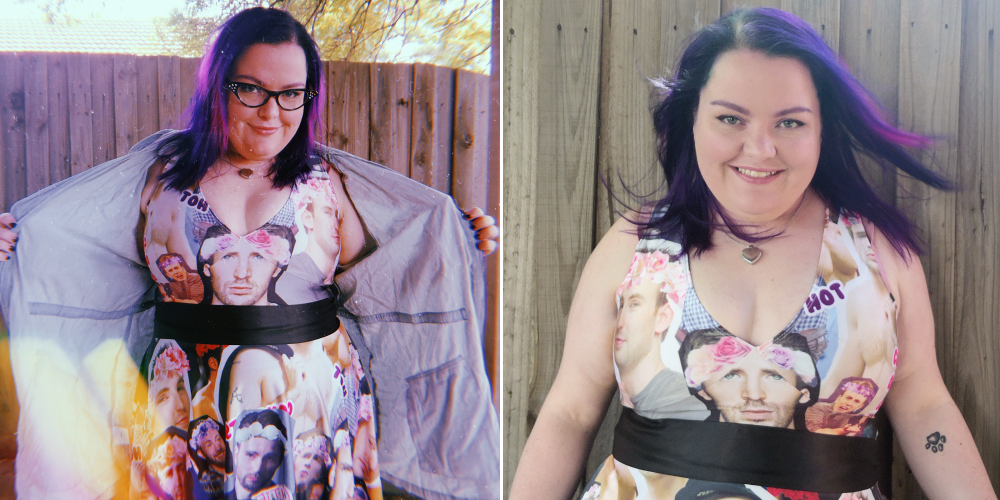 Alright, first up. Haha, lordy. Yes, I have a dress that is covered in Chris Evans. A lot of Chris Evans. Some in flower crowns. My Chris Evans crush came on suddenly. I loved Marvel but never watched any of the Captain America movies. I wasn't a fan of Captain America. I had only seen a couple of Chris Evans movies. I still haven't seen many. One day, I had youtube going on in the background and it went down a random rabbit hole of Marvel actor interviews. By gosh Chris Evans is hilarious! Also, the way he laughs. Well, the #1 celebrity crush I'd had for the last 15ish years was replaced with Chris. Sorry, Jason Isaacs.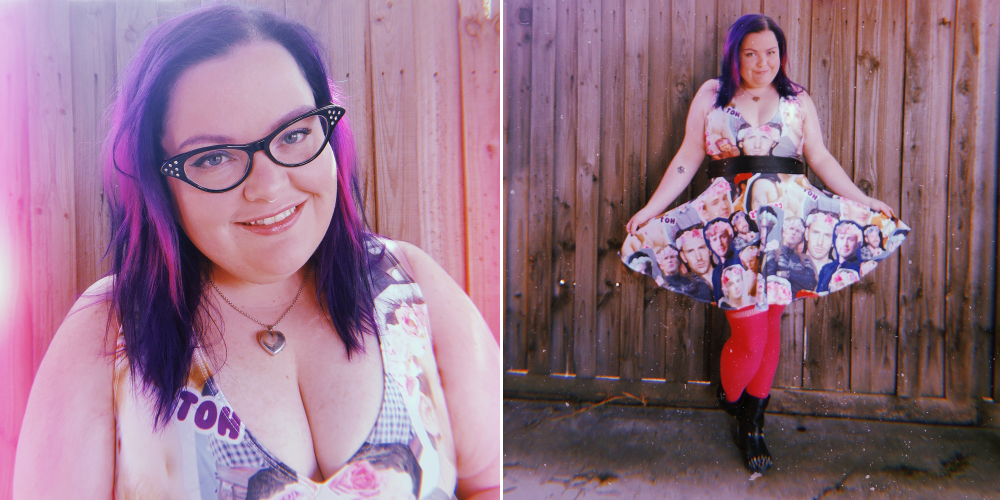 I used to joke that I was going to Marry Chris Evans one day.  M would say that's okay, as long as he could stick around. I've only made the joke a couple of times since he passed away. But what can I say, this dress makes me laugh and honestly, it really is the closest I will ever get to Chris Evans! If you've been around the blog for a while, you'd know I have a similar dress but of Tom Hiddleston. You can see that HERE.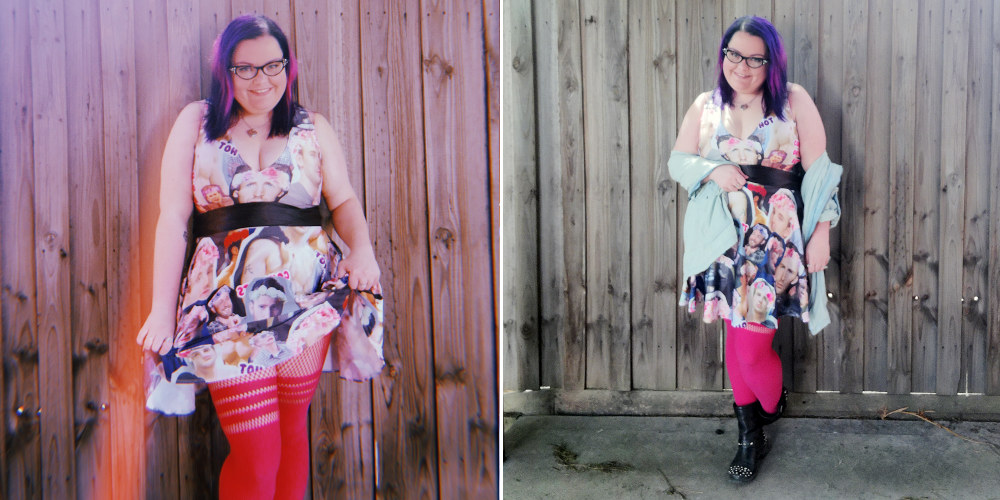 I actually wore this outfit to see Captain Marvel at the cinemas. It's a stretchy material that is super comfy and honestly made my boobs look pretty damn good if I can say so myself. Sadly the company that made it has shut down. This was in March so the weather was a bit cooler, so stockings and a light jacket was a must. I remember feeling really good in this outfit.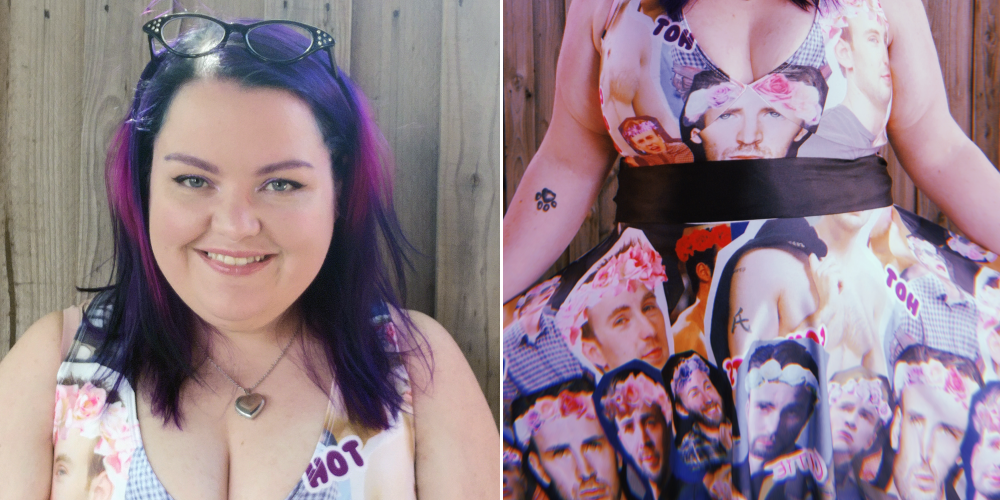 So, spill the details, who is your celeb crush!?