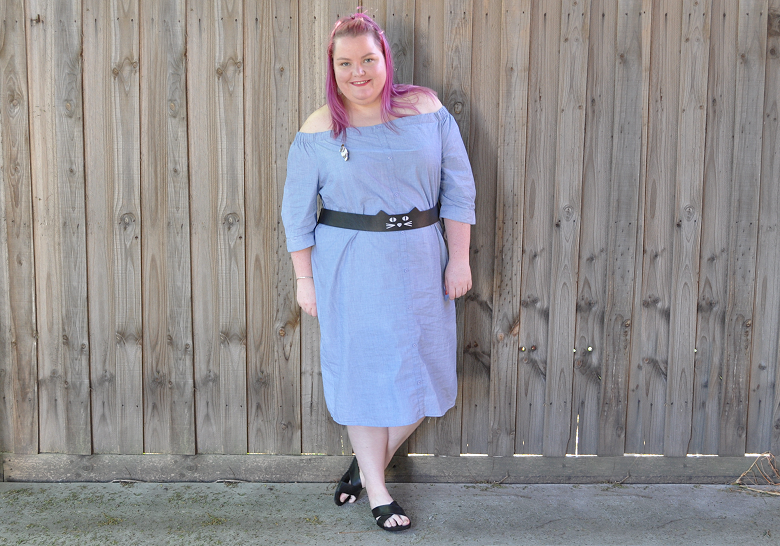 I've been quite a busy bee lately, I don't think i've gone out so much in ages. Mind you, it was first Sydney, and now running around a lot with Doctors and such, but it's still pushing me to deal with my agoraphobia. I'm proud of myself, even if I feel like I could sleep for a week straight. On Monday, I had another Doctors visit and still had energy enough to take photos after. Seriously, I think that's why I'm lacking a lot of OOTD posts because i'm too tired to go and take pictures after everything is said and done.
This outfit was cat themed. I didn't mean for it to be at the start, but just went with it. This dress is so cool and comfortable but the best thing about it is that it was only $5. Yep, $5 in the after Christmas sales. I only picked up this one because I wasn't sure how it would fit and if I'd like it, but now I wish I had picked up the other colours/patterns. Oh well.
How cute are these earrings? I just absolutely adore everything by The Storybook Rabbit. My main problem is deciding which colourway to choose from her designs! I have a few of her brooches are they are stunning. I'm wanting to add this colourway to my collection so badly!
Whilst this Erstwilder brooch is of a Birman, I bought it originally because it reminded me of Tonka. This is the first time since my little Tonkatsu has passed away that I felt strong enough to wear this brooch. I can't believe it's been nearly a year since he passed away. I miss him so much.
Also, Erstwilder is currently donating $10 from every Poppy brooch sale to the ANZAC Appeal, as well as $2 of any other brooch appeal. Up until midnight April 15th (AEST).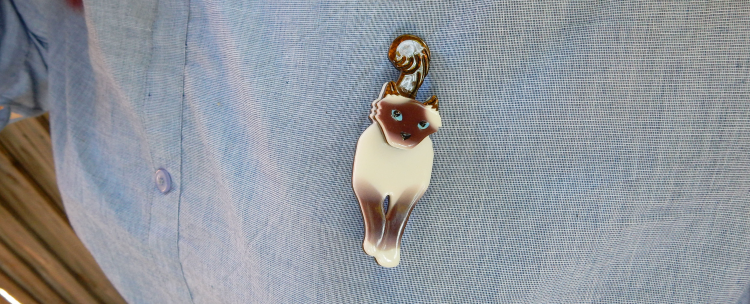 Do you ever try and theme your outfits?