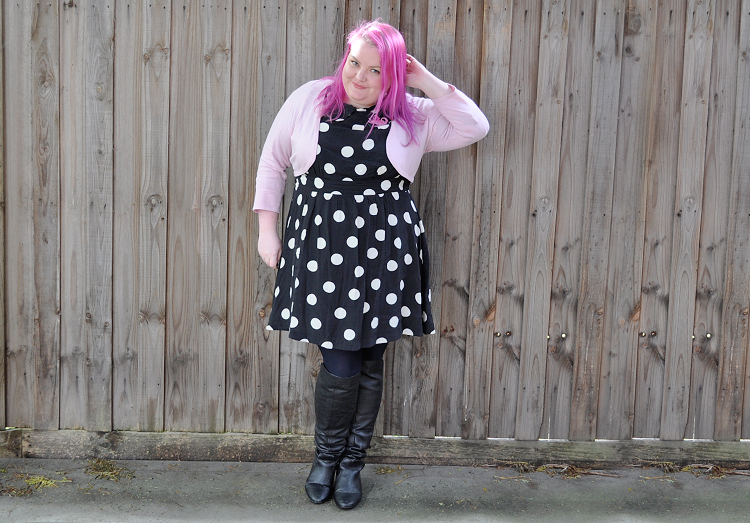 Outfit – Beth Ditto Polka Dots
It's been an age since I've worn this dress, we're talking years! I find I have items in my wardrobe that I just adore, but don't tend to reach for. I think this one mainly comes down to the crinkles and the neckline. It crinkles rather easily and I don't iron. I also prefer lower necklines. But it wasn't nearly as claustrophobic as I remembered.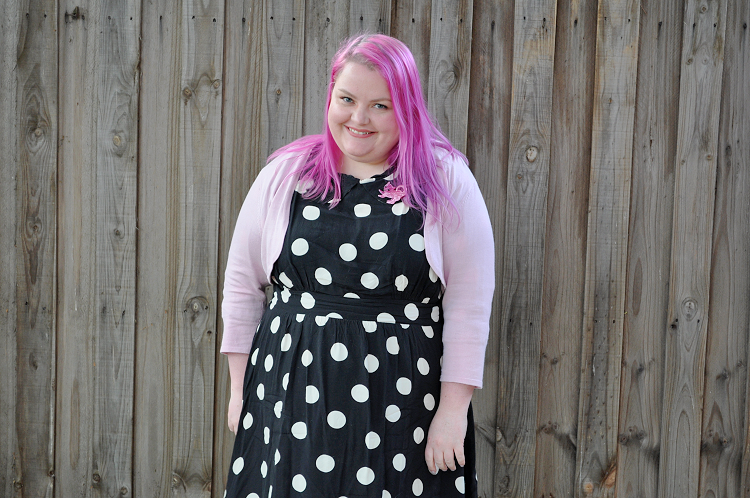 I wore this out yesterday to Yum Cha with family and seeing as I was getting a ride, I didn't have to dress in 3000 layers to battle Melbournes cold. YAY. Of course, I am wearing stockings and a singlet underneath, but I was warm enough.
Did you know, it wasn't until I moved to Melbourne that I finally tried Yum Cha! Now I love it. Other things I've had since moving here is Ramen, Tapas, Duck, Kangaroo and probably more that I can't think of. I think as I've grown older my taste buds have matured and I am nowhere near as fussy as I used to be.
Oh hey, double chin! I'm trying to show more pictures at different angles, years ago I would have deleted the photo below. Now, I actually quite like it.
Dress – Old, Beth Ditto for Evans

||

Cardi – Millers

||

Stockings – Sonsee
Boots – Old, Payless Shoes

||

Brooch – Erstwilder from Coconette Oz
Have you had Yum Cha? What's your fave dish?