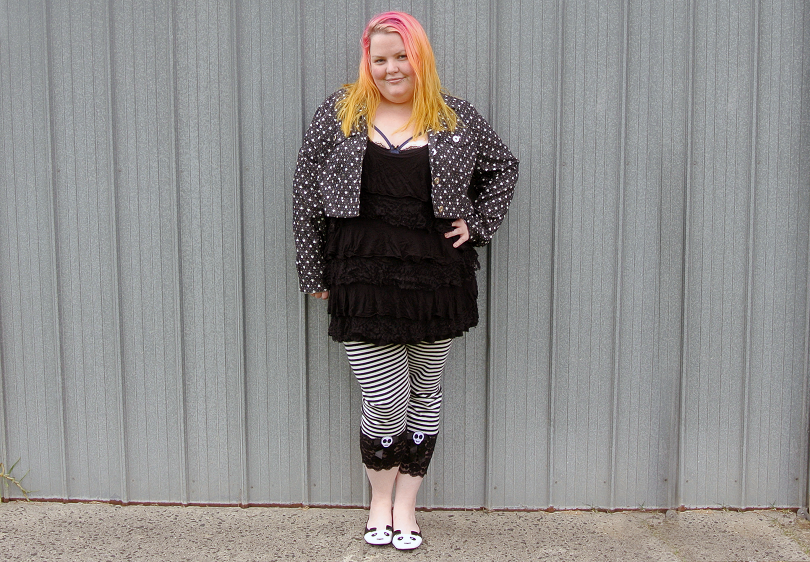 Outfit – Black & White patterns!
Well, hello. This was just a bit of a spur of the moment outfit post. I had to head out to go to the doctors today, and I was honestly feeling like poop. I just wanted something comfortable and I ended up feeling rather cute in what I decided to wear. Apart from the bra, I felt a bit like I channeled the styling of a toddler.
It's been a busy week for me, I finally saved enough money to get Tonka to the vet to get his teeth out. Dental isn't covered by his pet insurance. He ended up getting 7 teeth out! SEVEN! I went to the doctor on Monday, and then again today, and I have to go back again on Friday. I also nearly fainted on Monday, I managed to lay down just as I was losing my hearing.
I think you can see that i'm not feeling very well in these pictures, but I wanted to share them anyway, because hey, we're not always on our A game. After the doctors today, I treated myself to getting my nails shellac'd and eyebrows tinted. It was nice to pamper myself a little.
Hearts & stripes & lace, oh my!