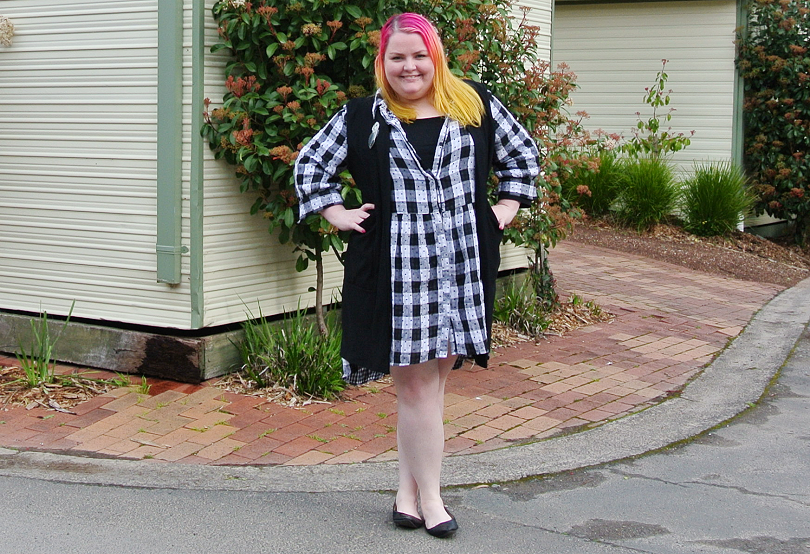 Outfit – Oversized checkered shirt dress!
This is my go to outfit at the moment, thought I have been wearing it with stockings. The weather has been warming up and I couldn't resist going without stockings. I'd had this dress on my ASOS wishlist for awhile, but it ended up selling out. One day, it popped back online, a size too large, but for $13.50. I snapped it up immediately.
You may have noticed a new link in the sidebar. As of the start of September, every outfit I share will include one animal item! Be it animal print, pattern or accessory.

What is your go to outfit at the moment?