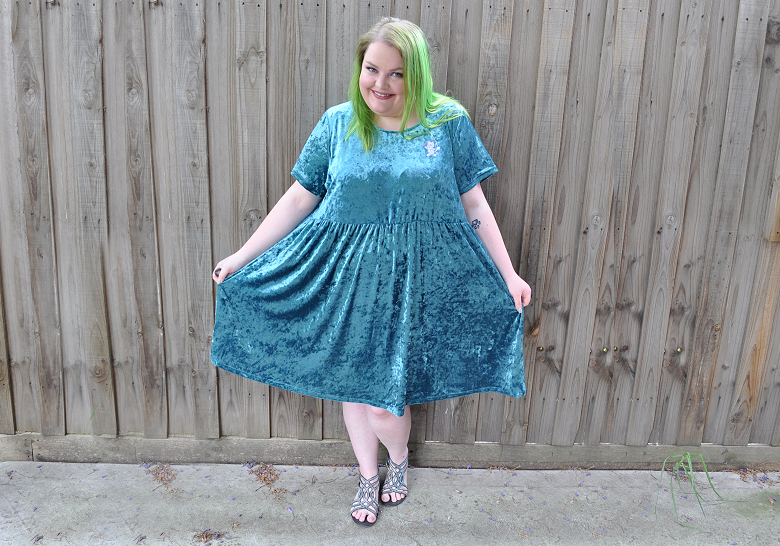 Outfit – Oversized perfection!
Being fat you're constantly being told what to wear and what not to wear. Don't wear stripes. Accentuate your curves. Don't wear oversized items. Do wear oversized items. Don't wear colour. It's allll over the shop. Everyone has their own opinion. Me? I wear what I want.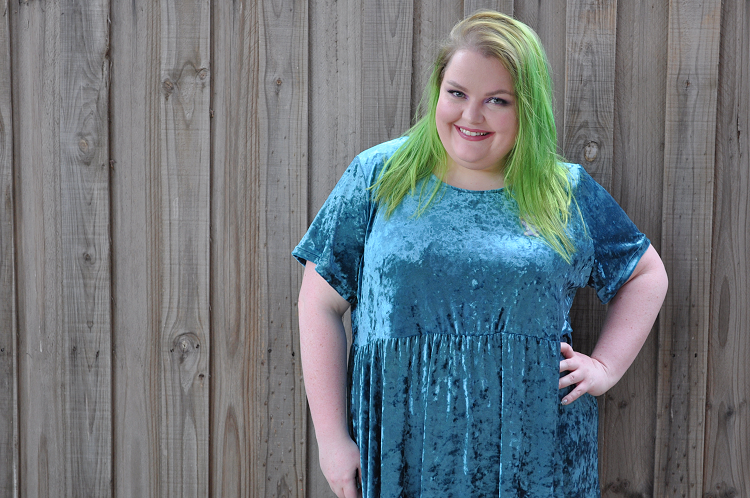 A lot of people complain about the oversize shapeless dresses that so many plus size retailers do. Believe me, I've been guilty of it a time or two. Generally, I don't want to wear an oversized sheet-like muumuu. But it doesn't mean you can't & it doesn't mean there aren't some really amazing oversized options out there.
Case in point, this dress. I fell in love with the colour and the fact that it's velvet. It's oversized, and I mean oversized. I left it too late to buy it in a size down, so this is my standard size, a 22. It's big, but it's OH SO COMFORTABLE! I wore it out to a concert last week and it was so breezy and cool.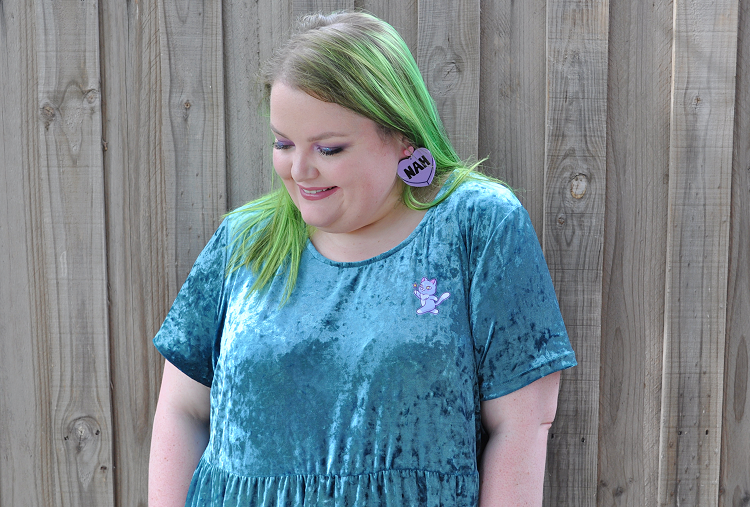 I paired it with a brooch, statement earrings and comfy shoes and it was perfect for a summer day. Yes, even though it's a velvet, it's so large it works for warmer days!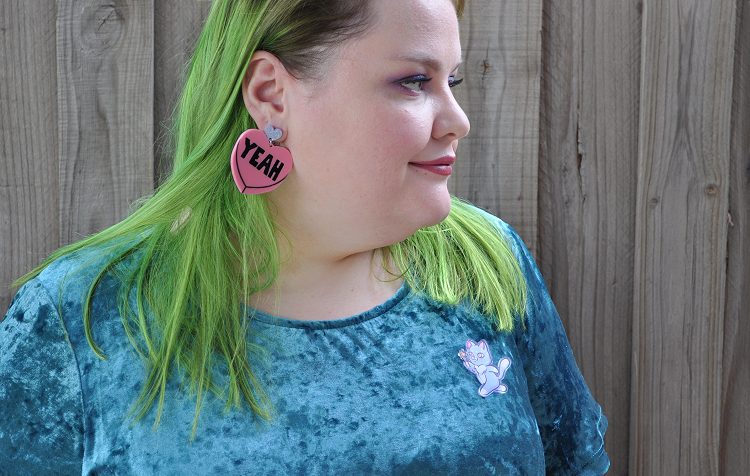 [show_shopthepost_widget id="2969669″]
What's something you've been told not to wear that you think is ridiculous?