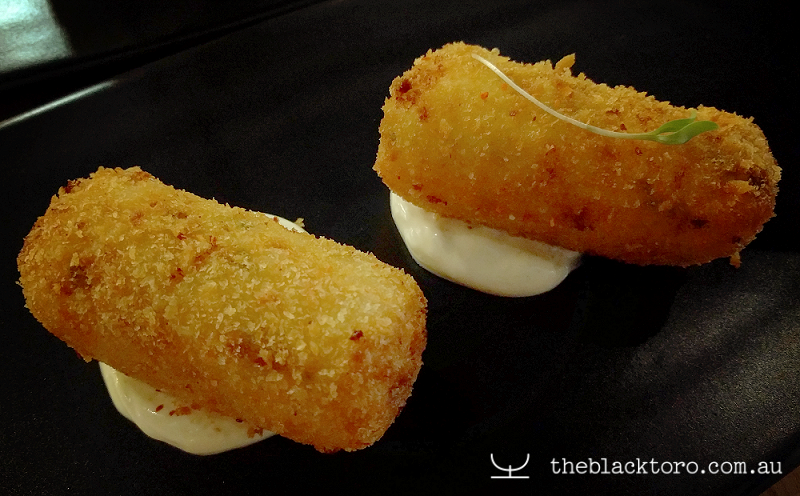 Food – The Black Toro – Glen Waverley
Oh hey! Long time no see! I will probably have a post soon enough to try and explain my absence, but for now, I'm here to talk food. Yummy, delicious food. On Christmas Eve I had the pleasure of going out to dinner at The Black Toro. As described by them, a "Hispanic cuisine reworked to a modern Australian palate"
The food was simply superb! I find it hard to choose a favourite. The mixture of taste and texture in the beetroot dish was fantastic. I could eat the trout every day. If I HAD to choose though, I  think the lamb would be it. It was so tender and tasty, the meat just melted off the bone. The flavour just, ungh. SO GOOD!
They were wonderful in regards to questions about allergies and catering to dislikes. I'm allergic to nuts and hate coriander, so they made sure as to advise about them in any dishes. As you can see in the top header image, one of the croquettes has a coriander leaf on it, because that one used coriander in the mixture.
What we ate:
CHARGRILLED CORN – chipotle mayo, queso fresco, fresh lime
CROQUETTES –  jalapeno & cheese, espelette pepper, crema
HERVEY BAY SCALLOP –  wood grilled, lime butter, herb panko
SALT ROASTED BEETS – avocado, coriander & green chilli, puffed wild rice
PRAWN QUESADILLA – jalapeno mayo, frisee& radish
TROUT AL PASTOR – pineapple & jalapeno, radicchio & corn tortilla
LAMB BARBACOA – adobo glaze, Mexican slaw, corn tortillas
TRES LECHES – Cake, chamomile soaked fruit, manuka honey powder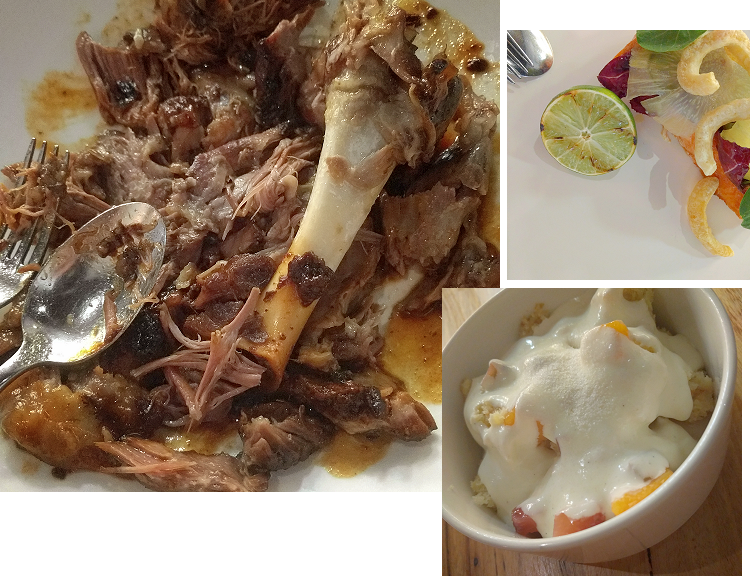 I've been dreaming about the Tres Leches since I went.
The Black Toro
79 Kingsway
Glen Waverley 3150
Which dish would you like to try?