Outfit – More Fat Unicorns!
ZOMG! Warmer weather! Though by warmer, I mean it's 22 and i'm not freezing! Anyway, this tunic has been sitting in my basket just begging to be worn. I had planned to style it up for winter, but seeing as the weather was so nice, I thought it was the perfect excuse to get my legs out!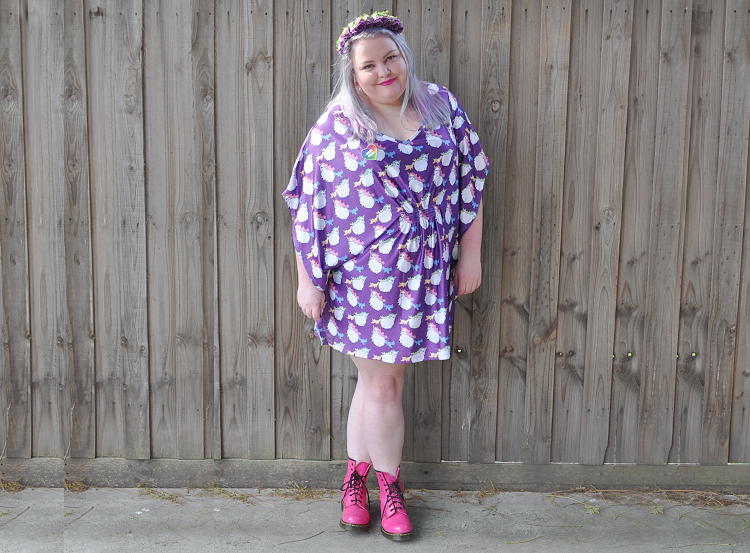 I love this print so much. So, so, so, so much. I mean, fat unicorns!? I have the crop, but when the tunic popped up on sale, I just had to buy it.  There was only a size 18 and I 'm usually a 20/22, but after talking to Joolz, I snapped it up. I'm glad I did because it fits like a dream!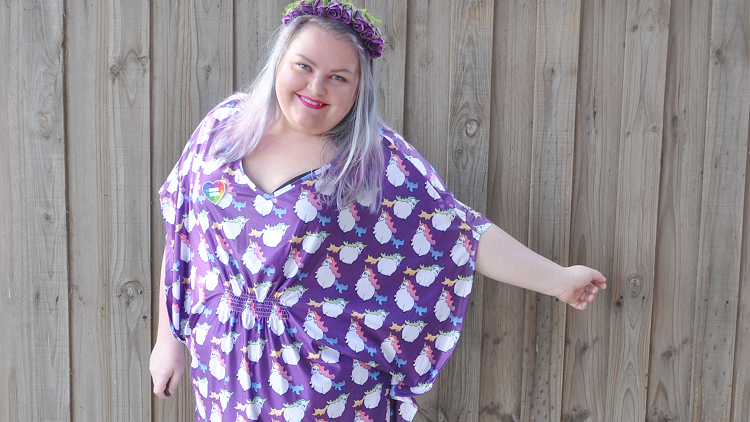 This rocking badge was made by a lovely lady in one of the brooch groups I'm in. I wore it for the first time out to the Placebo concert, but I feel it's going to be worn a lot over the next few weeks. I put in my postal vote at the start of the week.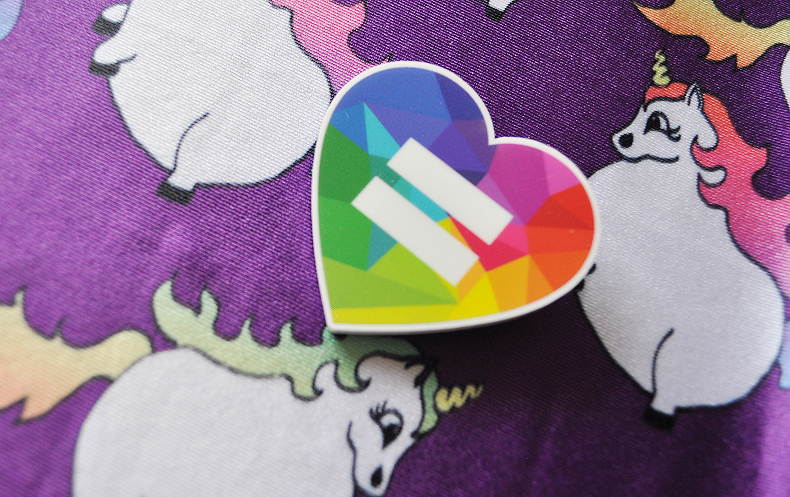 Tunic – Joolz Fashion (size 18) || Brooch – By Rosie in the Broochlandia FB Group || Boots – Dr Martens
Headband – I don't remember

||

Lipstick – Mermaid Salon in 'Yes, I'm a witch'.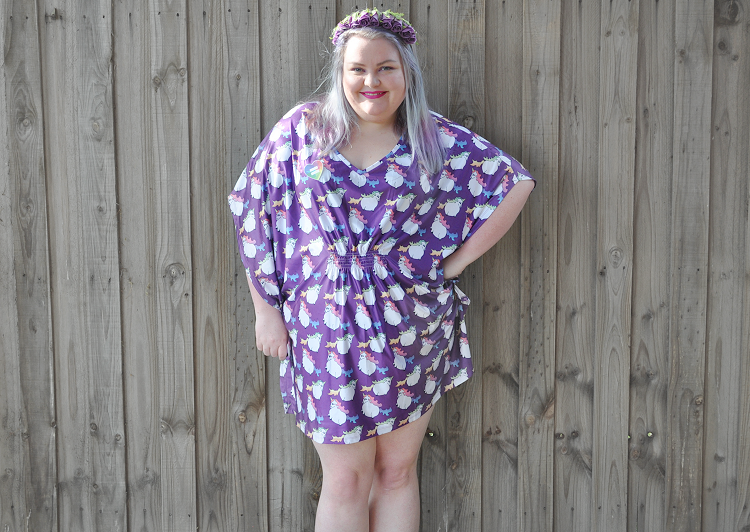 This is a tunic, and I think would work best with something underneath, but it can work worn like this. You just have to be mindful that it's quite short when reaching up or bending over! I think it will become a staple in my wardrobe once the really hot days hit because it's very light and airy.
How would you style this tunic?