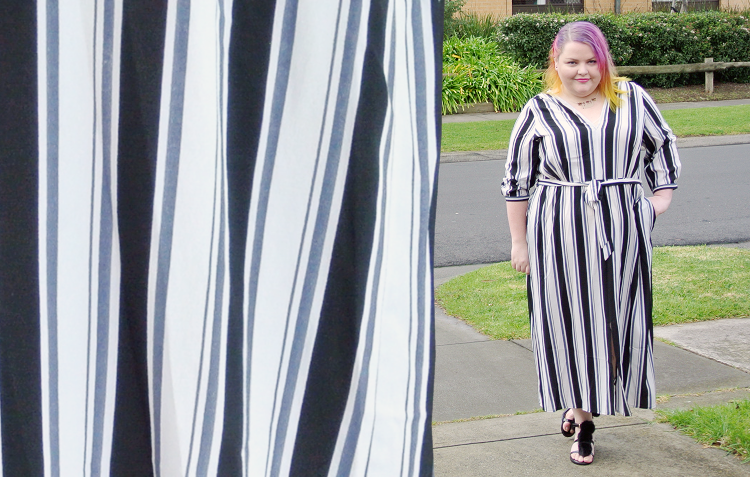 Outfit – Crossroads Striped Maxi
As I mentioned in my last post, I did end up walking out of Crossroads with something. That something was this dress! This was by far my favourite. A midi dress in a striped print. This dress kind of makes me think of the Pyjama trend that is going around, but in dress form.
I originally tried on the 22, but sized down to the 20. It's still very roomy, but I like the billowy feel of the dress. Oh, and one of my favourite things, IT HAS POCKETS!
I love the fact I can layer underneath, I wore this out last week with a thermal top and leggings underneath. If I was even colder, I'd add a jacket. The material, however, is lightweight enough I could wear it in summer.
How cuuuute is this necklace? I couldn't resist when Punky Pins recently had a sale. I picked up a few cute necklaces & earrings. This sloth one is my favourite.
I paired it with my pom pom sandals that I haven't worn near enough. I need to find some shelving for my wardrobe so I have easy access to all my shoes.
Are you a fan of midi dresses?