#hashtagplusblogger – You can't – Outfit
This week on #hashtagplusblogger (more info here) the theme is "You can't". My mind went a little wild with the possibilities. Being fat and a woman, I and many others often get told what we can and can't wear. This can be anything from showing too much skin, wearing clothing that is too tight or too loose, or even what patterns shouldn't be worn. You can't wear horizontal stripes, you can't show off your VBO, you can't wear leggings as pants.
I'm a rule breaker when it comes to fashion. I love crop tops, I'll wear a bikini, I have a belly and i'll sometimes show it. For this weeks theme, I actually played it a bit safe. Yes, I'm wearing a short, tight skirt, that in certain ways I move will show off VBO. I'm also wearing a crop top, which means when I move around, my waist will be exposed.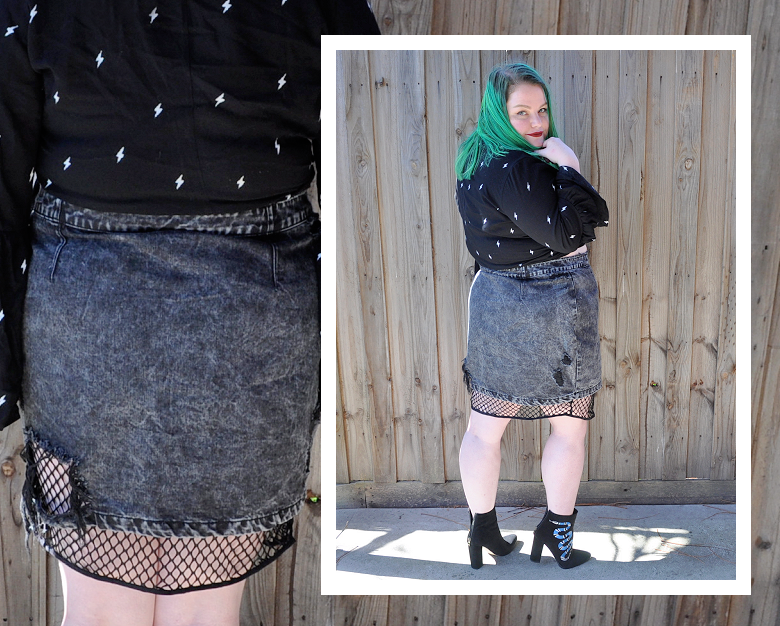 I have to remember that when I wear red lipstick now I look very Christmas-y. I guess it is the time of year for it!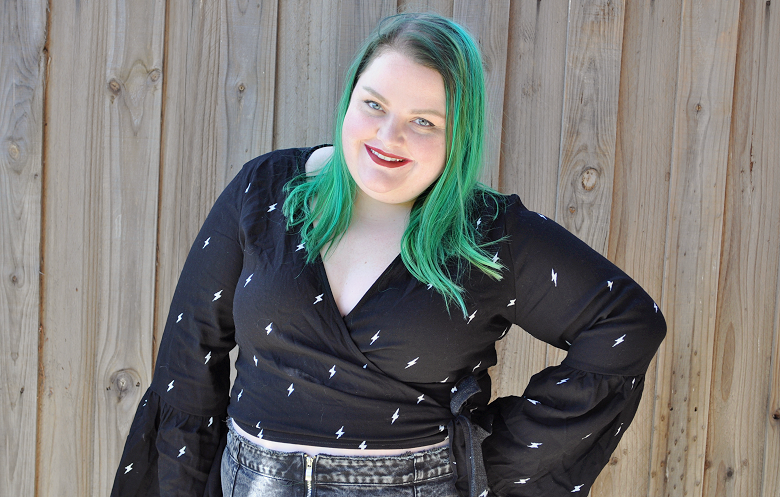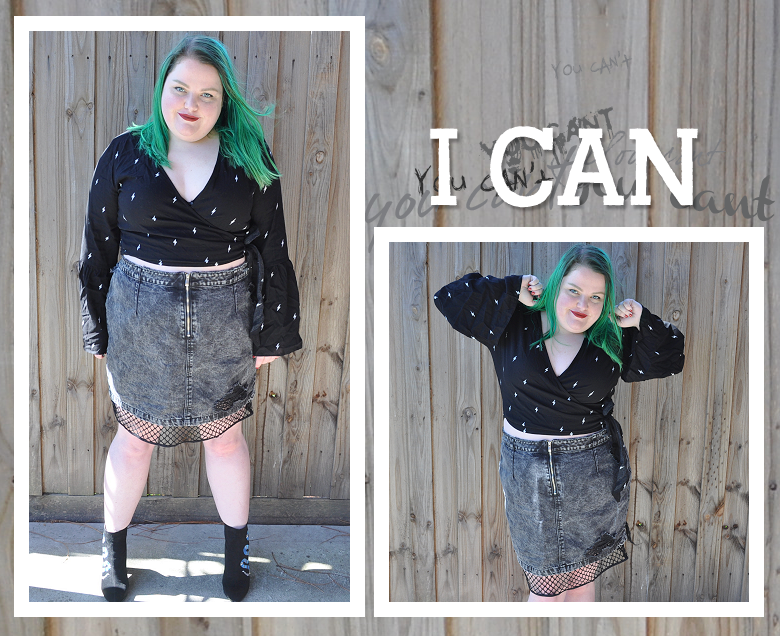 But honestly, we can. Don't let others dictate what you can and can't wear.