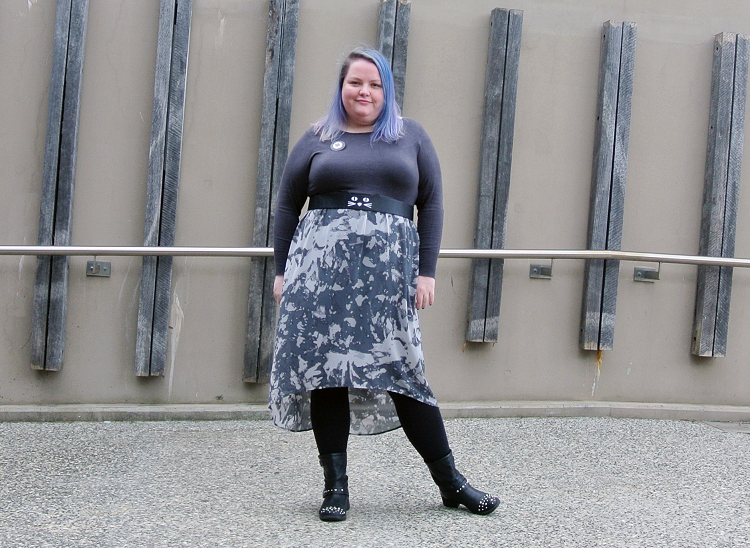 Outfit – Grungy Grey Chic
In Melbourne, you wear layers. It's something I'm still learning. The mix of this hi-low dress and my oversized chambray jacket made me feel very 90's grunge. Even more so when I added in my headphones.
When I go and see my psych, I like to be comfortable. There is a 90% chance i'm going to cry, so I always go make up free. I'm so glad I found a psych I like here in Melbourne, even if it is an hour journey each way to see him. My mental health has been pretty horrid lately, so i'm on a fortnightly schedule. It'd be weekly if I could afford it.
To dress it up and make it more me, I added my cat women brooch and cat belt. My head has been on all things cat lately with my Tonka being so sick. I adore Karolin Felix's art and I bought this brooch around 7 years ago!
As you can tell, I'm still on the grey kick I mentioned. I have to stop myself from picking up anything I see in grey, though I am looking for the perfect grey bag!
What colour have you been drawn to lately?