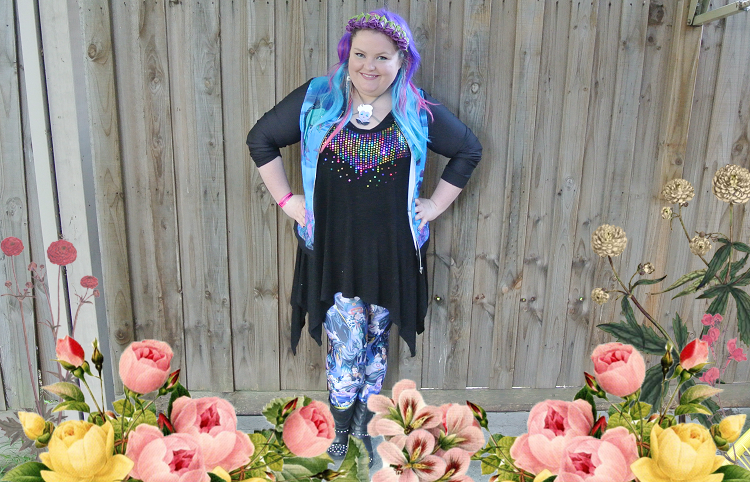 Outfit and Event – Supanova Melbourne
Last Sunday, I headed out to Supanova. For those who have been looong time readers, you'll know I used to work in the convention industry. My last con was 6 years ago, so it's been an age since I've been to one. Boy have they grown! I was quite stunned at just how huge it's grown.
Having put a poll on Twitter asking which of two outfits I should wear, and the clear winner was an Ursula/Disney Villians themed outfit. I think it turned out pretty well and I was super comfy. Seeing as I was working on three hours of sleep comfort was a big thing.
One of the main reasons I headed to Supanova was the Authors! Three of my favourite authors were there and on Sunday they had a panel I really wanted to see. "Welcome to the Wolfpack" was a panel featuring Keri Arthur, Patricia Briggs and Maria Lewis all about their take on Werewolves. The panel was packed with feminism, history and lots of laughs.
Lack of sleep meant eyebags larger than normal. That problem was solved by going all out with glitter! Yep, I was up at 6:30am to do my hair and makeup. I played around with a wrap necklace to create a harness type effect and use that to pin my Ursula brooch on.
My hair has some major regrowth going on and is in desperate need of a dye, so I decided to wear a wig. I braided my hair into the front and covered it with my trusty flower headband. It apparently seemed real enough I had a lady ask what dye I used!
Jacket –
Black Milk
|| Leggings –
Black Milk
|| Tunic – Crossroads  

||

Boots –
Betts
Headband – I don't remember

||

Wig – Ebay

||

Brooch –
Baccurelli
Myself with Author Maria Lewis
All these photos were taken in the afternoon. I forgot to put setting spray on my make up but luckily it stayed put brilliantly. If I can say so myself! I had a brilliant day and picked up heaps of fun things I can't wait to share in upcoming posts.
Have you been to a convention before?