OOTD – A new colour palette
I've been branching out with my colour palettes lately. Back in the day I wouldn't be scene in any earthy Autumn colours but I've been drawn to them more over the past year. Now a few things i'll be sharing for awhile will be all older items and out of stock, but hopefully they can give you some ideas of outfits to wear or places to shop.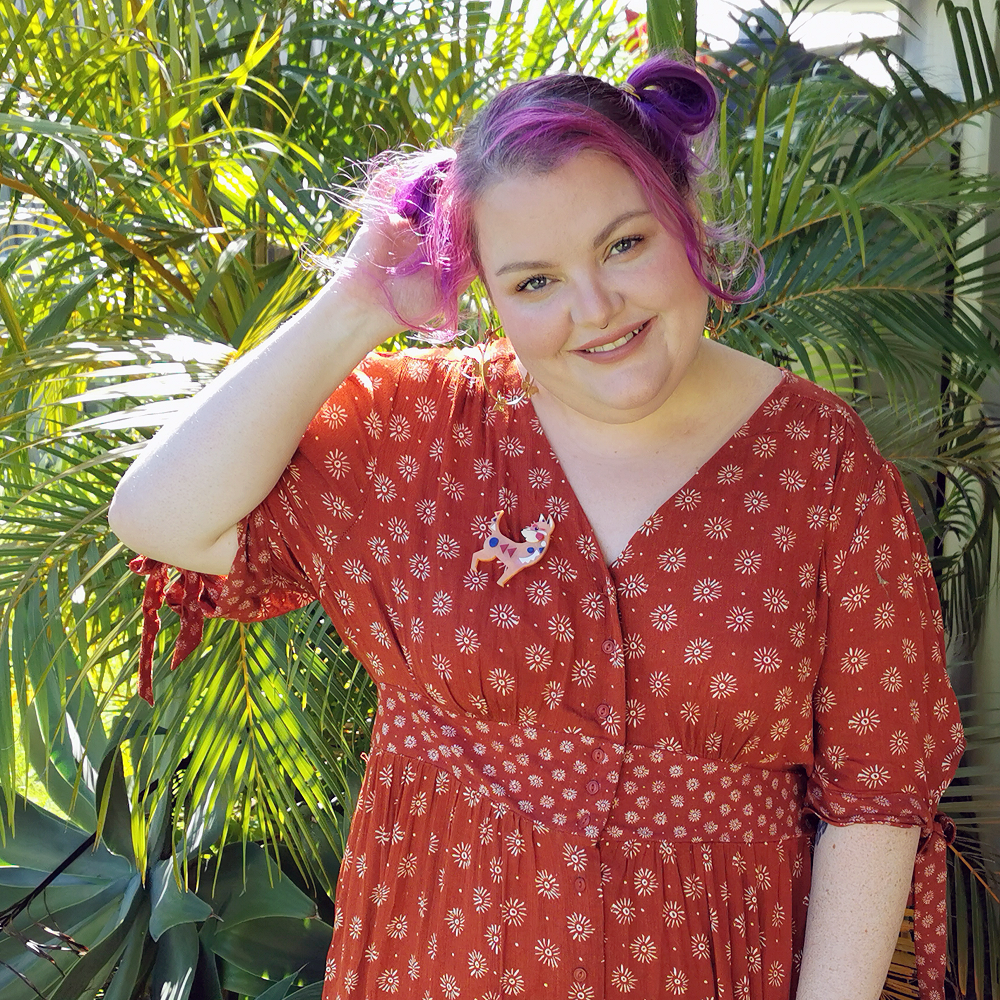 This is a Big W find. I used to find Big W very hit or miss, especially with their plus size section, but I feel they've upped their game a bit. I can usually find at least one thing I want when I go visiting. I tried on two dresses the day I bought this and decided on this one. The buttons down the front and the cute sleeves are what sealed the deal.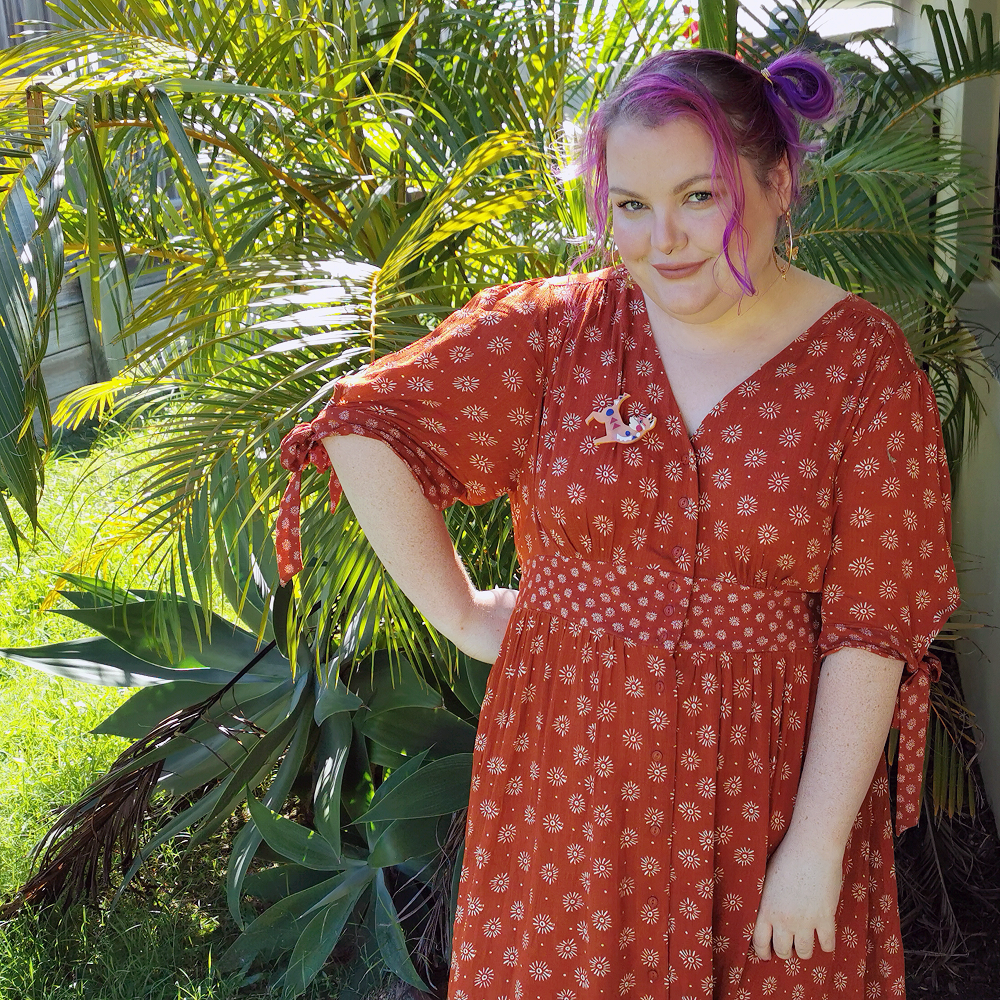 Though, speaking of the buttons down the front, you will have to sew the 3 in the waistband up. They would often pop open whilst wearing the dress and it was rather frustrating doing them up all the time.
Dress – Big W || Shoes – I don't remember || Earrings – ASOS || Brooch – Erstwilder x Pete Cromer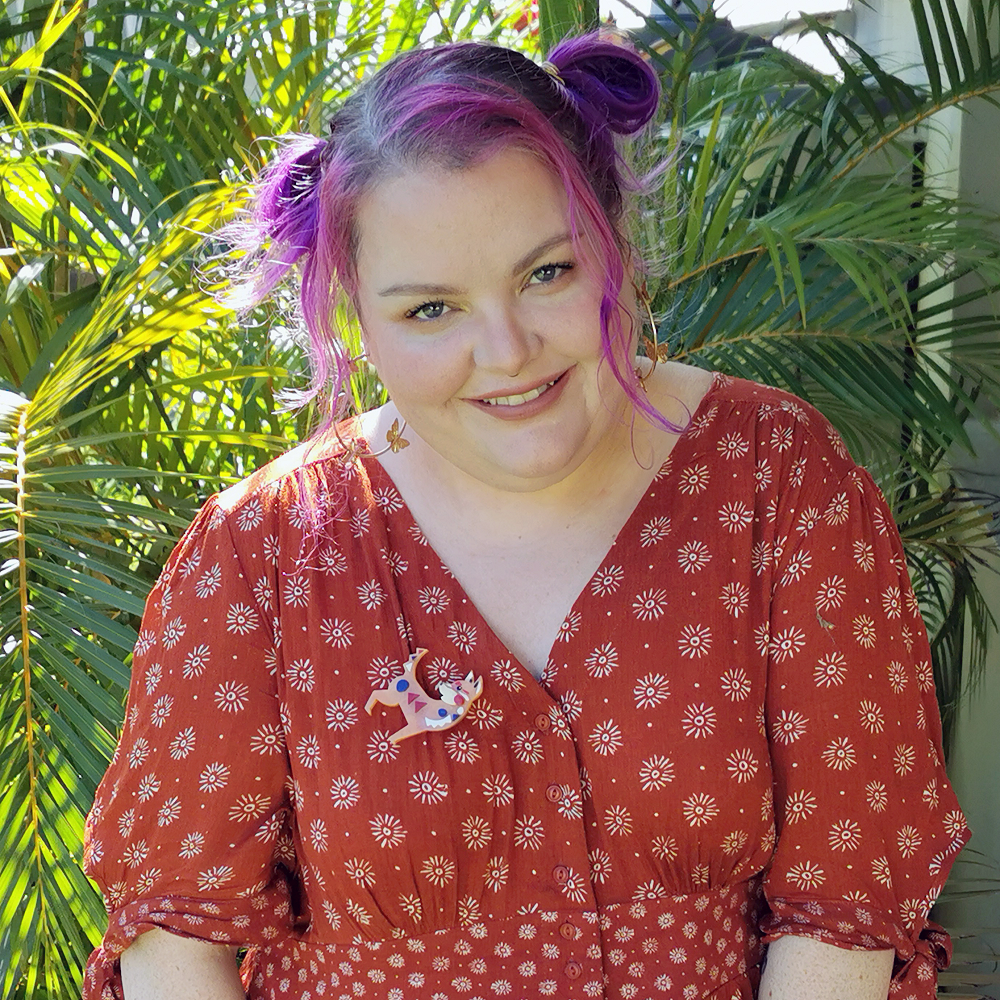 Do you have a preferred colour palette?