OOTD – It's raining cats & dogs!
How about an outfit post hey!? It's been an age since i've shared one here. My sense of style has changed over the years. To think i've been sharing outfits on this blog for over 10 years is pretty crazy! Since moving to Queensland i've definately seen a change in what I tend to wear. A lot of dresses, a lot of comfy oversized items. Clothing with airflow. It gets pretty hot and humid here.
I have been trying not to shop so much, there is only so much clothing I really need. I have been mostly shopping from 2 stores lately, one being Little Party Dress.
This print was just made for me. Cats and dogs, on a pink background! YES PLEASE! I get a lot of compliments when I wear this. Actually, I get compliments when I wear anything from Little Party Dress!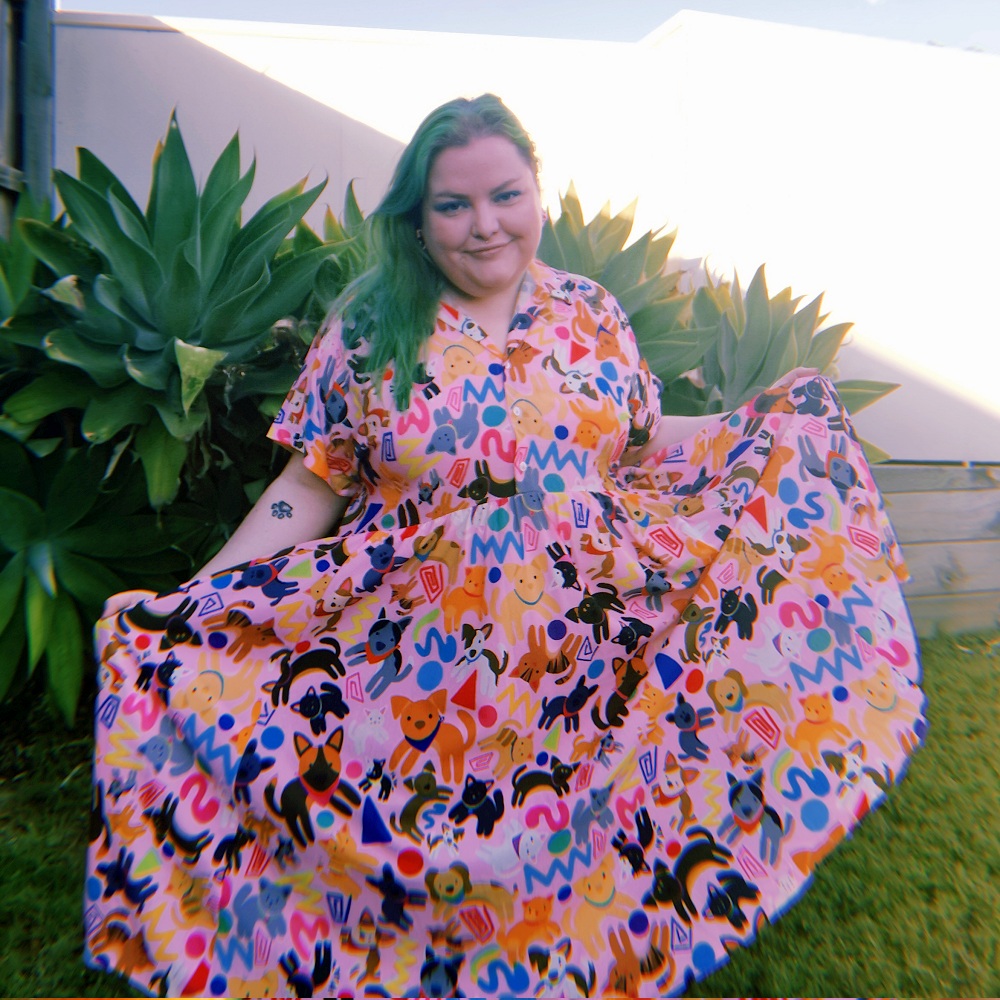 I ordered the dress in a size 20 and I probably could have gone for an 18. Most of LPD are quite oversized. I have plenty of room in this dress and even if it is a bit big, it looks good and just provides extra comfort.
If you're interested in buying anything from them, you can use my referal for $10 off your first purchase.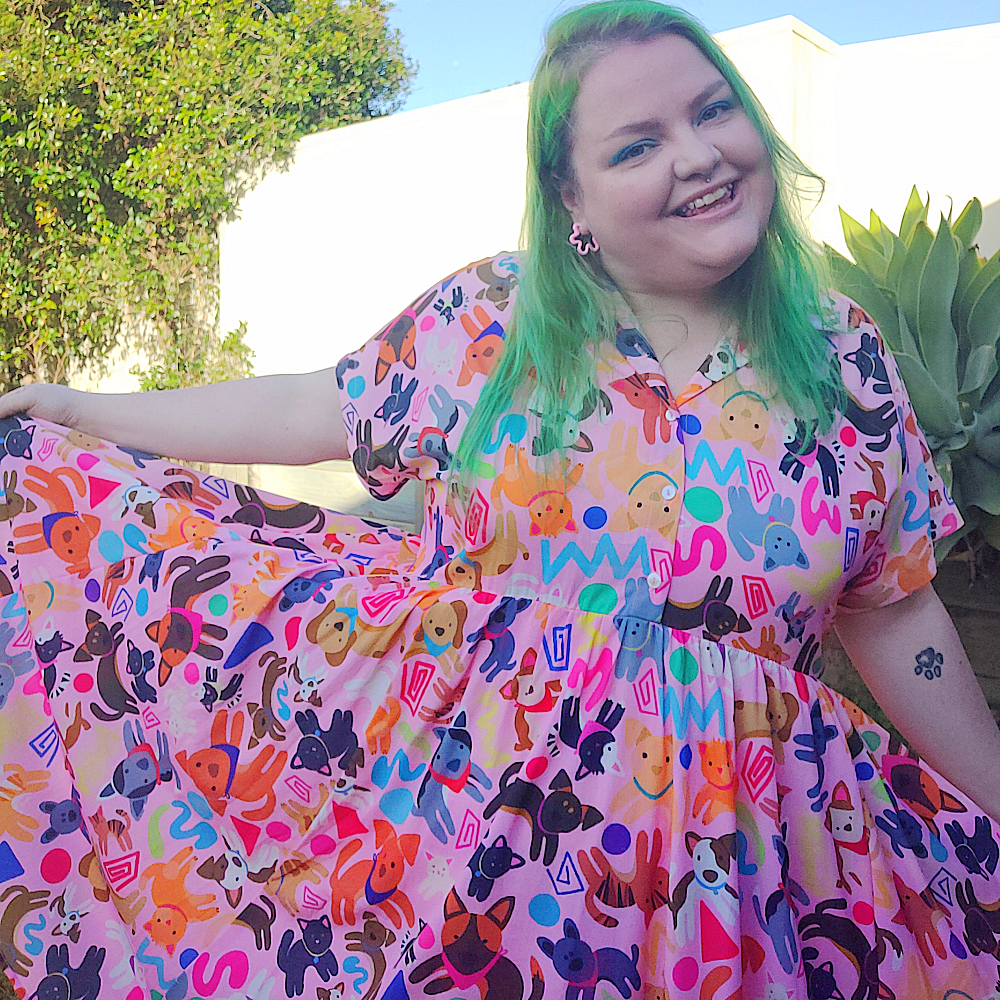 Dress – Frankie in Cats & Dogs (Size 20) || Shoes – I honestly can't remember || Earrings – Shein
How would you style this dress?