Happy New Year! Life Update!
So, no surprise, but I've neglected this here little portion of the interweb. I honestly feel blogging is dead and no one really reads these things anymore. Then again, part of me wants to get back into it, if just for me. Find the joy in creating and writing again. Firstly though, I thought i'd do a bit of a life update. My life has changed so much in the past year. Obviously, from my previous post, you know about the major loss of my Sister and Mother.
The Move
For those who don't know, I made the move from Melbourne to Queensland over a year ago now. Nothing was keeping me in Melbourne, while I LOVE Melbourne, I felt quite haunted there. My boyfriend has a job and a child he has full time, so I figured, it would be easier for me to move, so I did. I spent 2 weeks in hotel quarentine (would you be intrested in reading about that!?) and then into my boyfriends tiny place whilst we waited for the place we rented to become available. I fell in love with the Sunshine Coast. It wasn't anywhere I thought i'd live, but it was nice being in a laid back beachy environment. We rented a beauty of a house in Peregian Springs and flew my cats up.
I bought a car!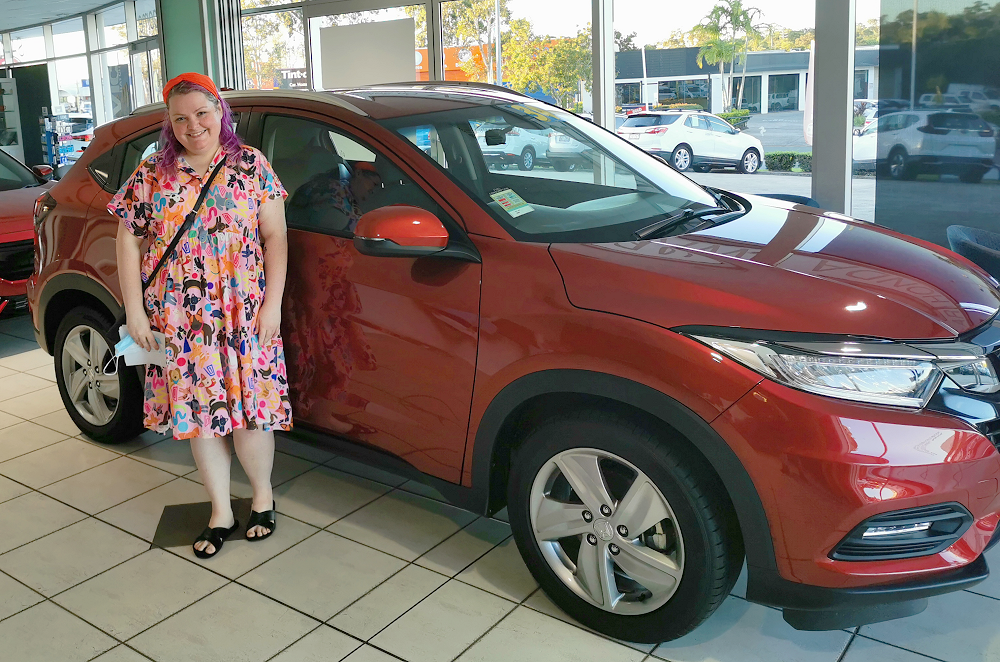 Once I moved up to Queensland I realised how far away everything was, especially in Peregian Spings. We had a bus stop close by, but it took forever to get anywhere and it only came once an hour. I've had my L's for years now, probably about 11 or 12, but never went for my P's (I will be soon). I tried driving Craigs car, but its a manuel (He has a Mazda RX8). While I did go around the block a few times, I just couldn't drive it. Clutching and changing gears was just too much for me. So, I bought a car. We went looking one day, Craig test drove a few for me, and I bought one. For years I'd wanted a Toyota Swift, but I then thought, well, it would be nice to have a bit bigger of a car, something we can fit more stuff in, and if my parents came up to visit, would be comfortable for them. I had a few small-large cars on my list and in the end, I went with a Honda HRV! Sadly between buying it and picking it up was when my Sister and Mum passed, so Craig had to go and pick it up for me, but since then i've been doing a lot of driving. She has since been named Wanda! Big thanks to Madill Honda in Noosa!
We bought a house!
Crazy huh! We bought a house! Housing has been crazy in Queensland. Our rental was raising its price, my pension had been cut and we needed a new place to live. I never thought i'd own a house, M and I had plans on buying one eventually, and honestly, the reason we were able to buy a house was because of him. I think he'd be very happy that I had a stable roof over my head, no need to worry about inspections. To be able to afford a place we had to move out of the Sunshine Coast area into the Moreton Bay area, but we found an amazing house we both loved, put in an offer and was accepted! My Dad at one point said he wished my Mum was here to see it and a part of me thinks she was. The fact we got accepted on the first place we put on offer on was pretty amazing.
We got a bird!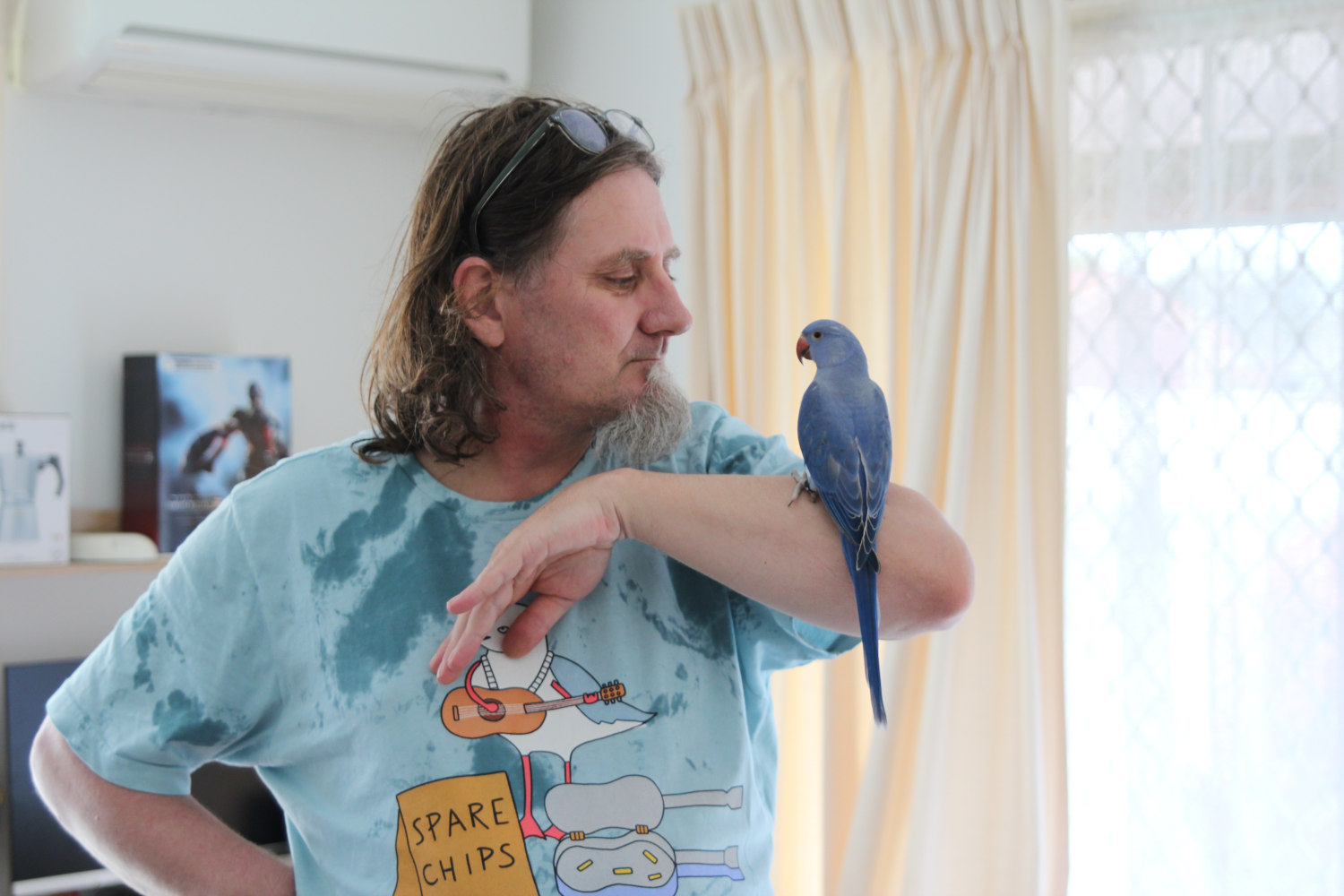 Seeing as we owned a house, we decided to add to the family. Craig has always loved birds and after some consideration, decided to get an Indian Ringneck. He was considering a Rainbow Lorikeet, but after some reading, i'm really happy he decided on an Indian Ringneck, if only for the poop factor. We now have a lovely boy named Yondu (named after the Marvel character). He's still young, slowly bonding with Craig, a bit uneasy with me. I'm really very proud of how the cats have adapted.
And a puppy!
If you've been around here for awhile, you know how much of a dog lover I am. Yes, I have 2 cats, but dogs have always owned my heart. Its been 8 years since Mr Frodo passed, and longer since Ginny stayed with my ex when we split. I've wanted a dog for probably the last 6 years, but M had always said "wait until we own" and honestly, it made sense. Even though every fibre of my being wanted a dog, renting with a dog is hard. So, when we bought a house, it had been in the back of my head. We went and met one dog that wasn't the right fit, and then I came across an ad for Toby, a dachshund x chihuahua, and the rest, is history. We organised to meet him and took him home that day. He was a bit younger than expected, only 6 weeks, when he shouldn't have been seperated from his Mum til 8, and it took ages for me to think of a name for him. I was considering a Bowie name becuase of his eyes, but settled on Toby (after Toby from Labyrinth). Let me tell you, there has been more than one occasion when i've wanted to call the Goblin King to come take him (or me!) away. He is a handful, i've never had a puppy like him. Its not at all what I expected and I've questioned my decision a few times, but I love him and i'm trying my best. We have him signed up for puppy school and he's slowly learning not to bite (and pee everywhere).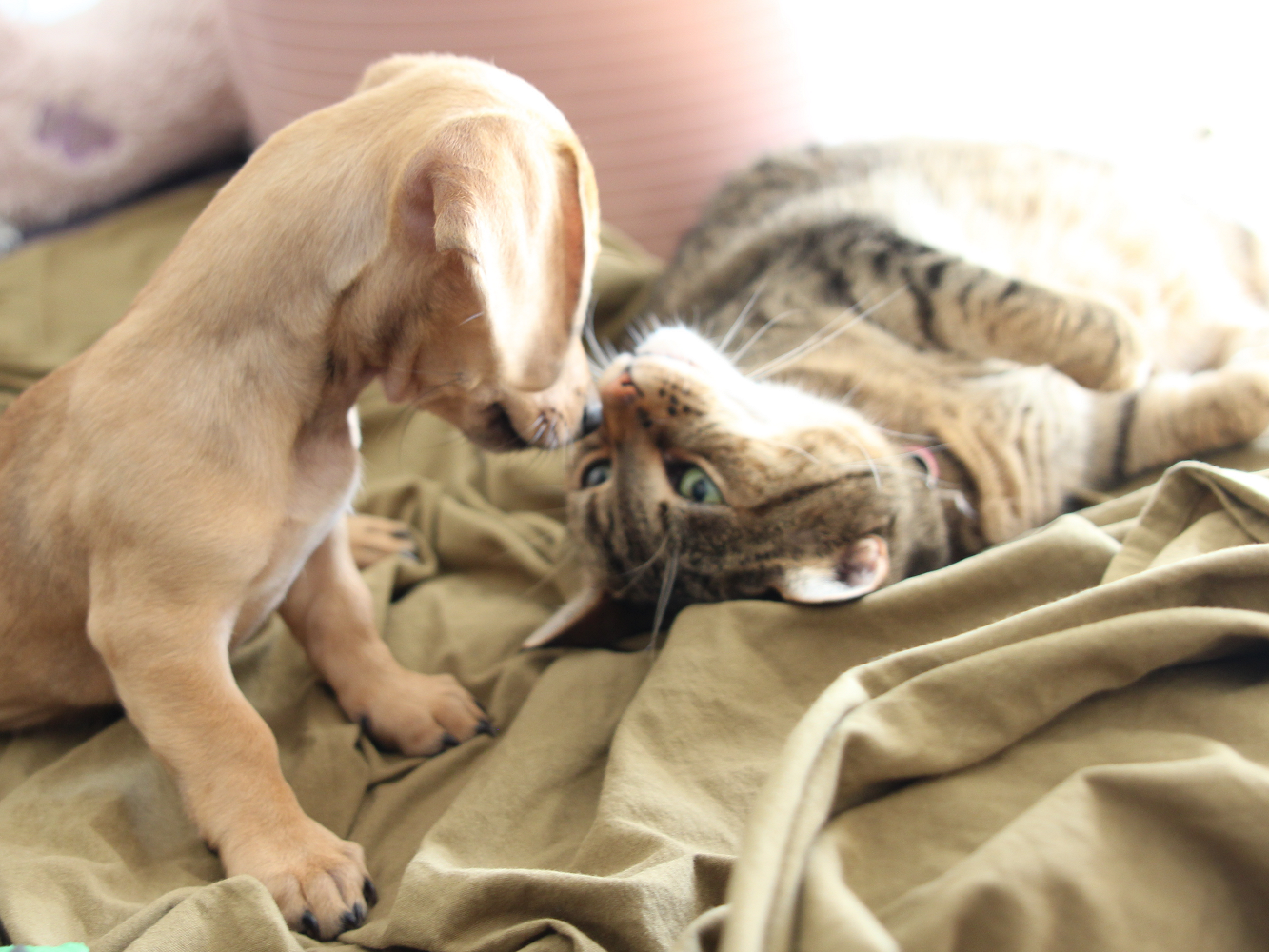 I think those are all the major life changes that have happened. I have a lot of back content to share and am looking forward to getting back into the swing of things.
Is there anything in particular you'd like to see?