Outfit – Starry Flares & Dinos!
Another OOTD from the Instagram archives. This time from July 2020. Due to covid I wasn't really leaving the house, but it didn't stop me from actually wanting to get dressed up nice every now and then.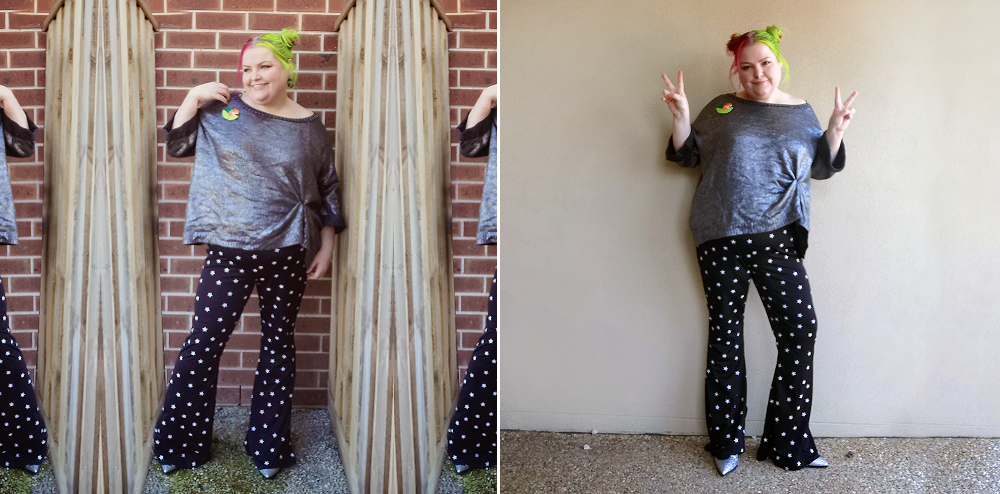 I have had this jumper for soooo long that I cannot remember where it's from. Possibly New Look? I'm actually really surprised at just how shiny it is after so long. It's really oversized on me now so I decided to knot it inside to give it a bit of texture and shape.
I picked up these flares from Nasty Gal, I am such a sucker for flares, they are by far my favourite cut of pants. The stars print is what drew me in and I think they look very cute on! I paired it with an Erstwilder brooch and Bubblecatt design earrings. Matchy matchy dino goodness. Also, how cute is my baby girl Ripley!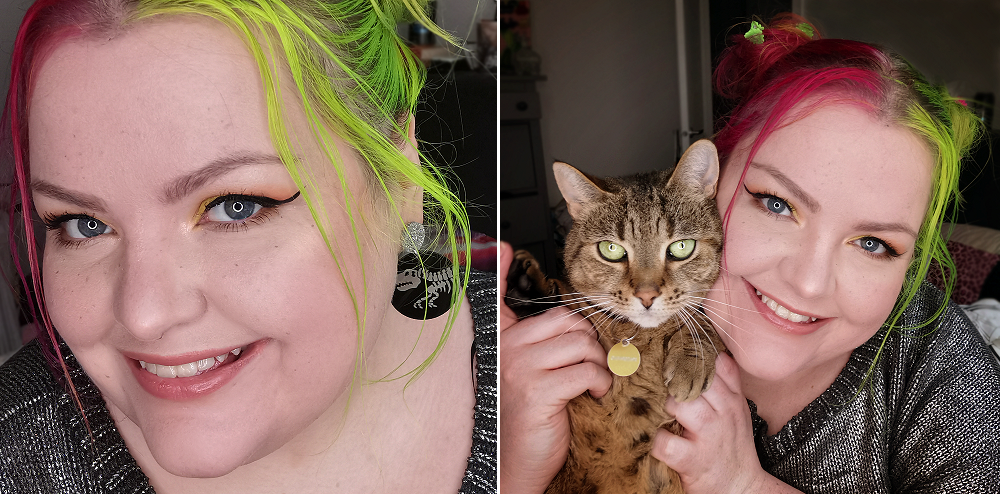 What cut of pants are your fave?