Oh hey, what's this, an outfit post? YES! Haha, I know, I know, it's been a while. Life has been crazy, as I'm sure you all know. Between moving and Covid and just everything else, the blog has taken a backseat. I still have so many posts to catch up on, but thought I'd share a recent outfit I wore and documented!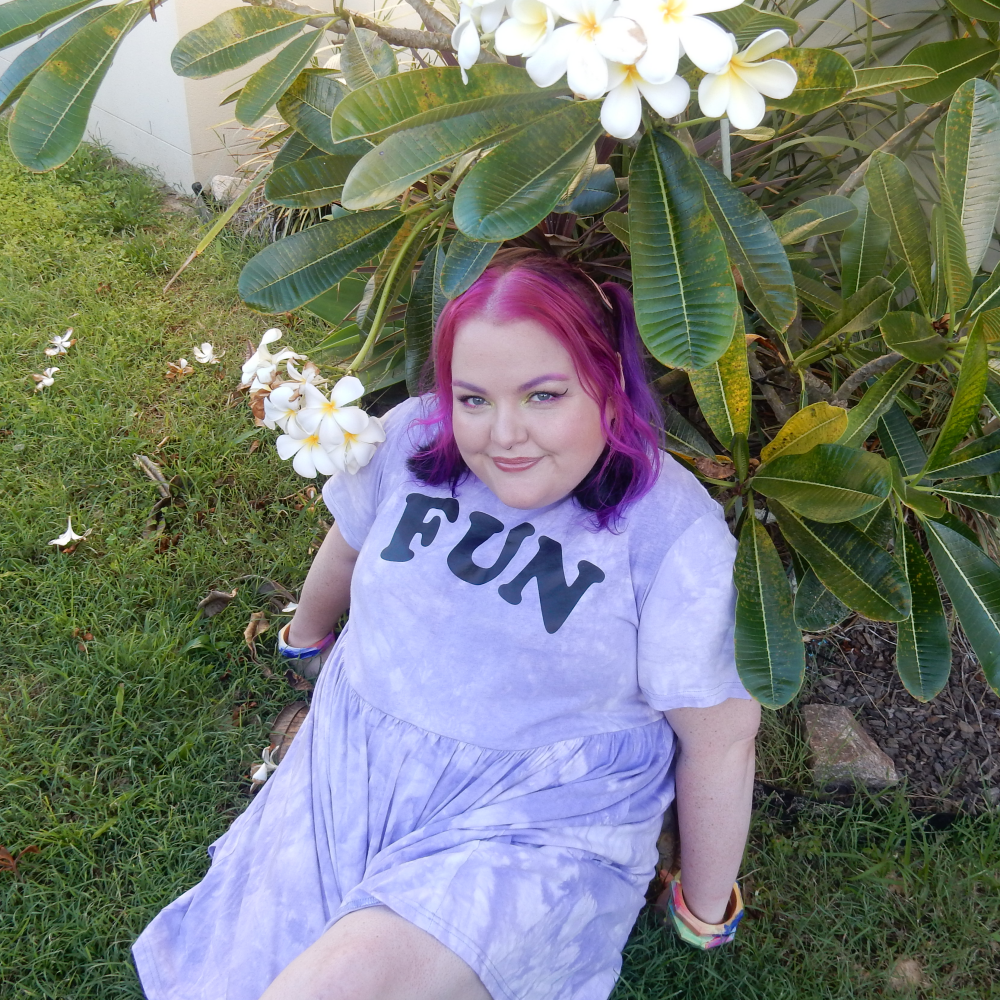 I picked this dress up from Shein purely because it was on sale and looked comfortable. Little did I know I'd actually really love it! I paid all of $9.32 for it. This is the 2xl, it was advertised as oversized and it definitely is. I've bought a few things from Shein recently and I find the trick to ordering things that fit is reading the sizing on each individual item.
Shopping Shein
I've bought a few things from Shein lately and I do understand a lot of people are against fast fashion. I totally understand. Sadly, I'm not in a position to be able to afford most products that are Australian made. I take good care of my clothes and have found Shein products to be quite sturdy, I get a lot of wear out of items I buy. I'm not a person who wears things once and is done.  Sadly, being fat and on a pension means a lot of times fast fashion is all I can wear.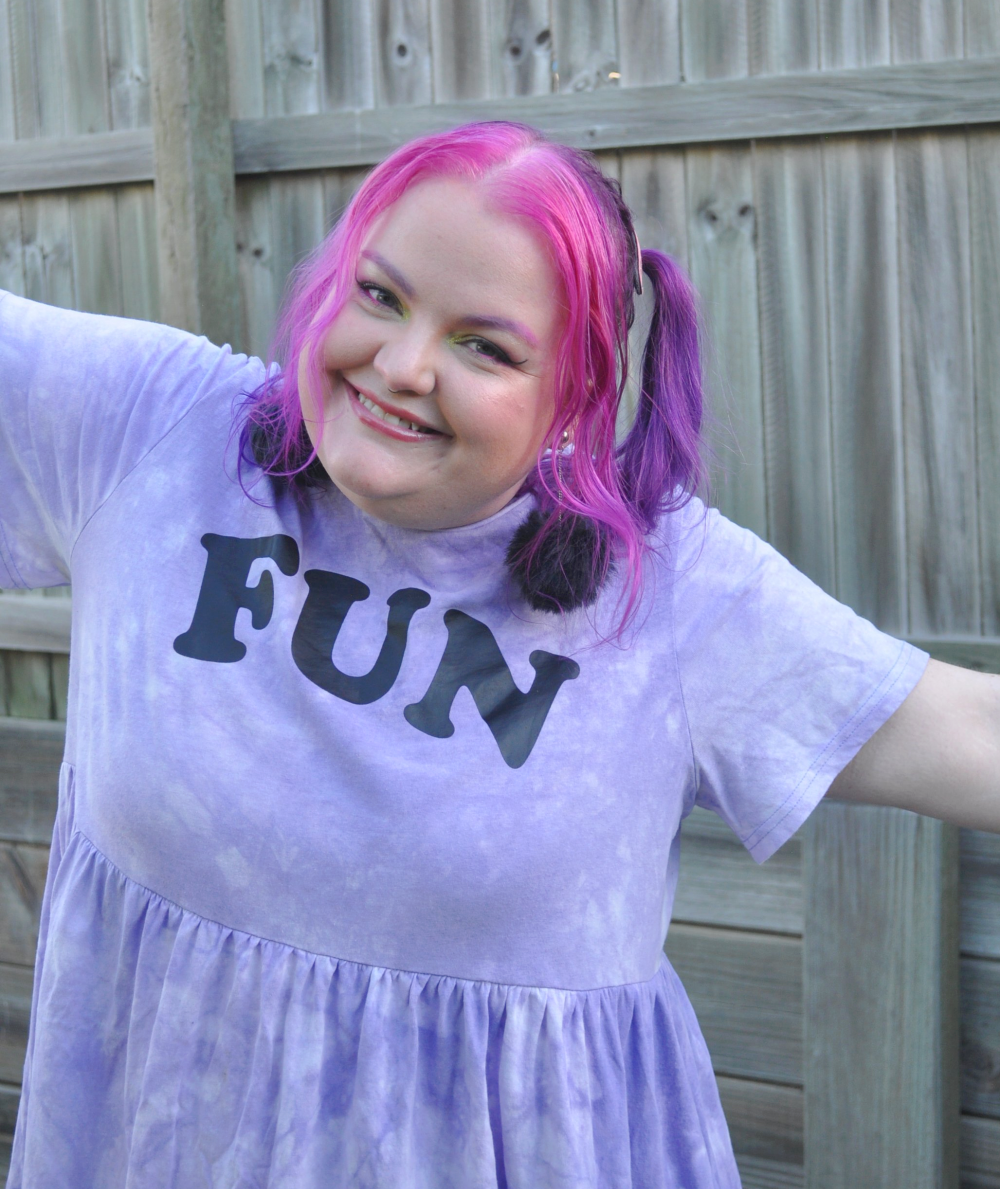 FUN fact, I was feeling anything but fun on the day these photos were taken! Haha!
This is my newest hair colour, you'll probably notice it bounces around over some posts, but this is its current state. I miss Rach so much, this was the first time in many many years that I've had to colour my hair myself. I was hoping I'd be able to go and visit her every few months, but with Covid that will not be happening.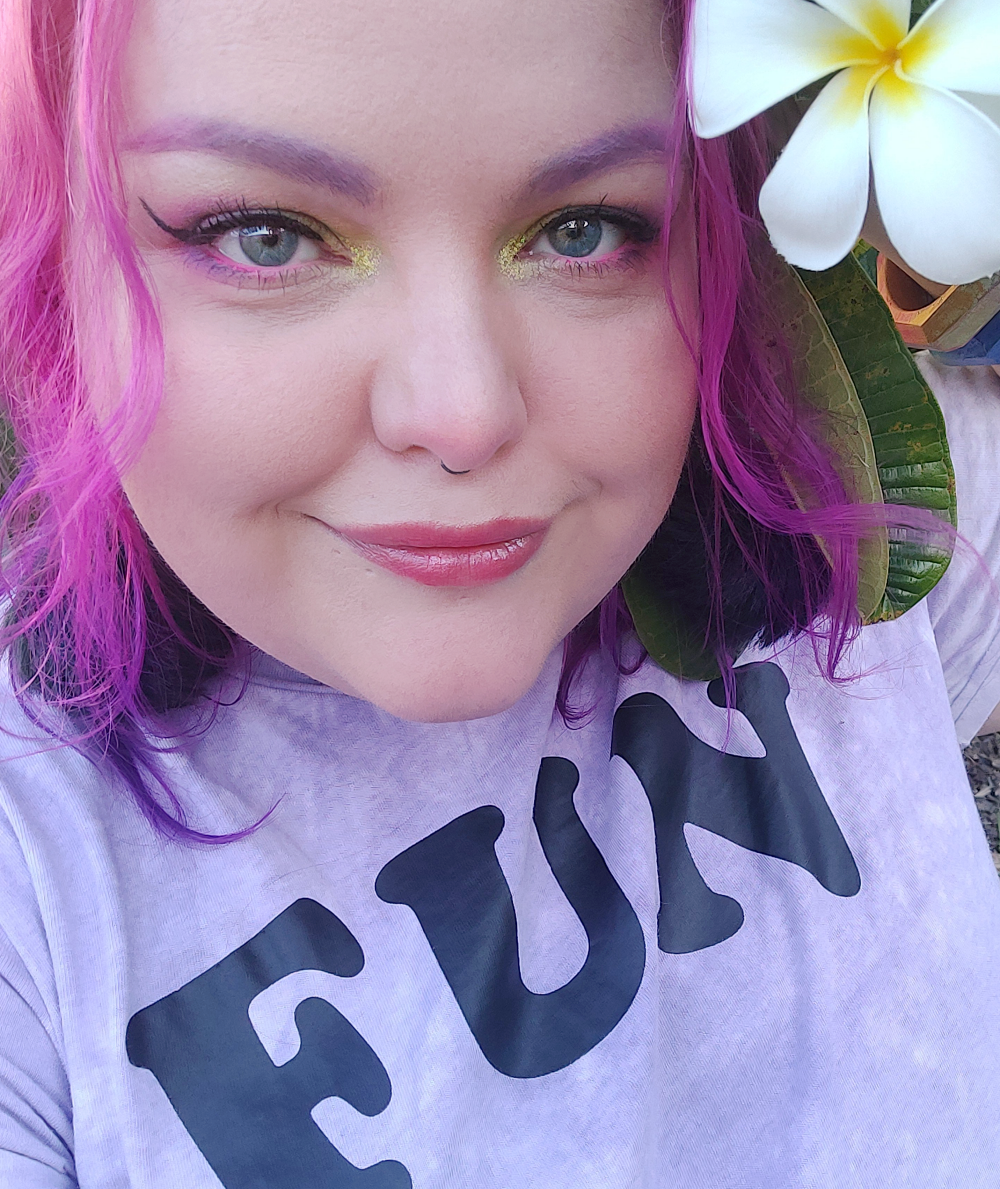 Dress – Shein || Shoes – ASOS || Bangles & Earrings – ?? || Hair clips – Pop Jewels
Have you bought anything from Shein?