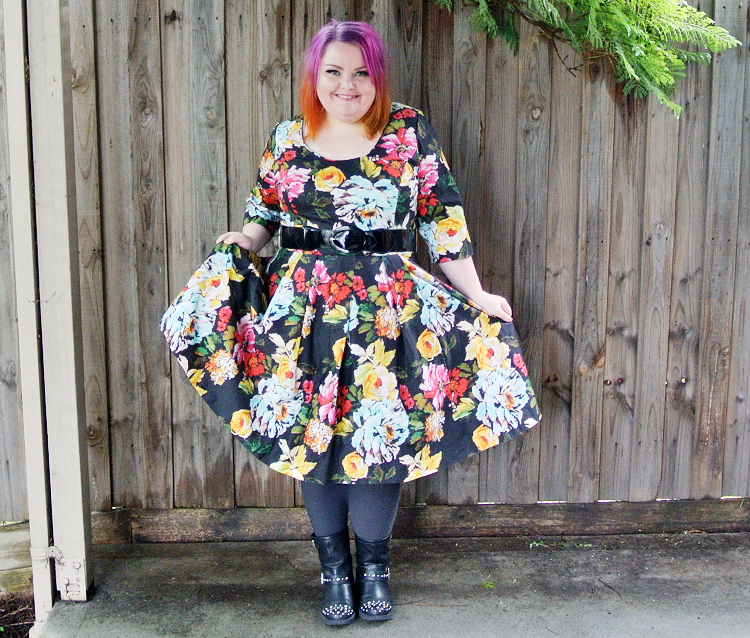 Outfit of my Melbourne Birthday Party #natatreeturns30
Yesreday was my birthday and I had a pretty laid back day. I thought i'd share the outfit I wore on Sunday. As usual, Melbourne turned on its dreary weather for the day my Melbourne lunch was on. It was drizzly but thankfully not too cold. I was lucky my friends picked me up and took me to the restaurant so I didn't have to battle public transport in this weather.
I really had no idea what to wear and it was a spur of the moment decision this morning. This was the 2nd dress I tried on and decided it worked well with my new hair colour. It's also quite thick so it's rather warm.
I paired it with grey stockings (which I've been wearing more then my black stockings, it's nice to break up some of my black outfits with a touch of grey and they go with everything!) and my trusted comfy boots. I would have worn prettier shoes had the weather been nicer. I'm going to be so sad when these boots die, they are my second pair and you're all probably sick of seeing them by now!
Eyelashes for days!! I'm getting slightly better at applying falsies, I did buy one of those eyelash applicators but could I find it today? Nope. These ones are pretty huge and OOT, but I love them. These are the Katy Perry Oh My by Eylure if you're wondering.
Now i'm trying to figure out what to wear to my Sydney birthday party! Suggestions?