Event – Charlie & the Chocolate Factory
August 15th, 2019
Yep, I'm still catching up on old shenanigans. This time it's all about Charlie & the Chocolate Factory – The New Musical. At the last minute, my BFF Mallory invited me as her plus one to the opening night (read her review here). I quickly threw together a quirky Wonka-esque outfit and ran out the door.
Apparently, I'm a bad nut 🙁
I really enjoyed the show, I liked how they modernised all the 'winners' characters. It was nice seeing a more diverse cast. It's definitely something the kids would love as I feel that's who it's aimed at, but it was also quite long. It made me smile and I certainly laughed a few times. 
We also all got gift bags which were filled with yummy chocolate goodies! As it was opening night the whole venue was set up with so many fun interactive areas to check out. Lots of amazing photo opportunities that's for sure!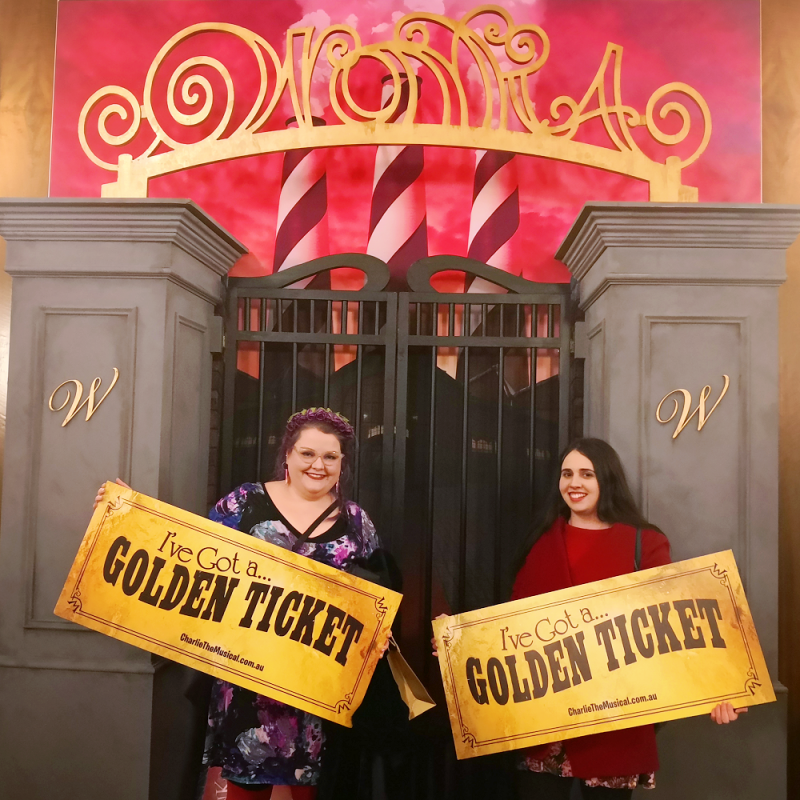 What's your fave telling of Willy Wonka? The books, the movie?