So apparently I can still do OOTD! I really need to get back into the habit of snapping a few pictures of my outfits before I go out. I do miss sharing them. Having newly green hair I have to get into the groove of dressing for green. Not that I don't love a good colour clash. I decided to go for some trusty black.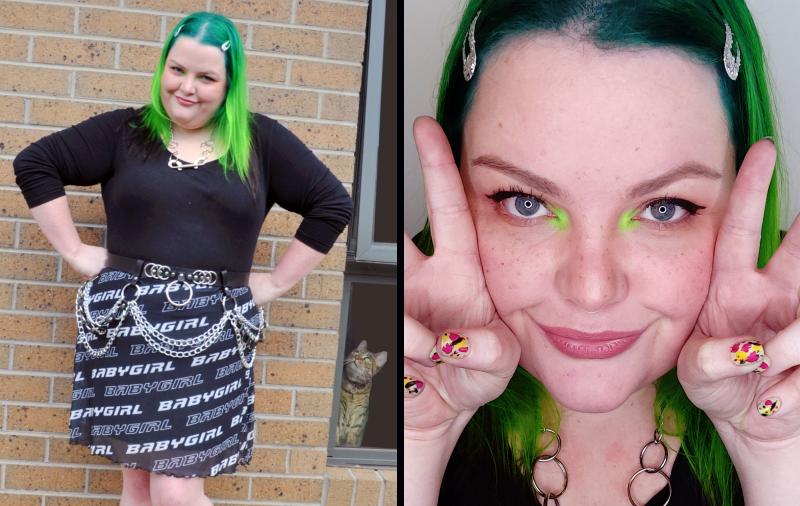 Dollskill have had some super cute things lately and they do a gooood sale. Also they now have Afterpay for us Aussies. So handy! I picked up this skirt and sandals in a recent sale. I got the 3xl in the skirt, but its super stretchy and I probably should have gone for a 2xl.

These sandals are *praise hand emoji*. I would have loved these as a teen! They have a bit of a platform and are covered in sequins. Not to mention a neon yellow/green colour! They're quite comfortable due to being able to customise where the straps sit.
Top – Big W || Skirt – Dollskill *on sale*

||

Belt – ASOS Curve – Similar – Similar|| Shoes – Dollskill *on sale*
Necklace – Made by me || Hairclips – Local $ shop – Similar

||

Green eyeshadow – Stargazer
How would you style my clothing with my new hair colour?