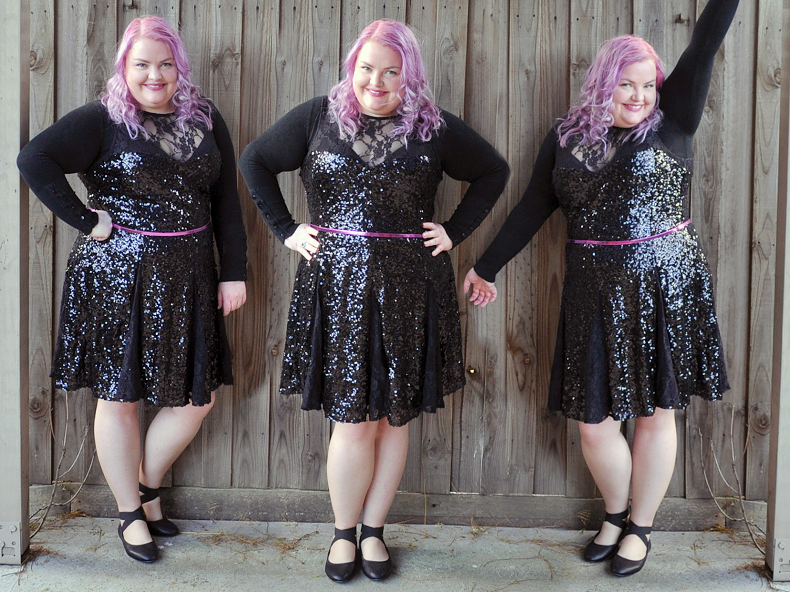 Outfit – Plus Size Cocktail Dress
The dress code on the invitation for the Opening Gala Night at the Pop-Up Globe read 'Smart Cocktail'. This threw me into a bit of a tizzy because I had no idea what to wear. I got rid of a lot of my cocktail dresses when I stopped working in the convention industry, but I knew I had a few options. I wanted to wear something different, but I knew I could always fall back on my CC Dolce Rose dress.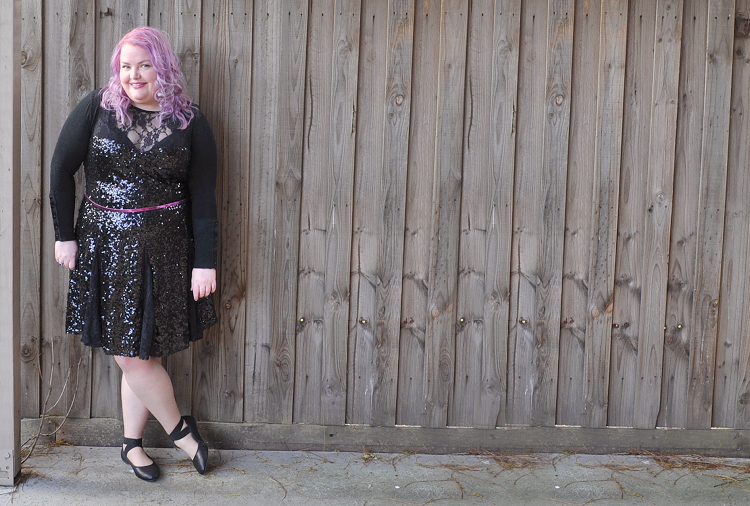 I looked through my wardrobe and closet, and then went and pulled out all the items I have bagged up to sell and found this number. I'm now glad I hadn't had the chance to sell it yet. This ASOS Curve lace and sequin dress is a few seasons old and was love at first sight. I just never had the chance to wear it.
I paired it with a cardigan worn underneath for a few reasons. It still gets cold of a night here, and I wore it under because I didn't want to take away from the sequins and lace. It also meant that I could wear a proper bra and not a strapless and it protected my arms from being shredded from the sequins. (So pretty, but so painful!)
Some sheer stockings, a belt that matched my clutch and comfortable shoes finished off the outfit. I decided on comfortable flats. The event was next to the Sidney Myer Music Bowl, so a bit of a walk.
Dress & Belt – ASOS Curve

||

Cardigan (worn underneath) – Salvos || Stockings – Sonsee || Shoes – Rubi Shoes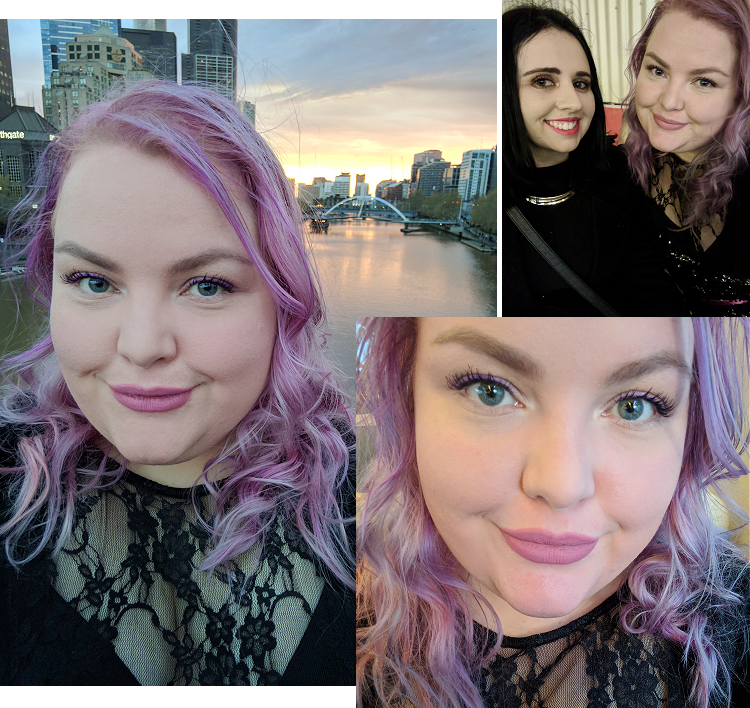 Some snapshots from the evening. Melbourne really is so beautiful, as is my friend Mallory!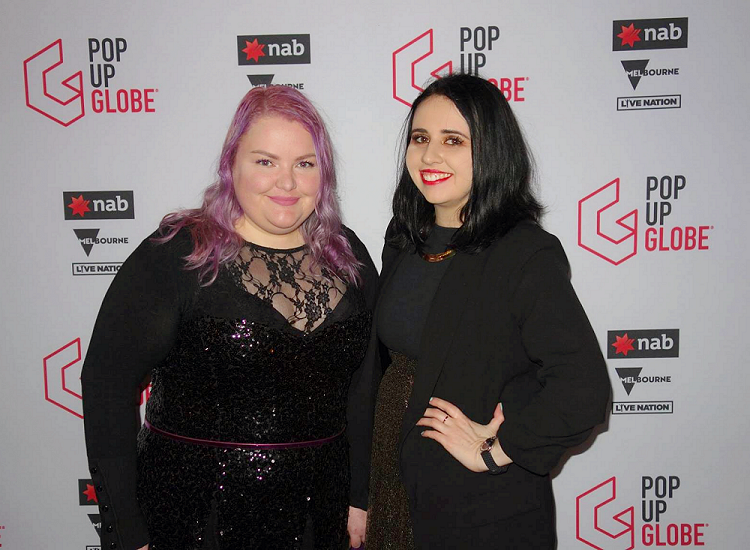 How would you have styled the dress?