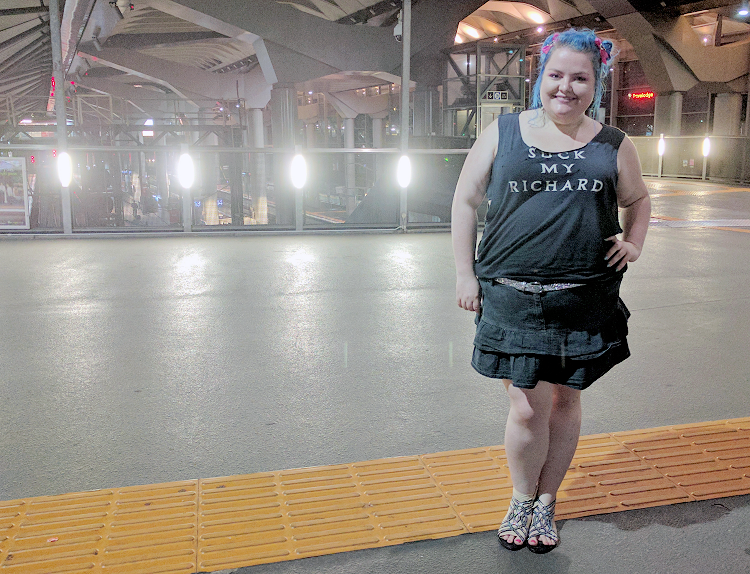 Outfit of the B*witched, Atomic Kitten… Concert!
I had no idea what to wear to the concert the other day, it was hot, it reached 38°c and I knew it would be hot in the venue. My main goal was comfort, so I went through my wardrobe to try and find something cool and comfortable. I ended up with this outfit.
I decided to go a bit fancy with my make up. Bright glittery makeup made me think of my teen years and the bands I was going to see. Hair up in twin buns, because I hate hair on my neck when it's hot.
This top is so comfy, but i've never worn it just on it's own like this. It was a little bit out of my comfort zone, the arm holes dip low and showed off my bra and curves. Not to mention my arms are uncovered. I'm happy to report, the world didn't end and I felt cool and comfortable all night.
Thank heavens for makeup setting spray! Once home I crashed into bed to check out social media, as I do. I was quite surprised my makeup lasted so well as I got a bit sweaty, but it still looked good as new!
Do you have a 'concert uniform'? Something you tend to wear to always wear to concerts?