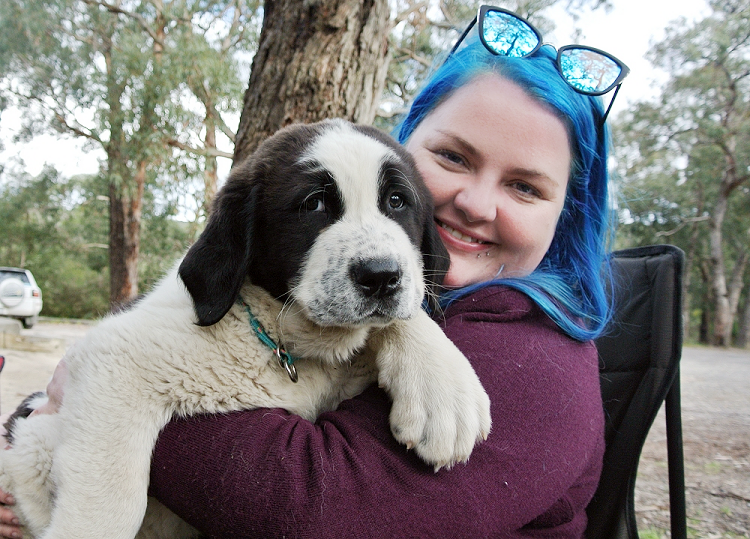 2015 çoban köpegi festival! (Anatolian Dog show)
This weekend saw me attend the 2015 çoban köpegi festival. This is the 2nd year i've attended the festival, and the 3rd event for the Anatolian. You can see those posts HERE & HERE. Up above, is Zazu and I, if you read the 2nd post I just linked to, he was the puppy I babysat, well, he's grown in the 6 months since I'd seen him. Click here for a comparison selfie!
The event is basically a big get together for Anatolian owners, to show their dogs in 10 categories. I really enjoyed this years Judge as he took the time to explain what he was looking for in the category and what he was looking for in the dogs.
This time around, I wasn't babysitting, but handling Zazu! What's the difference? Well, I took him in to the ring and helped him out when he was competing! As you can see, even after giving him a good brush, I was covered in dog hair. I lovingly referred to my dress as my 'Zazu fur dress'. Worth it.
Above clockwise – Shahrazad having a rest || Potemkin getting a good scratch || Shahrazad shared the back seat with me on the ride home || The amazing Percy, who is in training to be a Mind Dog!
Zazu was entered into, hmm, about 4 categories (I can't remember now), and he actually took first place in the Puppy category! I was actually really anxious about 24 hours before the event because I had no real idea at what I was doing, I had only seen 2 shows previously, but I think I did pretty well! Zazu has such a great temperament and he was easy to work with, which isn't always the case with a 50kg dog!
It was a loooong day! Buses replaced trains on some of the journey, so we were up and on the 7am train to get to the event as close to 9am as we could. On a Saturday! I guess that just goes to show how much we love these events and the breed.
This is baby Sham Sham, he isn't an Anatolian, but another large dog breed, can you guess? He is only 9 weeks old and weighed 11kg at his 8 week check up. Look at the size of his paws next to Percy (who is 11 months old!). Sham Sham is going to be a BIGGGGG boy!
Have you been to a dog show?
Can you guess what breed baby Sham Sham is?