Merry Christmas everyone! I hope everyone had a safe and happy day! I sure did! This year, like most,  we celebrated with a family gathering at home. It was my parents dog Aussies first Xmas and as you can see from the picture above, he sure had a good day!
Much food was eaten! I overloaded my plate with Pork whilst everyone else seemed to head for the Ham. Ah, Christmas lunch! My sister helped out this year bringing some Portuguese Chicken to cook on the BBQ. Like last year, it was rainy and overcast, but it didn't damper the celebrations.
We had a Santa pinata for the kids, which was lots of fun, if a bit weird to watch.

So the day was filled with poppers, fake mustaches and water guns! Selfies, photos and family. Conversations, laughter and love.
This photo of my sister and I cracks me up, but I love it!
Oh, and my Sisters dog joined us on the day. Charlie, with the toothy smile. By the end of the day Aussie was looking a little stressed, but some cuddles from Bethany helped.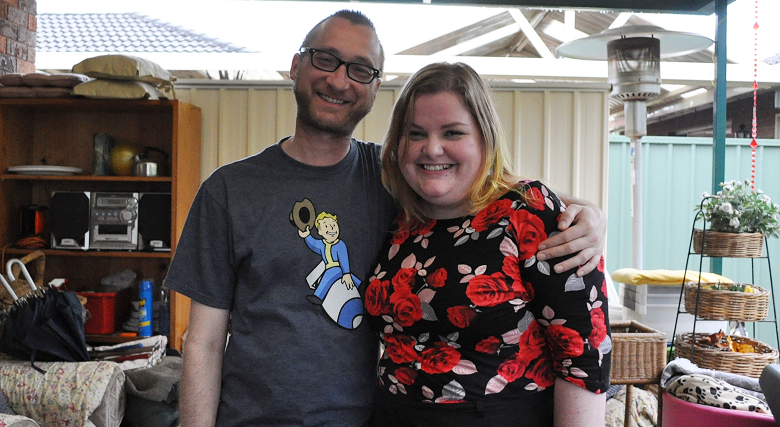 And then the cheesy grins from my man & I after my nephew had us say "Flamingo".
What did you get up to for Christmas?