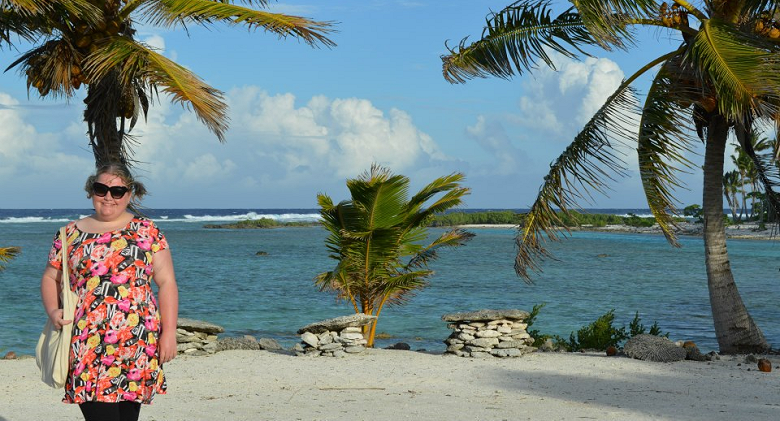 Aitutaki – Stop! It's photo time!
I have over 1000 photos in my Aitutaki folder, that's not even ALL of them. Between my sister, her fiance and myself, we took a lot. I thought I'd go through and pick a few more to share with you. I can't believe it's been 2 months since I was there. I also can't believe how much I actually miss it.
With a super sized carving of Tangaroa |  Full moon at where we stayed. | Always a tree hugger.
Caleb & I playing in the lagoon.
Caleb and I relaxing on Rapota | Yummy drinks | On the first day
This fashion was somewhat crazy. The night before I was attacked by sandflies, and while i'd normally had left the leggings off, I had to wear then to stop myself from scratching. But seriously, don't look  at me, look at THAT VIEW!
Fresh coconut milk | Beauty | Blue skies, blue sand, white sand. Happy.
HUGE tree, so gorgeous. It was just amazing and I can't find the words to describe how big and beautiful it was.
Fire dancers. I loved the 3 island nights I went to. So much fun!
My sister celebrated her birthday. The cake was delicious. | My sisters fiance, and Ned preparing the cake.
My sister blowing out her candles as her son and nephew looks on.
Floating in the lagoon whilst wearing my Jellys.
If you haven't, be sure to go back and view my past posts from Aitutaki HERE.