Always late lately. But better late than never, hey? This is what I wore to go and see Barbie at the cinema. I wanted to dress up, but was also not feeling 100% so made an effort on my clothes, but no makeup. That may have been a good idea because, like many others, I did get a bit teary watching the movie.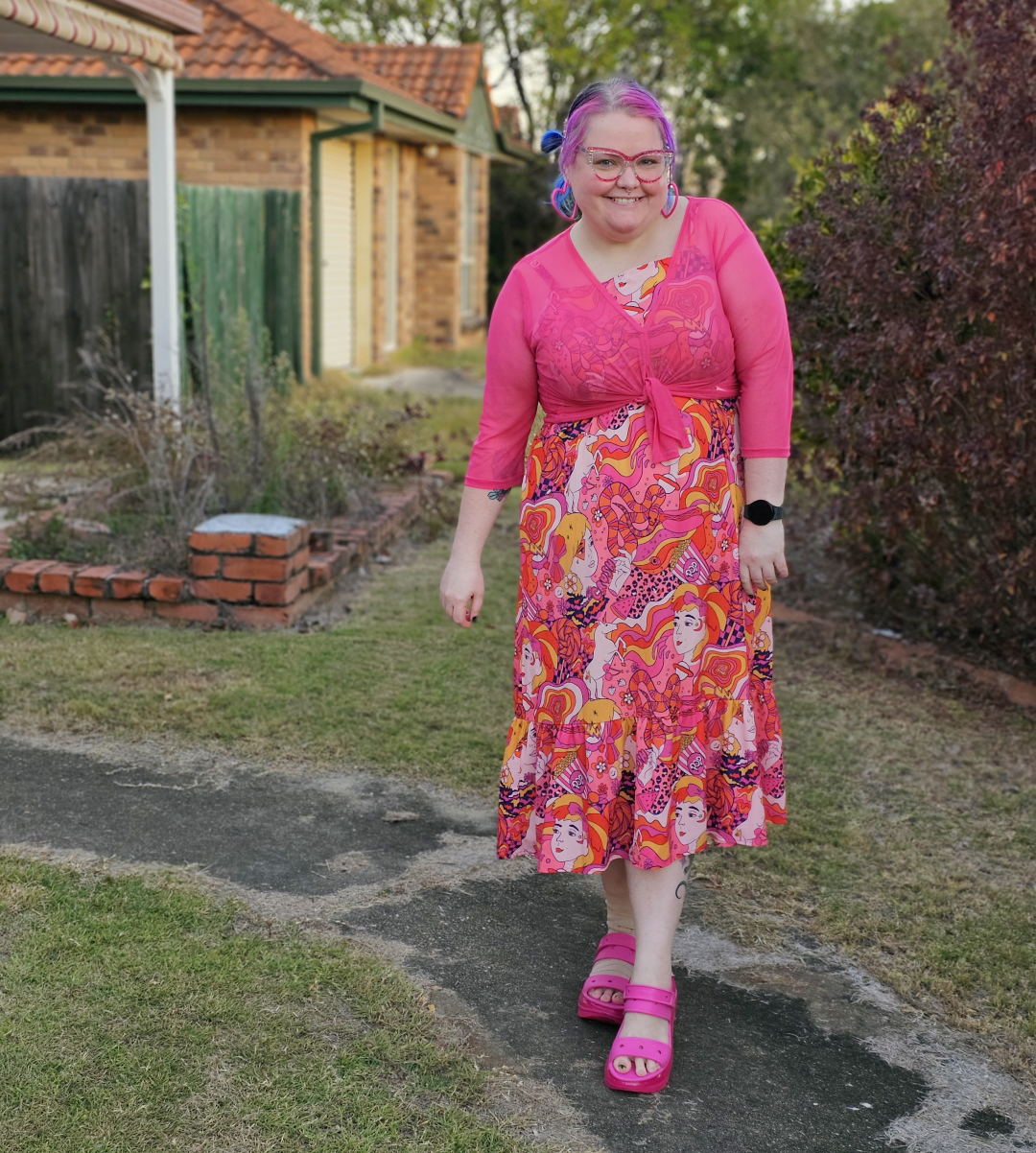 This dress from Little Party Dress has always given me Barbie vibes. I love the print of it so much I have it in two different styles of dresses. I originally styled it differently (below & last image) but realised I didn't like how it was sitting, so changed it up. Removing the belt and tying the sheer top much improved how it all fitted and I felt more confident. It's amazing how just a few changes to an outfit can make you feel more yourself.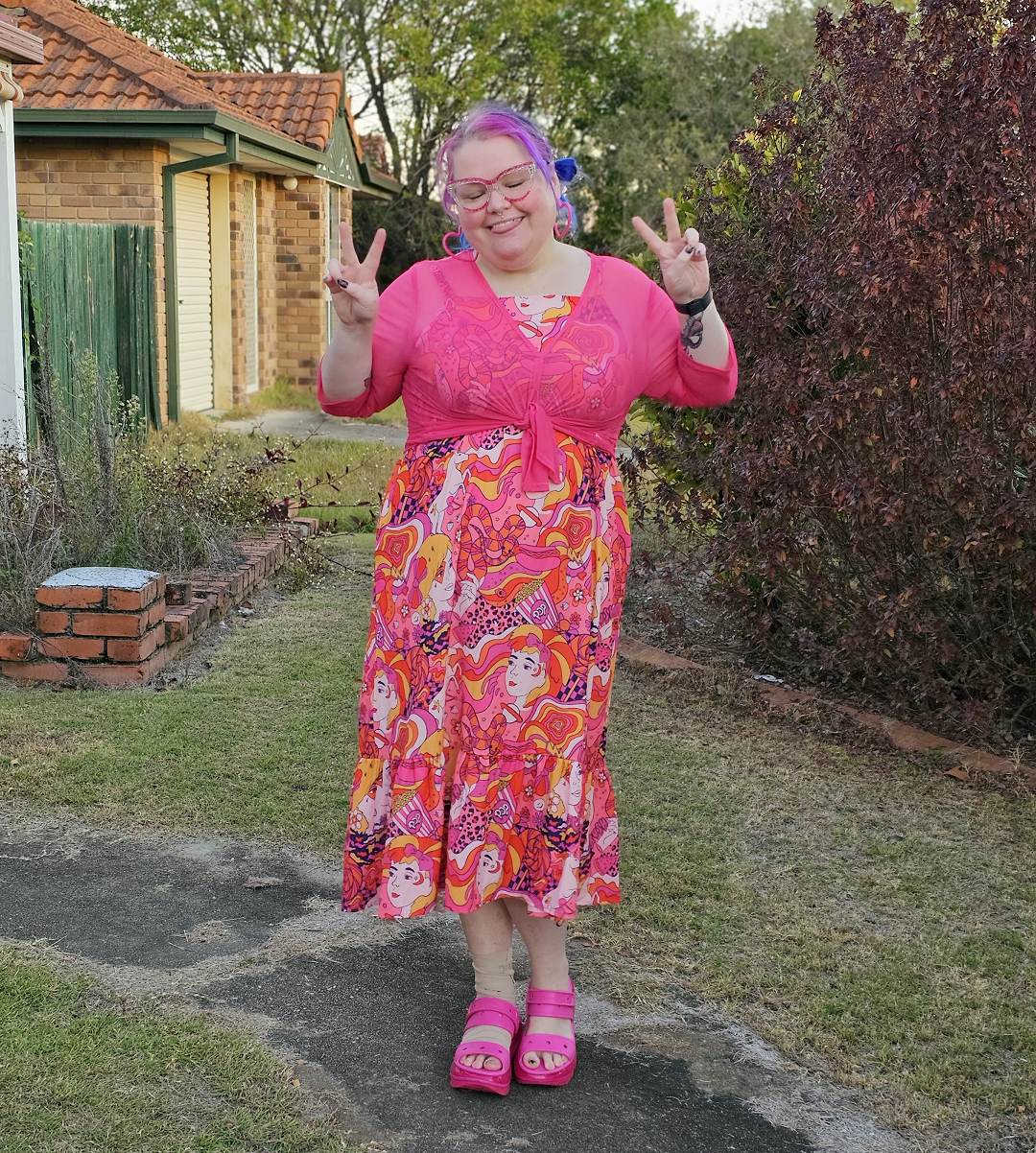 Of course, I had to pull out all the pink accessories! Sadly, my foot was not happy about the crocs and I was regretting the choice for a few days afterward. But I looked cute! Barbie was amazing, I went in not knowing what to expect and it surprised me, but I loved it so much!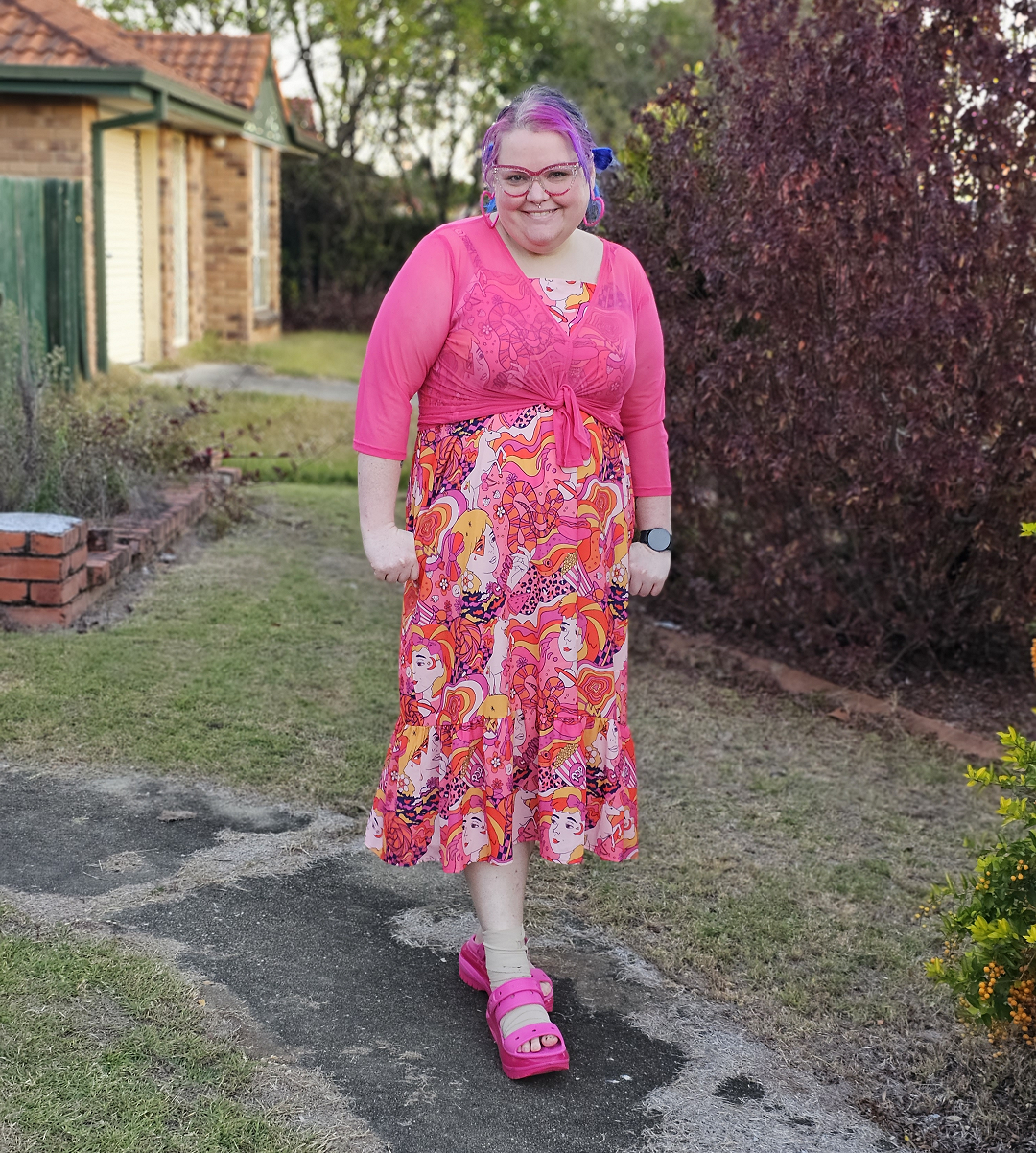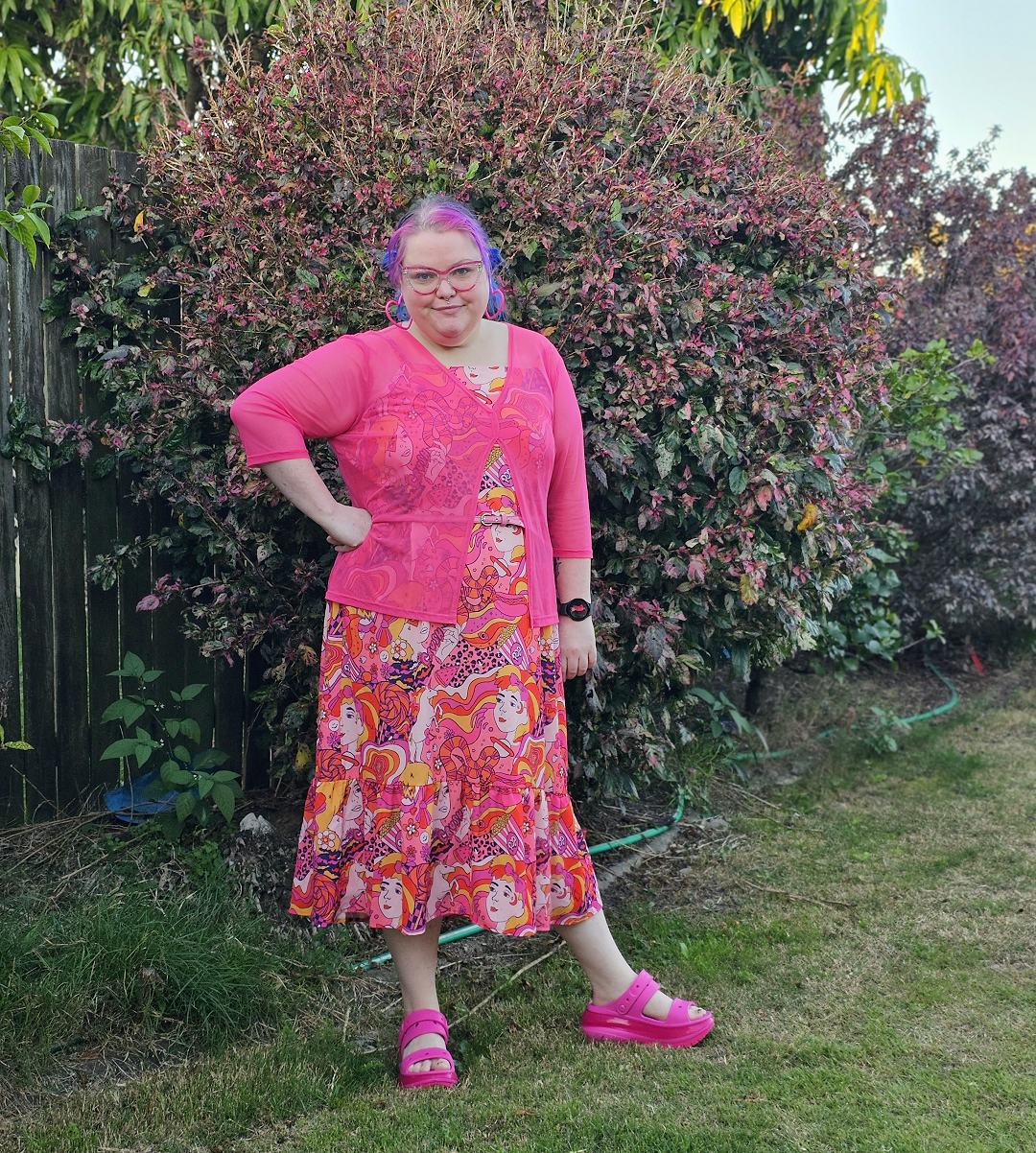 Have you seen Barbie? What did you think?