OOTD – A change of colours
It's weird, I keep being drawn to clothing in colours that I don't usually wear. I send pictures/links to my Mum & being like "why do I want all the clothes in your colours". Mum's always been someone drawn to 'autumn tones'. Oranges, greens, browns. Me, nope. I wore brown all through school and swore to not wear it again.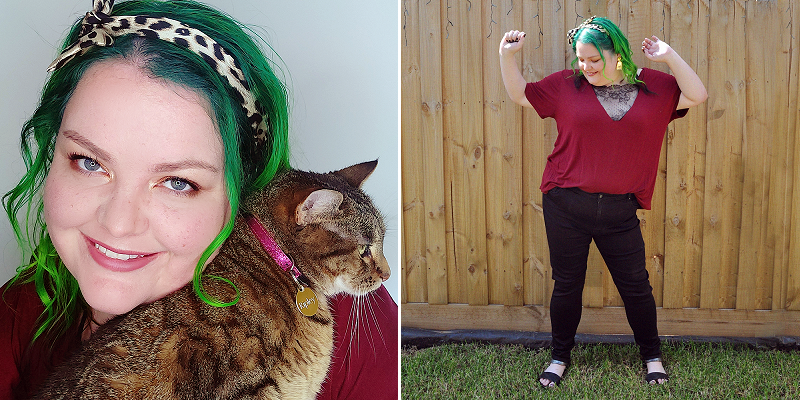 You will now find a mustard top in my wardrobe. A khaki skirt. An olive cardigan. Who am I? It's amazing how style changes and evolves. I used to only wear black. Now I love to wear bright colours. I've always said because I'm a Gemini that I've got two distinct styles. One seems to be the style of a toddler trapped in a 33-year-old fat body, the other is laid back goth.
Now, jeans and I have a complicated relationships. Pants and I in general are not the best of friends. Being an apple shape, with a 'fat apron' most pants just don't sit right on me. Last year I was introduced to Soft Touch Jeans by Best and Less & fell in love. I have two pairs. They reached out this year and sent me their new and improved fit, and yeah, still in love! If you follow me on insta, these photos aren't new and I talk more about the jeans on that post, which you can see HERE. They also come in a green that I keep eyeing! I'm just waiting to see if this 'warm-toned' colour crush I've developed lasts. 
Have you fallen in love with colours you've previously disliked?