Event – My 33rd Birthday!
June 7th 2019
Wow, this was over a year ago! To think, I'm now 34 and spent this birthday in lockdown. I believe that's how most Australians have spent their birthday this year!
I decided to spoil myself for my birthday. M and I had already started to plan what I was going to do for my birthday before he passed, but I didn't feel right doing any of that, so I decided to just let myself go and have as much fun as I could!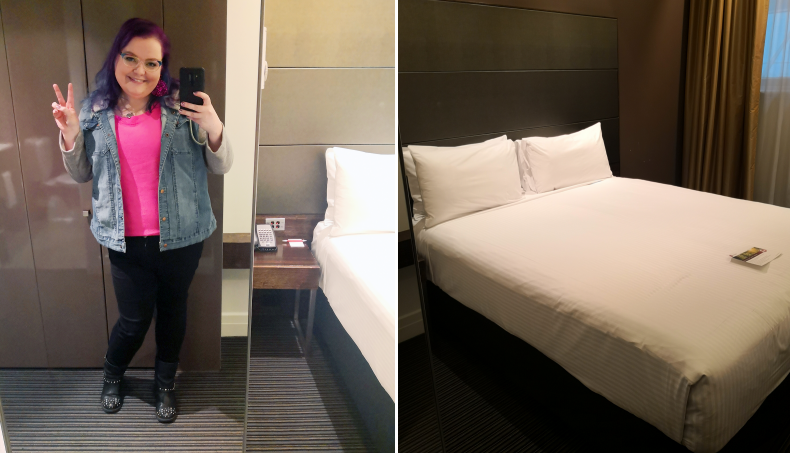 I booked a hotel in the city for two nights! Melbourne is full of amazing places to stay but I decided on the Rendezvous Melbourne because it's close to Flinders Street Station. I had a birthday party planned for Friday night, so I booked for Thursday to Saturday. I wanted to get in and have time to explore the city before my party and then not have to worry about getting home afterwards.
Finding a venue in the city was hard. So many places you had to pre-book and pay a decent deposit. I couldn't afford that, but after searching around and contacting a few places, I found The Lame Duck. Lets just say, I hit the jackpot! The Lame Duck was everything I could have wanted and more!
June in Melbourne = Cold! This coat was a birthday present from my parents. It's so soft and beautiful! I saw it in a Myer store and fell in love. Stalked it online until it went on sale and snapped it up. It also came in leopard print, but I figured the black was more classic and would get more wear.
It was great being surrounded by friends! I, of course, had the huge worry no one would turn up, but all up if I remember correctly, I had 11 people turn up (including myself). Including my longest friend Kylie, who I've known since I was like 5! We were neighbours for most of our early lives. I was super lucky she was in Melbourne at the time! (That is her and I in the photo booth picture at the start of the post!)
Coat – Wayne Cooper || Dress – Forever21

||

Bra – City Chic || Skirt – ASOS || Boots – Betts
Stockings – Sonsee

||

Headband – Target (I think) || Glasses – Zenni
Now, the Lame Duck, as I mentioned, was THE BEST! It was a retro, neon bar with a pool table, photo booth and celebrity cutouts. The DJ played a fantabulous array of 70's and 80's music. Exactly my jam. I'm usually not much of a drinker, but I let my hair down and got quite drunk. Their cocktails were A+
All in all, I had a brilliant birthday celebration! I was spoiled by my friends and felt extremely loved!
What is your favourite cocktail?