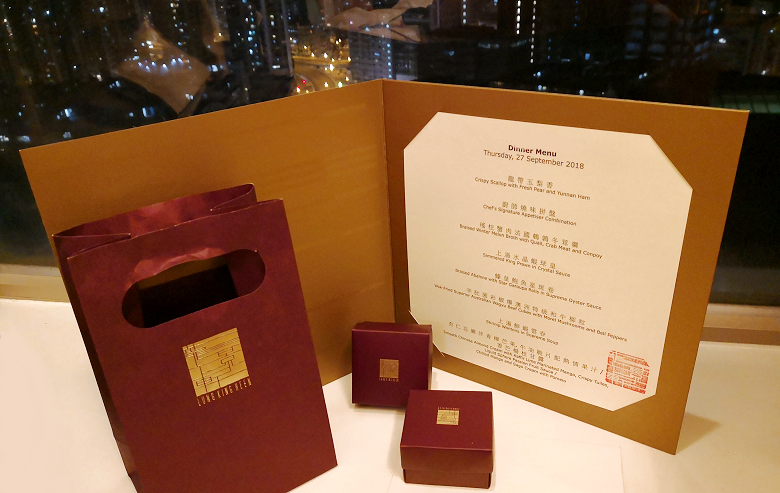 You probably know by now that I quite enjoy food. Since moving to Melbourne my world has been blown with all the new amazing food i've tried. I admit, part of the reason why I wanted to visit Hong Kong was because of the food. So, of course, I had to go Lung King Heen. A restaurant that has held its Michelin three-star rating for ten years!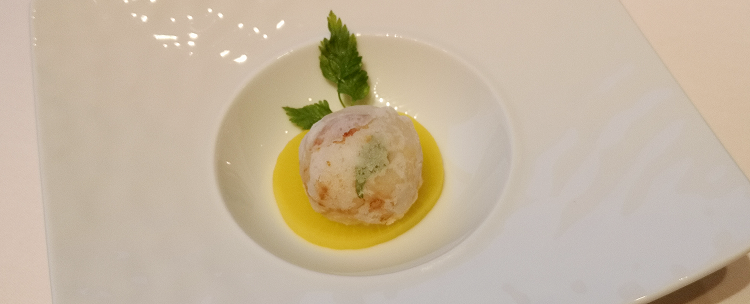 When we arrived we were seated and the view was amazing! Lung King Heen is in the Four Seasons hotel on Hong Kong Island looking over Victoria Harbour. We decided on the Chef's tasting menu to try a good selection on much loved dishes.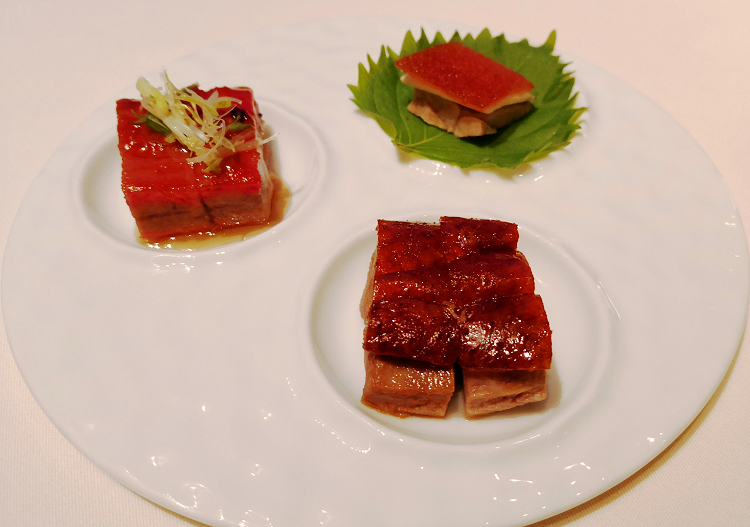 The chefs signature appetiser combination was AMAZING! 2 different servings of pork and one of goose. I'd never had goose before, but it was delicious.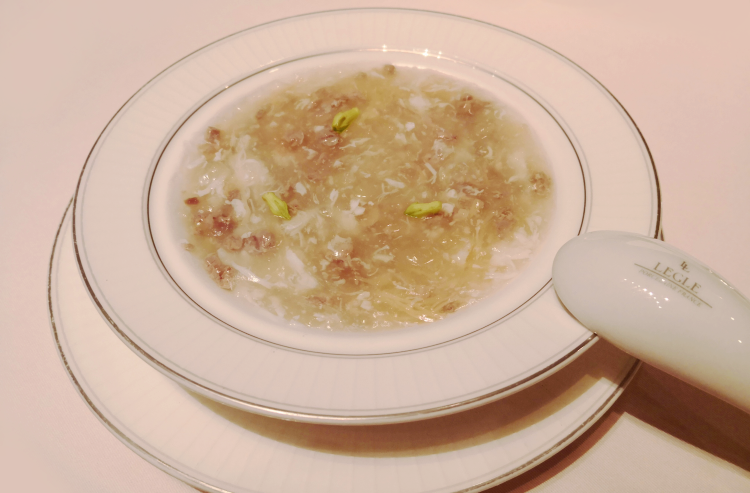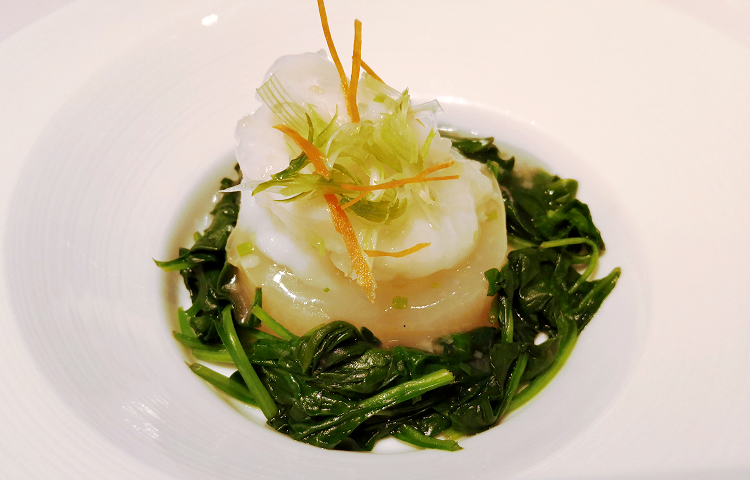 This prawn was HUGE! It was crazy, I didn't even know that prawns came that large! I've only really started eating prawns, well, any kind of shellfish recently. I'm allergic to the shell of shellfish, but not the meat inside, so I have to be careful with my consumption.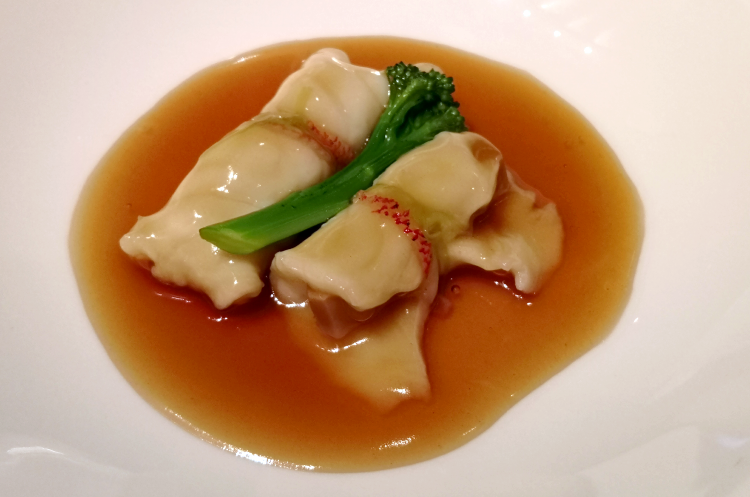 This was probably my least favourite dish, mainly because this was my first time eating abalone and turns out, I don't like it! The fish covering it and sauce was delicious though.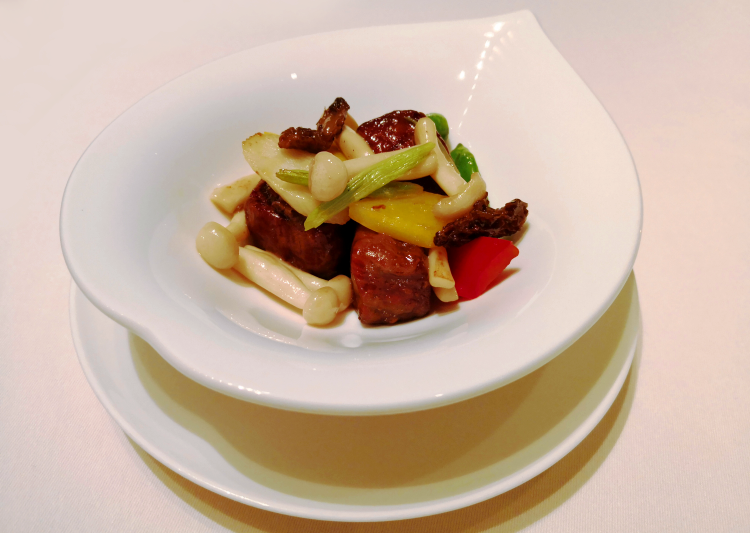 Go to Hong Kong, eat Australian beef! Haha! It was so tender and delicious though. The pacing in between the servings was great and while the servings were small, there were many and it was certainly filling!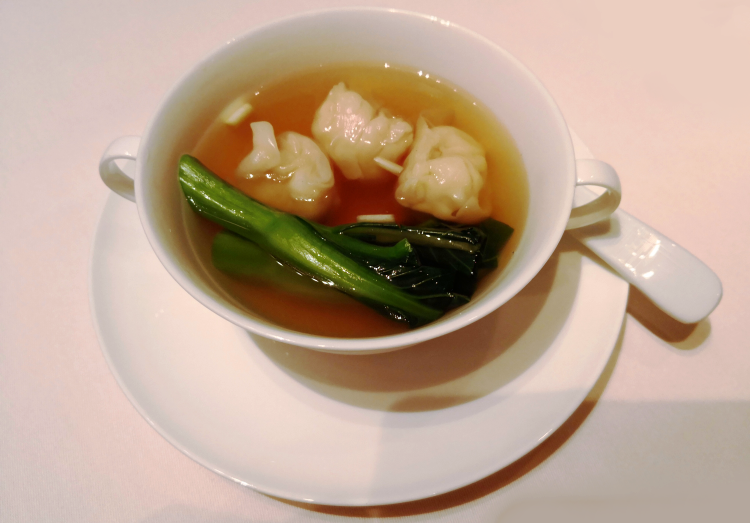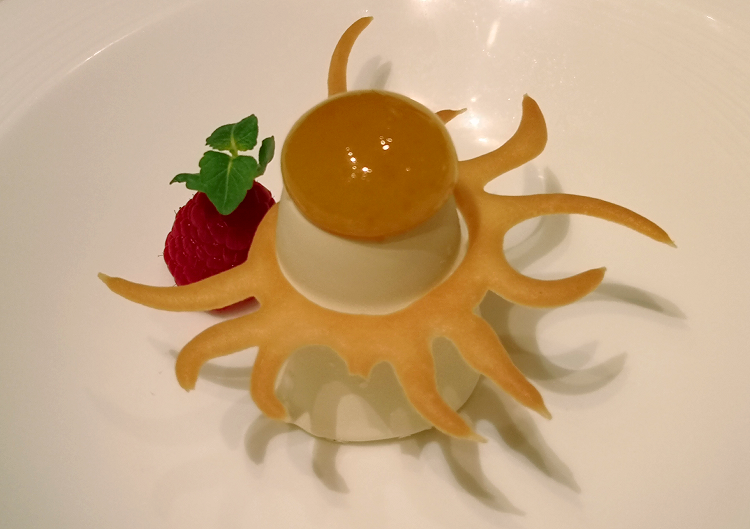 At the start of the meal we mentioned my nut allergy, so the dessert for me was changed. It was so cute because they had printed a menu with my friends name on it & when the dessert for me was changed, they edited and reprinted the menu!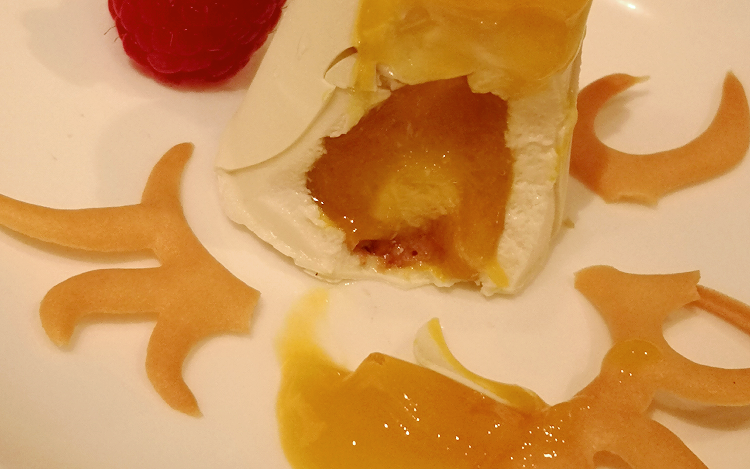 The service was also amazing! We got to choose which kind of tea we wanted and also ordered water. The staff were so on top of it that I felt every time I took a sip of a drink they came by to top up my cup. #fancy
Don't ask me which dish was my favourite because they were all so good. Well, except the abalone one, but that's just personal taste. Everything made me sit back and say 'WOW' for different reasons. The flavour, the texture, the way things worked together. You can tell that this is food at its finest.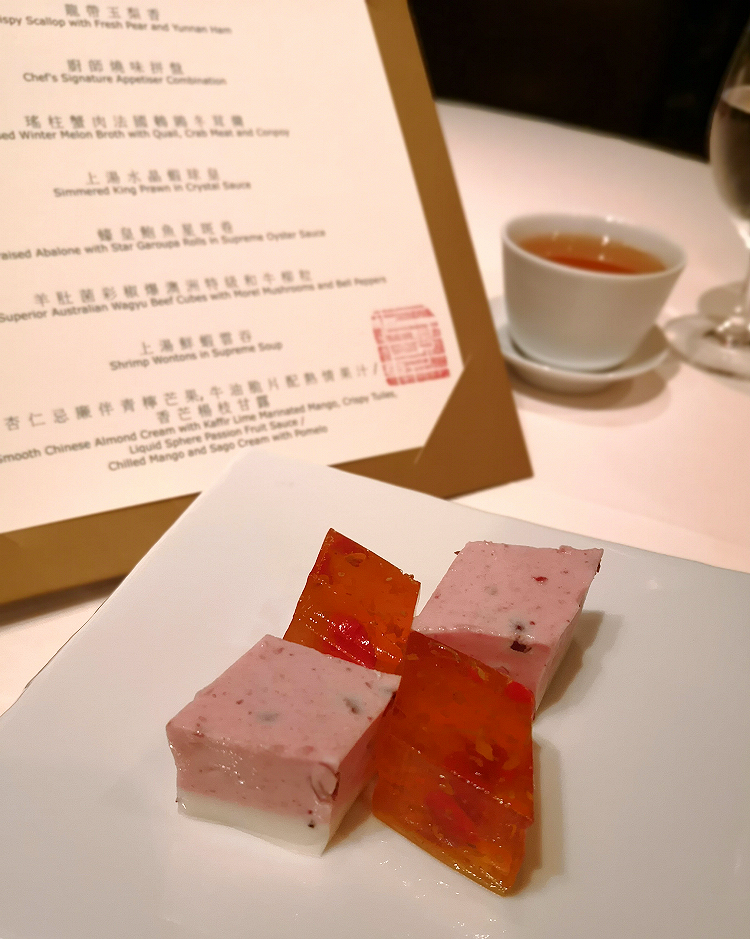 When we left we were gifted with the menu in a beautiful presentation folder, 2 boxes of the tea we were drinking and a recipe card. (All shown in the featured image at the top of the post). It's a really nice touch. This will definitely be something I will always remember as my finest dining experience. It was in no way cheap, in fact, I believe it was probably the most expensive meals i've ever eaten. Though for a 3 Michelin star restaurant, it was a good price & honestly, I think it was worth it.
Have you ever been to a Michelin starred restaurant before?