Travelling to & exploring Hong Kong whilst fat.
First up, I just want to remind you that these are all my own personal thoughts and opinions of the time I spent there. I also acknowledge my privilege of being a somewhat active smaller fat. I'll talk about my experience in Hong Kong in general but will share more in-depth info in any posts dedicated to certain locations.
Flying & Airports.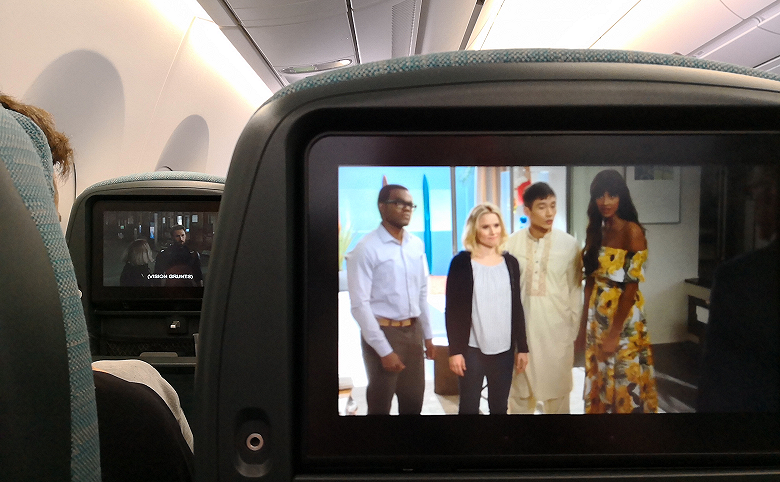 The flight from Melbourne to Hong Kong is 9 hours. The longest I've ever flown. We chose to fly Cathay Pacific, economy. We booked 8 months in advance and flights cost about $700au return. I believe it was an Airbus 350 we flew on. Seating size wise, it was very similar to the seats I'm used to with Virgin. Seatbelts were quite generous, I had plenty of left over room on mine. You get a pillow & blanket and the seat in front has a USB charger 2 different fold-out tables and a screen which you can watch movies, tv, or play games, listen to music or watch the planes outside cameras or progress. We were served 2 main meals and snacks throughout the trip with plenty of drinks. The food on the journey to Hong Kong was way better than the food coming back. Getting on to the plane was via an aerobridge.
Hong Kong airport is HUGE. When we got off the plane we had to travel on a few escalators before hopping on a train IN the airport to get to the customs/etc. Everything had English signage so it was easy to navigate. We caught the airport train close to our hotel and it was easy to purchase tickets and get on, it's situated in between the 2 separate sections of the airport. We also found on the way back that there are a few train stations that airlines have drop off points for luggage. This means you can check in your luggage and they transfer it all to the airport and on to the plane for you. We didn't use this option, but it certainly interested me!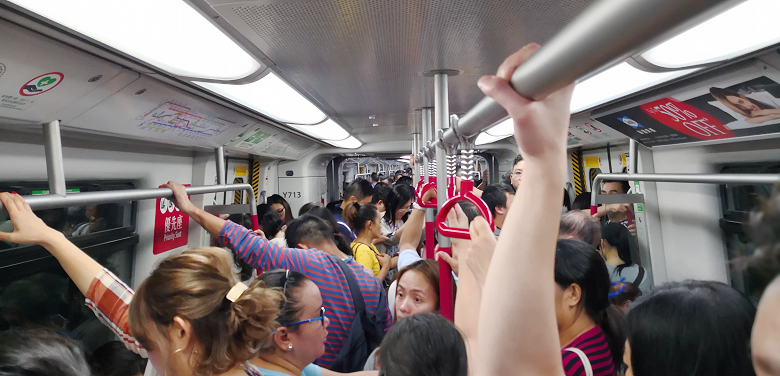 Transport
Our hotel had an amazing shuttle bus that left the hotel every hour and stopped at a few spots that we used a lot. It was the best.  I didn't catch any of the normal buses but there seems to be two varieties. Smaller people mover buses and large double-decker buses. 
The train system was amazing. It works on a card system very similar to the Myki called an Octopus Card. You can top these up at so many places, I did mine at 7-eleven which are EVERYWHERE. You can also use these cards to pay for things in most stores, it kind of works like a debit card. The trains tend to be underground but the stations I visited had escalators and lifts. The trains are very long and have seating facing in on both sides but are mostly standing room. They do have priority seating for elderly/pregnant/disability. Central and Hong Kong station are HUGE and connected by corridors, its a LOT of walking but they do have the moving walkways to help.
Taxis are a great way to get around but I'd advise that you carry your destination/hotel address on you in both English and Cantonese. A lot of the taxi drivers don't understand a lot of English. We printed out our hotel address and found it easier to hand it to them rather than try to tell them. The backseats are huge and roomy and I only had one taxi have a seatbelt which was a struggle to fit me. That being said, if you are sitting in the back seat of a taxi, you don't legally have to wear one. Taxi fares start at $24hk (about $4au).
Hong Kong has a series of walkways EVERYWHERE. It really is a city for pedestrians and I found myself walking anything from 6 to 10km a day. These are all elevated and take you over the roads. Most of these have steps and elevators to get you up to them.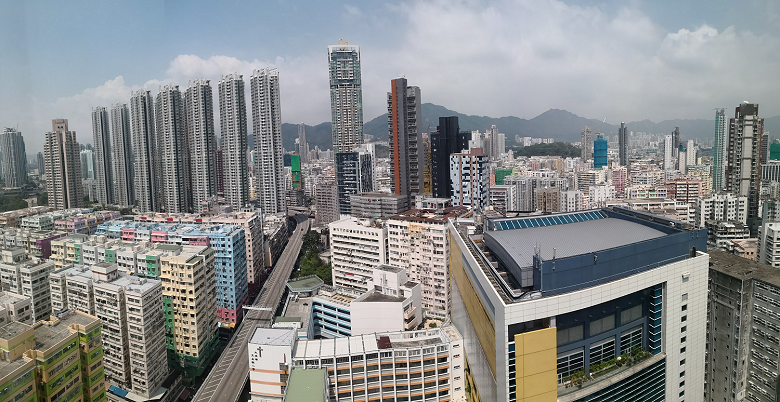 The Hotel and Weather
Hong Kong in general is CHEAP compared to Australia, that is, except for accommodation. Space is something that is a rarity in Hong Kong and unless you have a lot of money, don't expect to stay in a big room. From what I know Hong Kong is cracking down on AirBnBs, so after a bit of drama with that we booked a hotel. This area is mostly all flat so makes for easy walking.
We stayed at the Dorsett Mongkok and I would 100% recommend it. While not on Hong Kong island, it is situated in an area close to many of the markets, walking distance to a train station and as I mentioned has a guest shuttle bus. We stayed in the executive room which was 210 sq. ft./20 sq. m. in size. It was smaller than what I'm used to, but a good size for HK standard and the price. The bathroom was especially roomy and the shower big enough to fit 3 of me in.

We visited at the end of September, which is a recommended time for Australians to visit. It is, however, typhoon season and one hit a few days before we arrived. It is hot but mostly it is humid. Most places are air conditioned thankfully, but when you walk outside it's like you're physically hit with humidity. The heat and humidity died down towards the end of the trip though so we think it may have been a bit of a left over from the typhoon. Most days were about 28-32°c with 65-98% humidity. It can make walking outside for long periods uncomfortable.
People and shopping.
I admit, part of me worried that I was going to be the fattest person there and that I would get a lot of comments and stared at. That wasn't the case. Not one person mentioned my size and there were a fair amount of plus size people, both local and tourists. Overall, I loved the people, they were all very nice and polite. I don't know if it was the area we were staying in or that, but I often got huge smiles from people. I do think I was catcalled by two guys whilst I was walking alone, but I couldn't understand them, so I'm not positive.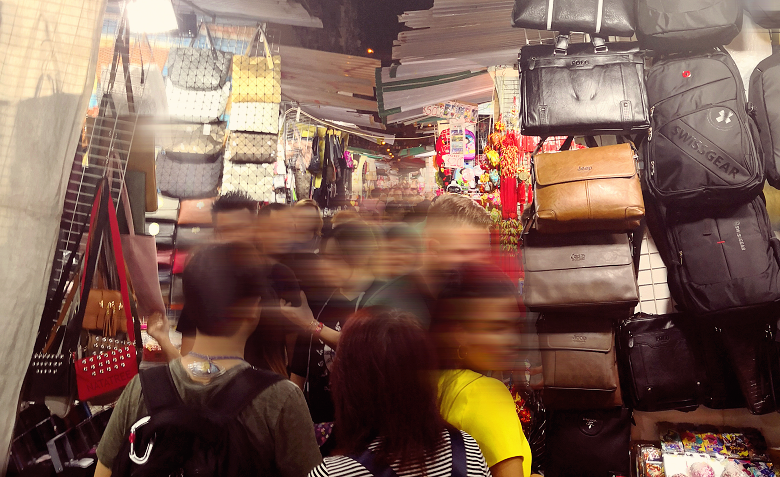 The markets are a huge attraction in Hong Kong and I visited the Ladies Market at the Temple Street night markets numerous times. They are very crowded and the walkways are quite narrow. One thing I noticed in Hong Kong is that there isn't really anywhere to sit and rest whilst out walking. That is, unless you come across one of their many parks. 
Finding plus size clothes is hard. I didn't go to too many shopping malls, honestly, they are EVERYWHERE, on every corner. I only found three stores that had clothes to fit me & then I think it was only up to a size 20. Uniqlo, Monki and Marks & Spencer. They do have a lot of tailors around though and if you have the money you can certainly get something made custom for you!
So there you have it! I think I've covered the most of it! If you have any specific questions, leave me a comment. I do know comments are mucking up a bit, so feel free to tweet or email me!