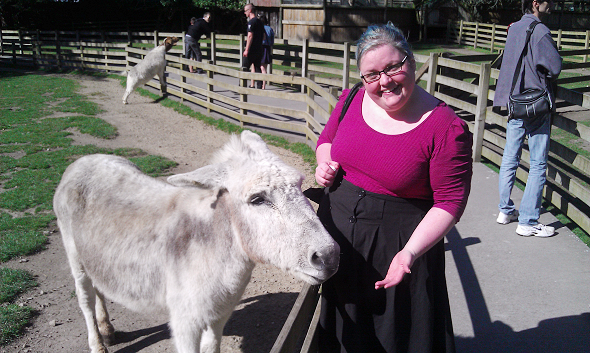 Paradise Valley Springs – Wildlife Park
On the weekend I managed to get out and do a few touristy things. Visit the beach, the local dump (long story, but it was super fun), hot pools and Paradise Valley Springs, a Wildlife Park in Rotorua.
Paradise Valley Springs is a mix of things. It has displays for a few New Zealand animals, a farm walk, and a range of NZ birds. The Ngongotaha Stream also runs through the park, which is a major Trout spawning stream. Totally awesome to see! The grounds also has it's own natural freshwater spring, Te Waireka (meaning Sweet Water). All surrounded by nature, a tree top walk and lots of signage to indicate what tree is which & what it's uses are. Oh, and did I mention they have lions?
One of my favourite animals (though really, if you know me, you know I loved them ALL) were the Kea. Probably because I'd never seen one before. They are a mountain parrot found on the South Island of NZ. They are said to be very mischievous, cheeky & somewhat destructive birds. As you can see, they will eat through anything, including an old gum boot!
 The springs throughout the park are gorgeous and it's amazing to see the Trout just swimming through. The water is so clear.
For $5 you can pick up a souvenir cup with a bag of trout/duck food & a bag of farm animal food. Super fun going around feeding the animals! The goats are friendly though demanding of wanting more food!
Feeding an Alpaca!
We were lucky enough to be at the park during Lion feeding time. It was brilliant to see. They currently have a male with 3 females on display. They will soon have lion cubs on display which will be available to pat & have your pictures with.
Tickets to the park are $29 for adults. At first I was a little dubious about the price, but by the end I would happily pay the price again. It's a privately owned family run business and again, I say the grounds are beautiful & well kept and the animals are taken great care of.