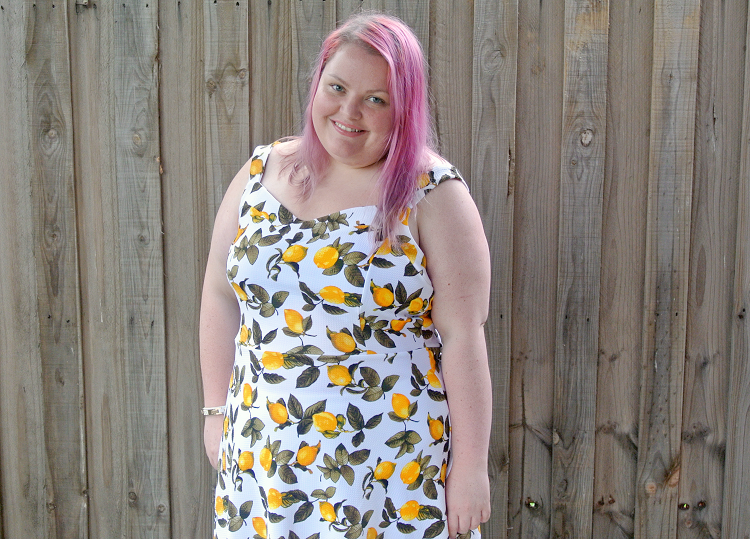 Outfit – When life gives you lemons, wear them!
If you follow me on social media, you may remember me going on about this dress aaaages ago. I found it online at Crossroads and just loved the print. I love a good lemon tree/ orange tree/ palm leaf print. By the time I finally left the house to go into a store to try it on, I was worried there wouldn't be any left. I was lucky and they had the dress in my size, as well as a top in the matching print, so I put them on layby!
That was over a month ago, in fact, that was last year! I finally got the layby out last week and wore the dress out yesterday when I went and saw Moana at the movies. Oh, you should totally go and see Moana, it was amazing and made me want to head back to Aitutaki.
I'm also trying to be more comfortable showing off my arms. I admit, my upper arms are an area I'm still quite insecure about. I will often throw on a light cardigan or that but not anymore. No one gave me a second look though, no one but me cared about my arms. Sometimes I think you can be your own worst enemy. So here is to me, rocking my flabby arms in public more!
Do you love a good fruit print? Any in particular?