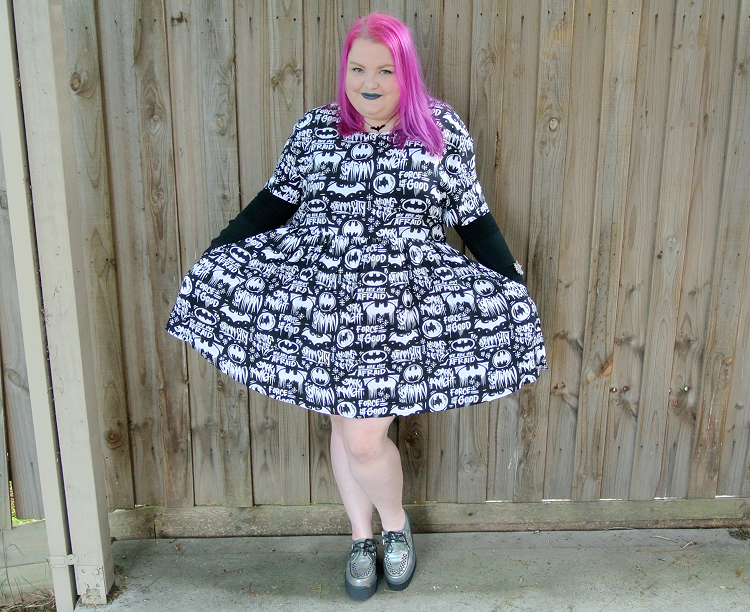 Outfit – Batman at Big W!
Life is hard right now. I'm finding it hard without Tonka. It's hard to put into words how much his loss has affected me. My mental health isn't very good, but i'm still trying.
When I was out the other day, I ducked into Big W to see if they had anything new in. They have been KILLING it with their branded range. I picked up an AMAZING Star Wars dress the other day. I was excited to see this Batman dress! I find the 2xl fits me perfectly, but they were out of them, so I sized up to the 3xl. It's def big on me, but I don't think it looks bad.
PLUS IT HAS POCKETS!
I kind of styled it very 90's, I'm just really loving 90's fashion atm. I was originally going to pair this with my black Dr Martens, but they currently have Hello Kitty laces in them. I thought it would be too busy, so decided to pull out my oil slick creepers!
As it gets colder, i'll be adding stockings, that's for sure! It's quite short, it hits me mid thigh, but would look great paired with leggings.
What's new with you?