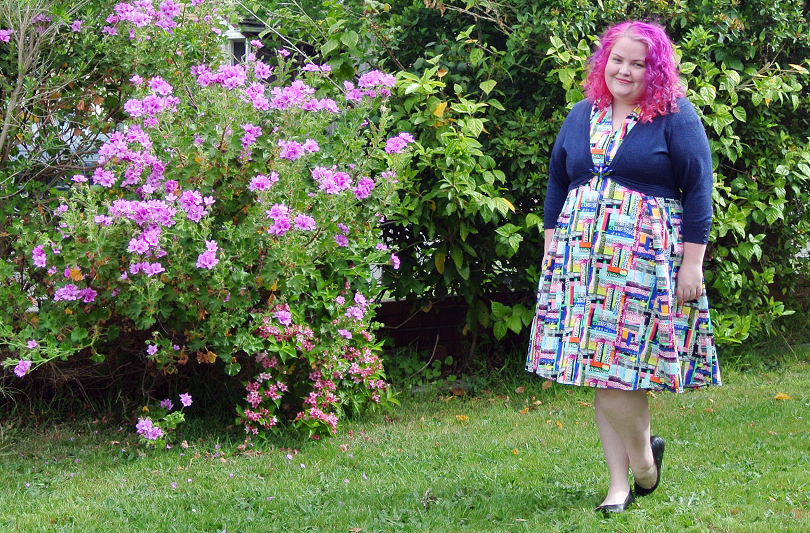 Outfit – All the colours of Camilla Jayne!
Sorry for the lack of outfit posts lately. I've really just not been myself, feeling rather lost as of late. When depression hits, it's hard to get excited about clothes and you dress more for comfort then anything.  When this dress arrived though, I knew it would be one of those dresses that I would love on.
You know how you can find a dress that you will throw on and instantly feel pretty, that's comfortable, and well made and just all round perfect. You don't need accessories, but you can style it many different ways. This dress is it! It's also reversible! Not inside out reversible, but you can turn it around and wear the zip at the back!
The colours remind me of washi tape! It also comes in black though if you think the colours are a bit too much for you. As you can see, the skirt has a lot of material to it, I can't wait to try it out with a petticoat underneath!
Don't forget to check out the Camilla Jayne site, I'm thinking the swing tee in citrus will be added to my cart soon!
What does the print on the dress remind you of?