This dress = LOVE. It's now in the top 5 dresses I own. There is so many things I love about it. The material, it's a soft kinda silky material. The cut is the perfect midi length and the straps attach to the back of the dress in a way that means you can adjust the height or even wear it crisscrossed at the back. The print, I mean, look at it.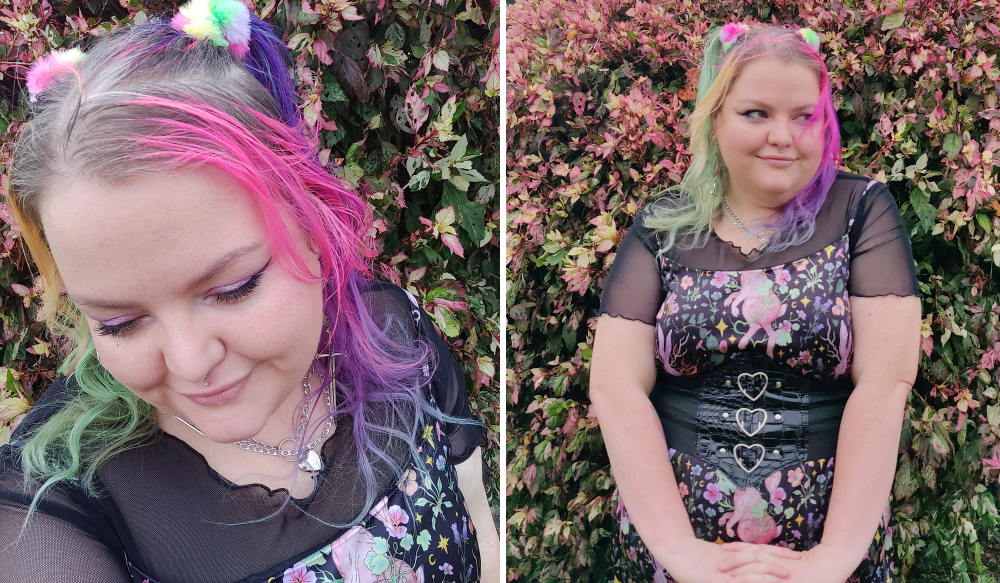 If you're a rabbit or jackalope lover, I def think this print is for you. I was tempted to pick up the matching skirt, just because I really do love it all so much. These scrunchies are just super fun and I love how it kinda makes the colours in the dress pop. My hair has changed colour since these photos and looking at them makes me miss the pastels these faded to.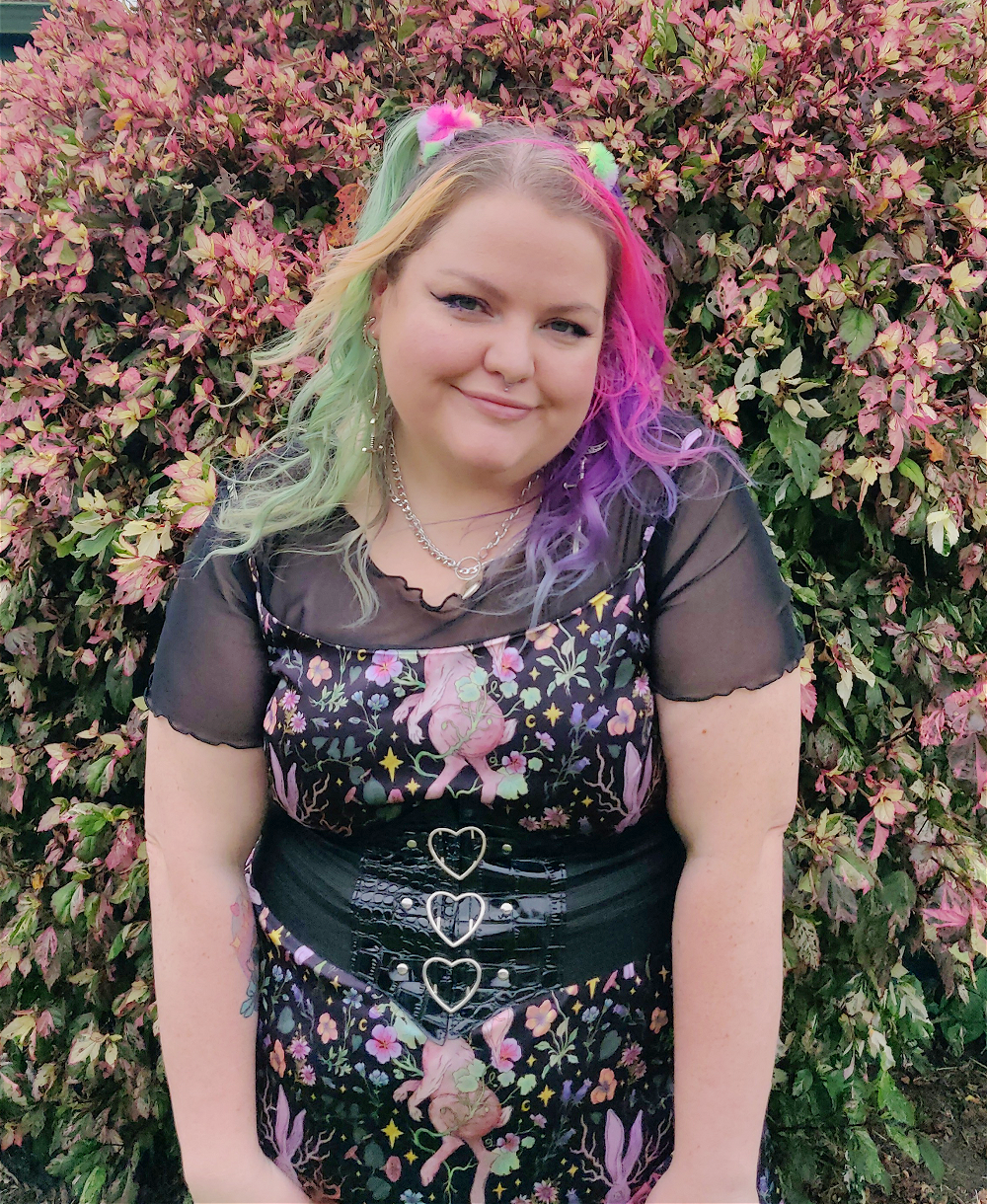 This is a Dangerfield-centric outfit, I know, that's because I work there and a majority of the days I get dressed in something other than pj's, it's to go to work. 
Bunnies, bunnies, it must be bunnies!