Outfit – Grumpy Bear Blue!
Flashback to nearly a year ago! Yeah, i'm still going through old photos. I'm going to post some new stuff soon! I promise! I felt pretty cute this day, a day I went and saw my psychologist. I love a good colour-blocked themed outfit!
I love the Care Bears. I always have. I don't know if I have a favourite care bear though. It would probably be a tie between Cheer Bear and Grumpy Bear. Seeing as I'm a Gemini, I'm going to say that having 2 favourites is more than fine!
How amazing are these tights!? I love snag tights so much and when they announced they were releasing a Care Bears collection I started saving my money. I couldn't resist the grumpy bear ones! They are so comfy! For anyone wondering, I got them in the size E but probably could have sized down a size.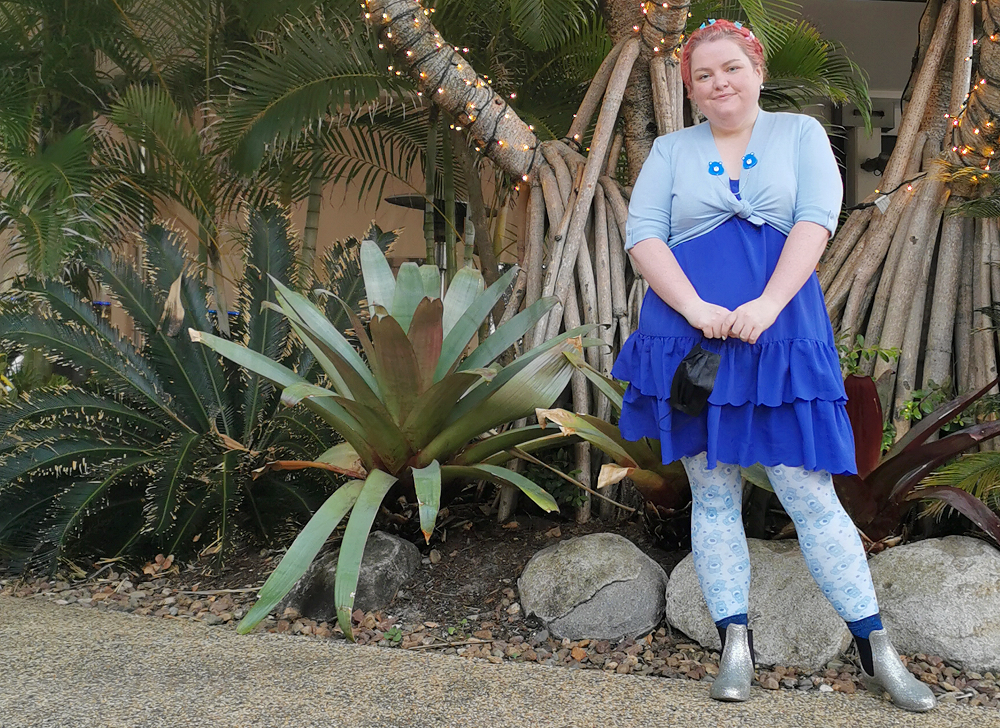 When Mum passed away I brought home a lot of her cardigans. She had a bigger wardrobe than me. I get my love of shoes, bags and clothes from my Mum. Going through some of her stuff was hard, but it's also made me realise I needed to cull some of my things. I've been somewhat successful. I just dropped off another 3 bags at the local op shop the other day. I have around 5 tubs of stuff to sell.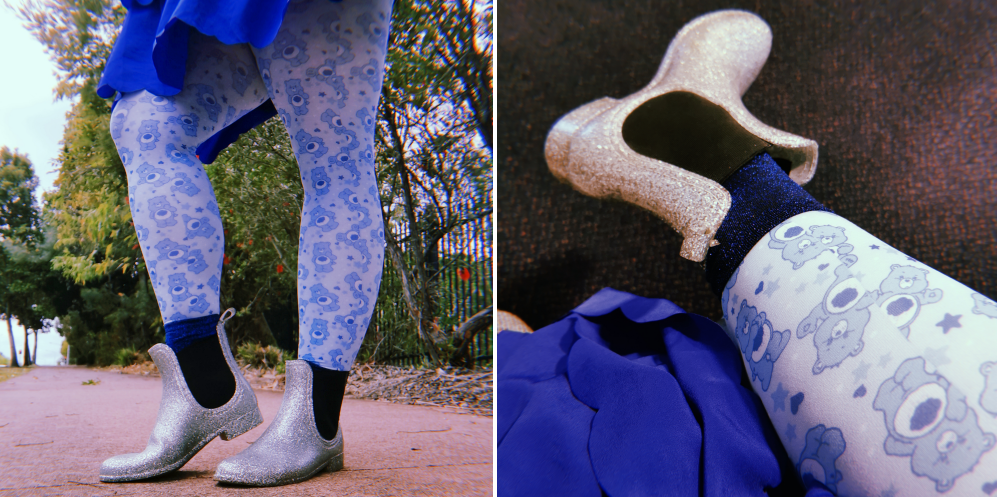 Dress – Very old ASOS || Cardi – My Mums || Stockings – Snag Tights
Boots – Old ASOS || Cardigan clips – Erstwilder
Who is your favourite Care Bear?