In June we headed out to visit the Caboolture Show. This is the first year we've lived in the area and I thought it would make a fun day out. I'm always a fan of going to any show. I've been to the Royal Easter Show more times than I can remember to count, as well as the Melbourne Show. Compared to those, the Caboolture is a smaller town fare, but still loads of fun!
I decided to go for a cute look! I got lots of compliments on the outfit and the hair, which was a wig. My hair was in a state but luckily i've had it done since then. I do love wigs and how they can change a whole outfit and give me more confidence. I've had a few moments lately where i've found myself wondering if i'm too old to dress like this. Then I remember, it makes me feel happy and i'm not hurting anyone. Teen me would be so happy to see the way I dress. I hope I always stick to dopamine dressing.
I love going to shows to see a) animals and b) the arts & crafts. I was thinking that next year I may enter a few events. The cake above was one of my favourites.
Oh and c) would be the food! Though honestly, it was ridiculously expensive. I had a dagwood dog and I tried dole whip for the first time! It was delicious!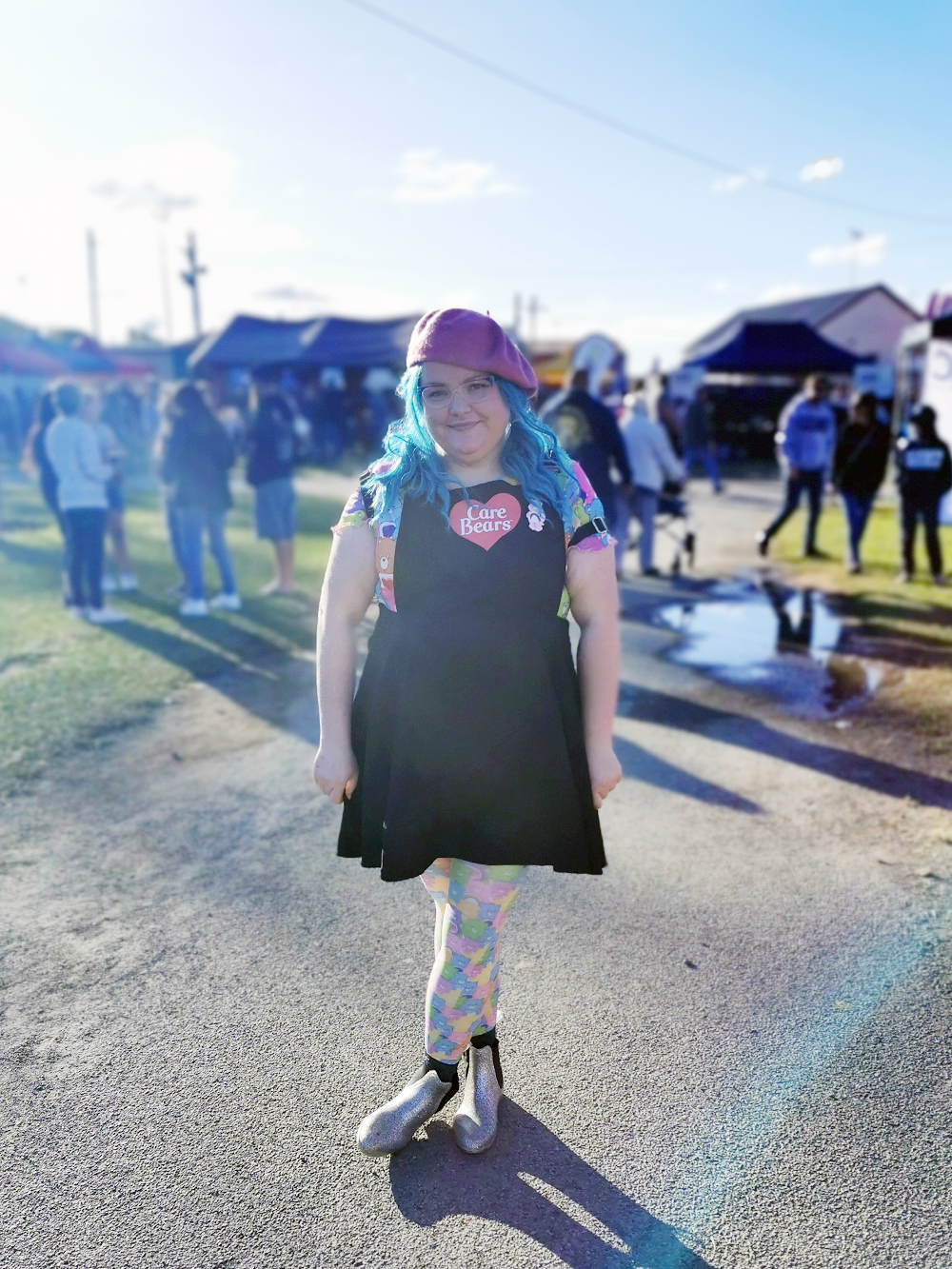 Shirt & Dress – Shein || Stockings – Snag Tights || Boots – Old ASOS
Brooch – Erstwilder || Beret – Ebay || Glasses – Zenni
We watched a reptile show and Craig and I got a photo with a crocodile. It was adorable (yes, I called a crocodile adorable).