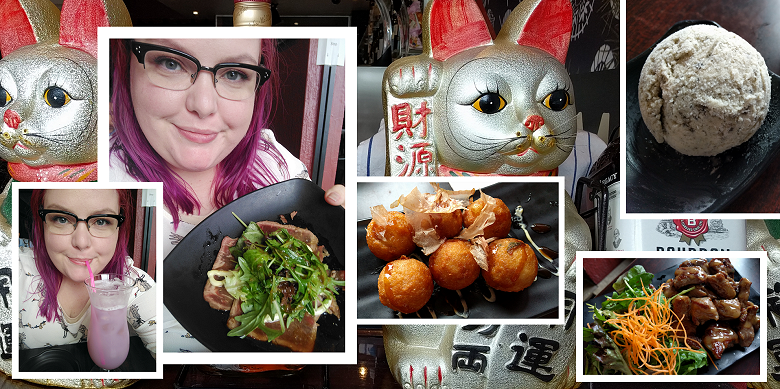 Food – Okami Japanese Restaurant
On the weekend I went to my first Japanese restaurant! While i've eaten Japanese food previously, I've never been to a dedicated restaurant. I went to the Caulfield branch of Okami for their all you can eat and long story short, I was impressed!
It's not how I picture an 'All you can eat' restaurant. It's a sit-down restaurant where you get served by waitresses, who take your order and deliver your food. You just keep on ordering how much you want. It's $32.80pp and it was well worth it.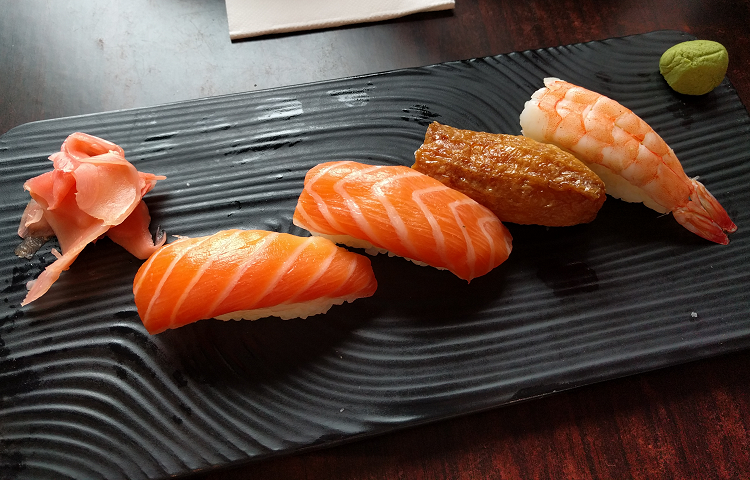 I went with a friend and we had so many dishes. So many. In fact, we loved the beef carpaccio so much we ended up ordering 5 plates!
We ordered || Sushi nigiri platter. Beef Carpaccio x 5. Prawn Gyoza. Octopus Balls. Potato Croquette x2. Teriyaki Steak. Miso Steak. Chicken Katsu. Seafood Tempura x 2. Black Sesame Ice Cream. Vanilla Ice Cream.
My favourites were, of course, the Beef Carpaccio and the Potato Croquettes. The Beef Carpaccio (above) comes with lettuce covered in Ponzu sauce and wasabi mayo and if all lettuce tasted like that, I'd be eating it for breakfast, lunch and dinner. The beef was sliced so thin but tasted like heaven. I've seriously been daydreaming about it.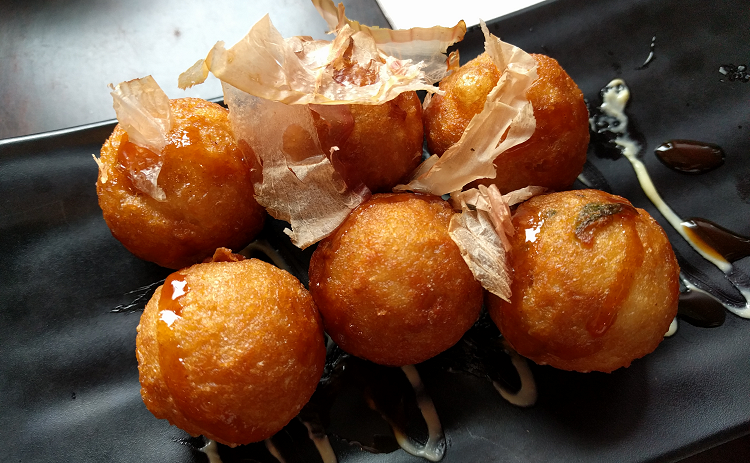 My other favourite, the potato croquette (below) was much like mashed potato with vegetables covered in panko crumbs and fried. In other words, delicious. It then had tonkatsu sauce and Japanese mayo on top.
The Seafood Tempura came with two prawns and then a few vegetables covered in a light tasty batter. The pumpkin was delish!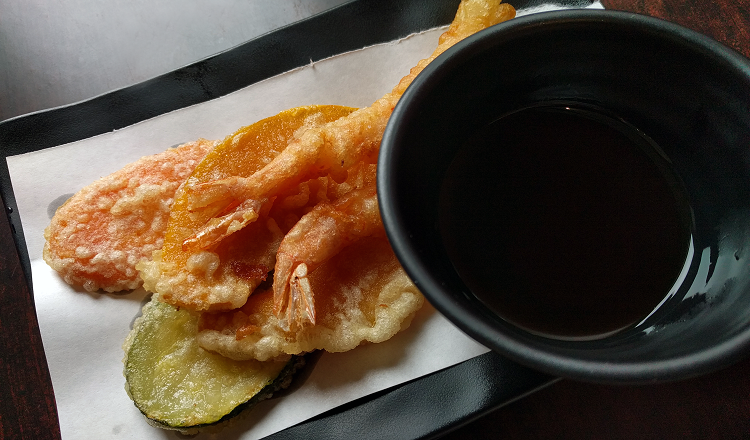 The Chicken Katsu was another favourite. You really can't go wrong with a good chicken katsu IMO. It was super tasty with no yucky bits (which is something I always worry about when it's not myself cooking).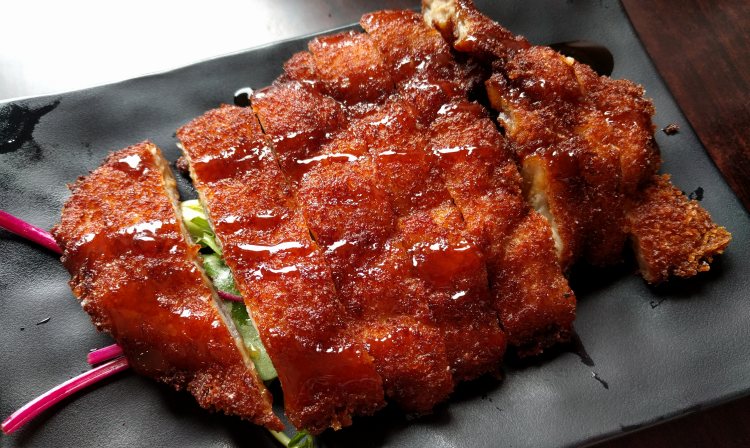 The Miso Steak. By golly was this SO tender, it basically melted in your mouth. Please tell me your secrets. I didn't have any of the Teriyaki Steak but apparently, it was just as beautifully cooked and delicious.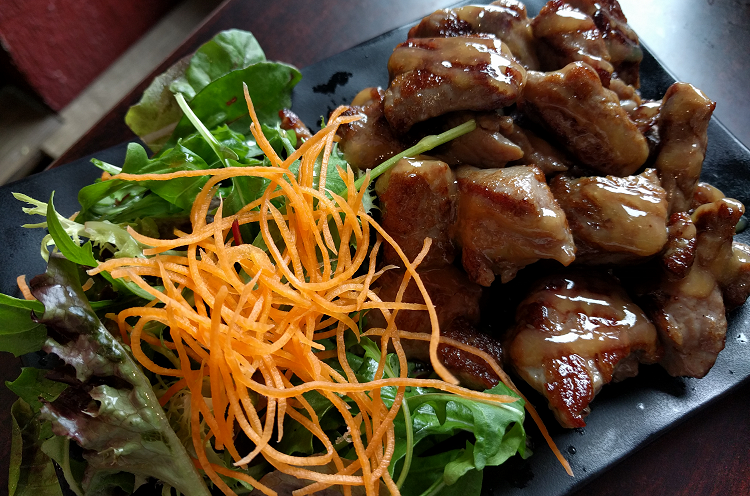 ICE CREAM! Now, I'm a vanilla ice cream fan, call my plain or bland, whatever. It's tasty. This vanilla ice cream was so good, super vanilla-y. I actually wish more restaurants would do this 'one scoop' ice cream dessert option! I don't often order dessert as it's usually too big. The black sesame ice cream BLEW MY MIND. It was so weird but in a good way. At first, my brain processed it as "stop, it's nuts" which it often does with sesame, but after a second bite, it was just bliss.
I also want to say, whilst looking up reviews for this restaurant there were some so-so reviews about it being along the quality of 'food court' food. I'd like to know where those people eat because, for me, the food was above and beyond anything I've eaten in a food court. I was actually surprised at the quality of ALL the food for what the pricing structure is. All of this, plus 4 drinks ended up costing just on $80, which considering we had 15 dishes & 2 desserts, I think was well priced. I had no complaints and am already trying to figure out when I can go back!
Okami Resturant has 10 locations, this review is from the Caulfield branch. I went at lunchtime on a Sunday and it wasn't too busy, food came out at a great pace and we were always looked after. This post is in no way sponsored, just sharing the good stuff!
Have you tried Japanese? What is your favourite dish?