OOTD – I should have been a Unicorn!
On Sunday, I ventured out for Japanese again. Yep, it was that good I had to go again so soon. I got dressed, all cute and then realised the weather had changed and it was too cold to wear the outfit. Oh well. I decided to take photos anyway because as I mentioned, I thought it was super cute.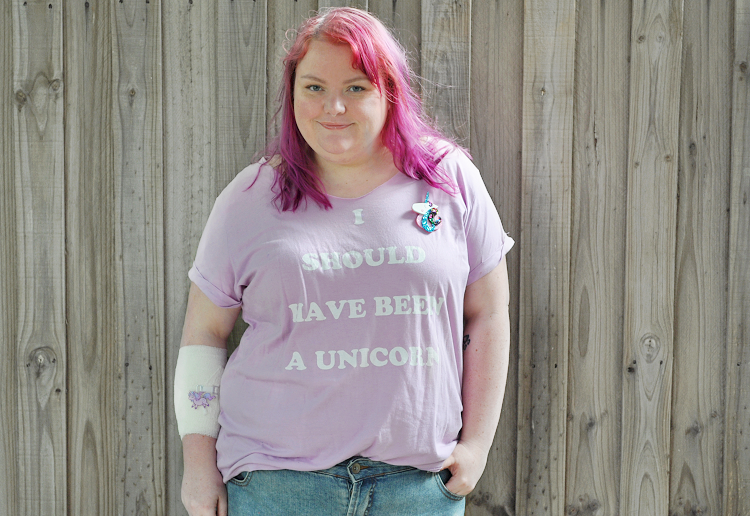 Still trying to shop my wardrobe and wear things that haven't seen the light of day, so the clothes aren't available, but the brooches are! I teamed this awesome shirt (last seen here and here) with 2 of the unicorn brooches I have. Seeing as I have a fractured arm and had to wear it bandaged I may as well make it pretty. I don't often wear shorts, but these are one of my favourite pairs (last seen here). The mix of denim and floral lace is beautiful and they are probably the comfiest pair of shorts I own.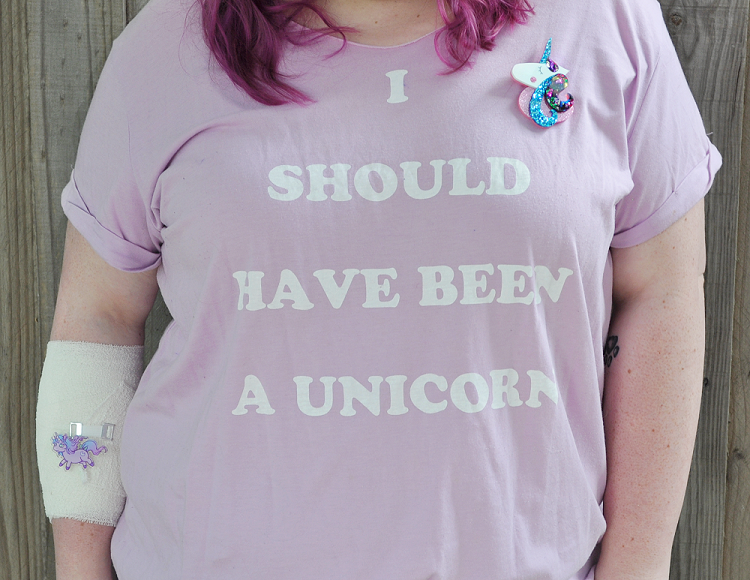 Sorry about the lighting in the pics, I had my camera on the wrong setting. Whoops. While in the full pics my sneakers are blown out to white they are actually a pastel pink.
Top – ASOS (old) || Shorts – ASOS (old) || Shoes – Betts || Unicorn head brooch – Kaiju Candy
Unicorn brooch (arm) – Dizzy Little Dotty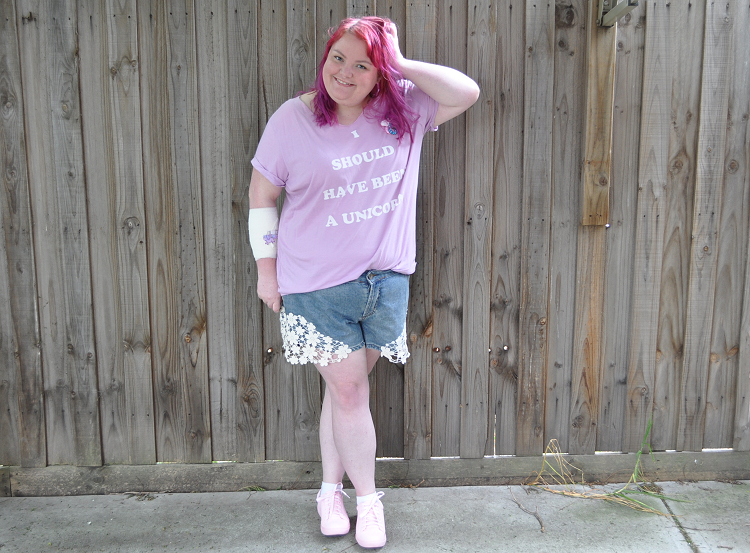 What should you have been born as?