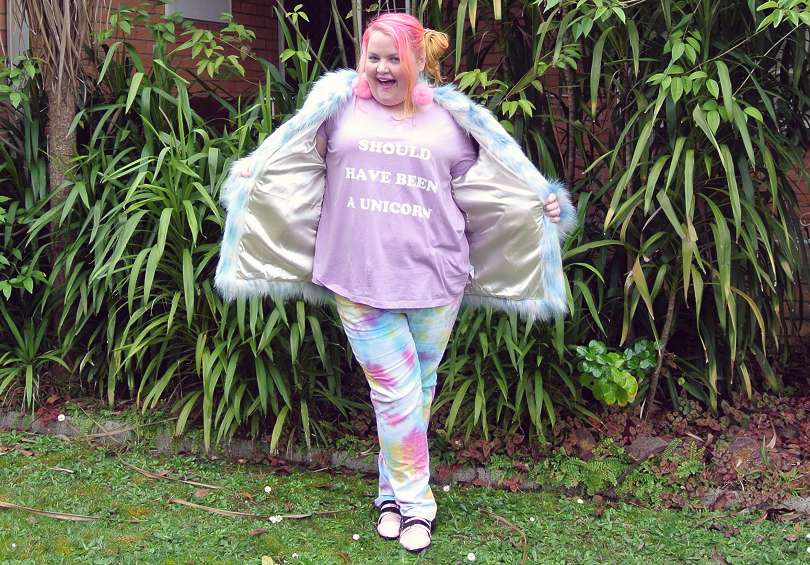 Outfit – Pastel Explosion!
You know, the last time these jeans appeared on the blog, I was wearing it with this exact shirt. I think they make the perfect pair though. I've had this jacket in my wardrobe for a while now, and after pulling on my jeans, I just knew I had to pair them together. The jacket totally makes me think of Sully from Monsters Inc!
I decide to just embrace the pastel, and the fluffy! My hair has faded to a nice pastel colour too, which I'm actually loving. Sometimes colours fade into horrible colours, but i'm impressed with the yellow. I wouldn't have been able to achieve these colours if it's what I'd been trying!
This bag is SUPER tiny, in fact, I can't actually fit my phone it in. It is usually on display in my bedroom though, because while it's not overly useful as a bag, it sure makes a pretty decoration!
I think, looking at these pictures now, if I wore this outfit again I'd go for different shoes and ditch the pastel blue eyeliner. Hey, we live and learn!

Do you think there is a thing as too much pastel?