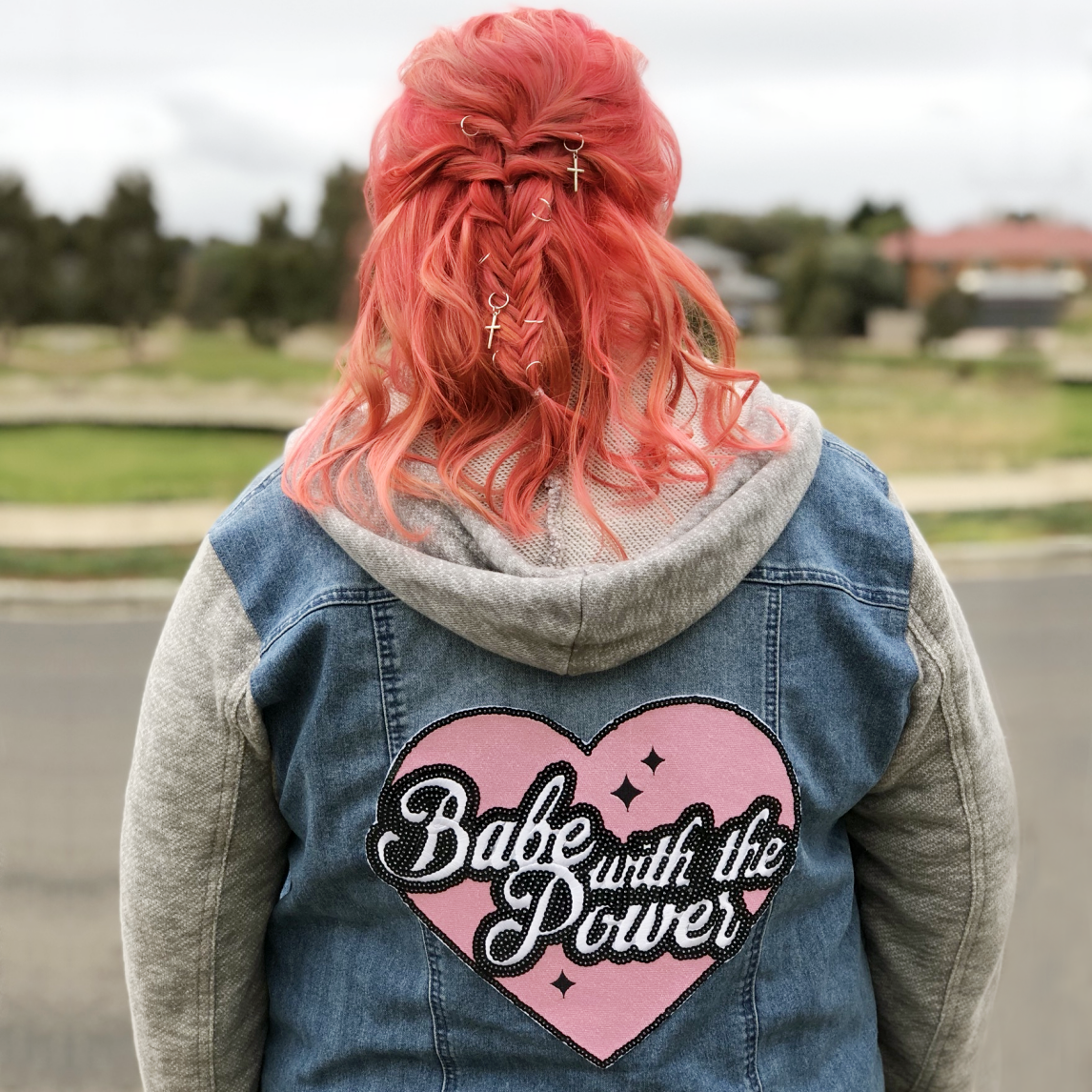 Well wahey, it's that time again, when I try a new hair colour! I've been going to see Rach for the past few dye jobs, and well, I never want to dye my own hair again!  I may have been a bit of a hair snob before, I believed I could do my hair good by myself. I could, but it's certainly not the same. The job Rachel does is above and beyond anything I could dream of doing myself. Plus, my hair is in such a better condition!
The first time Rach did my hair it was a stunning mix of blue, purple and green (picture, picture, video). The second, a stunning firey sunset mix of purple, pink and orange (picture, picture, picture). That one impressed me so much with the staying power of the colour. THIS is what it looked like after 2 months with NO touch ups. Sure, it had faded, but it was still a beautiful vibrant pink.
This time around when we lightened it, we got it probably the lightest it's ever been. Rach decided we should try some neon and made a mix of orange and pink. One thing I love about Rach is that she's open and honest. She won't push your hair. The first time we dyed it, my hair wasn't quite even coloured due to the previous colours in my hair, which is why we went with darker colours. This time, after having her tend to my hair for the past 6 months, it all lifted brilliantly.
I let Rach choose the colours, I let her have free reign to experiment because honestly, I trust her. I've talked to her about my likes and dislikes with colours and she's always taken that into her process. I admit, when she applied this to my hair I was a bit "holy shit that is bright", but once it was all washed out, it was LOVE! It's almost like a neon peach and photos do no do it justice.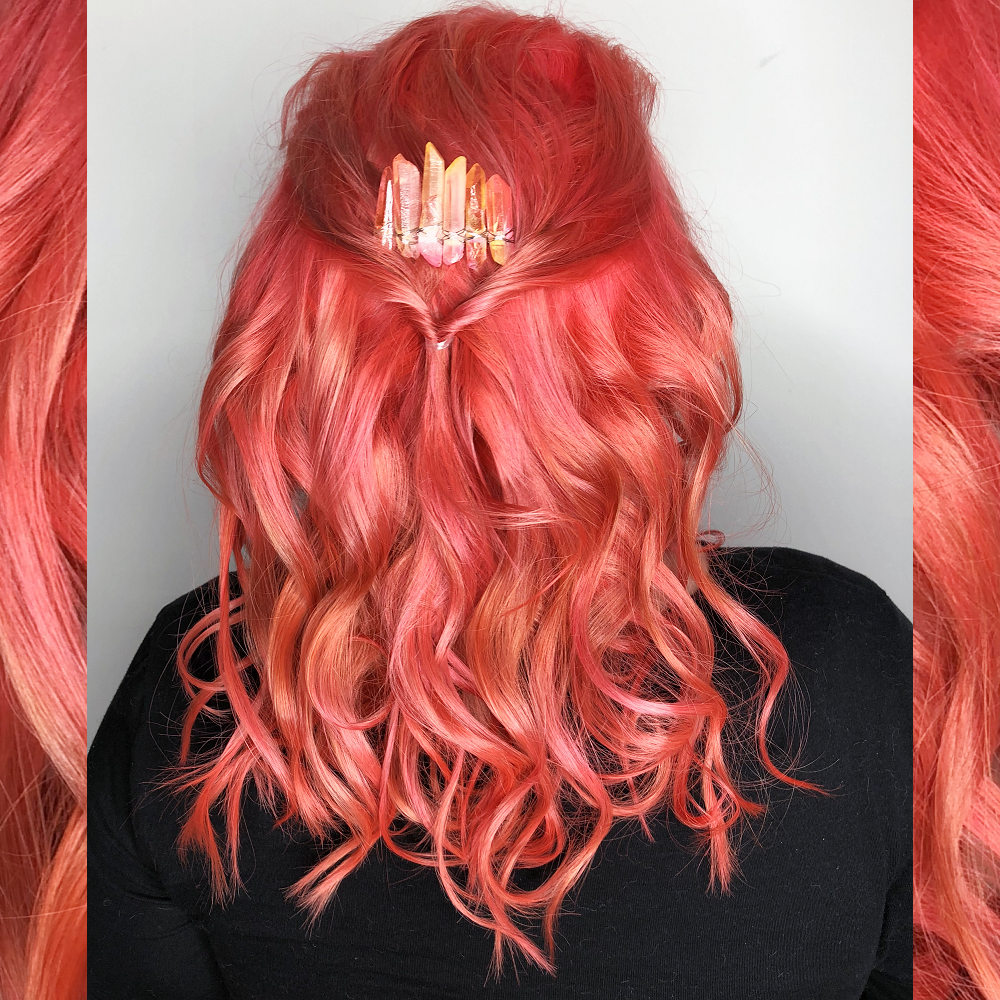 I thought i'd had every hair colour you could think of, but nope, Rach had to prove me wrong! This is a colour I haven't rocked, but I'm super happy to be doing that now! Yeah, yeah, i'll shut up with my gloating now! Haha.
To find out more about Rach or to book her if you're in Melbourne, you can find her on Facebook and Instagram.
What is a hair colour you dream of going?