I'm really loving the cobalt blue that is in fashion at the moment. I seem to have added a few blue things to my wardrobe in the past couple of months, but I think this 17 Sundays 'Blue them away' beach dress may be one of my favourites. It's a great length, super comfy and has sleeves! I love the zipper feature and draped sides.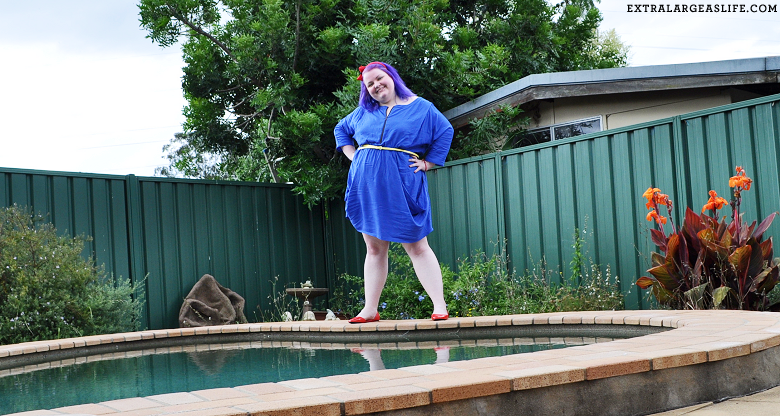 I've been wearing it with other primary colours, in what I see as 'Snow White' inspired. Oh, and new hair. The 'natural' colour period didn't last long, did it?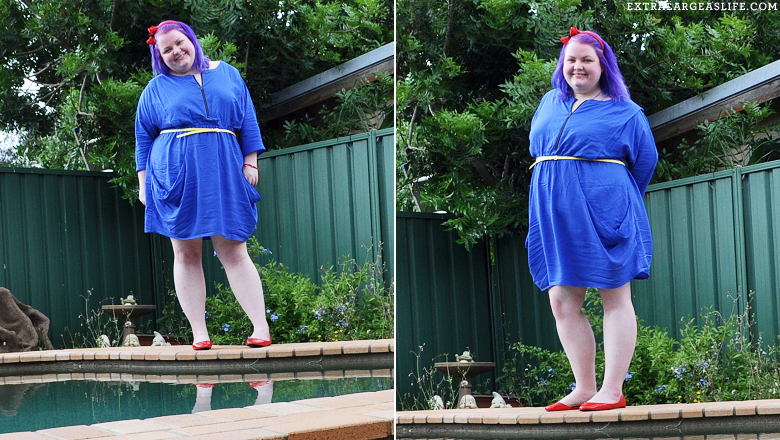 DRESS – C/O 17 Sundays
BELT – ASOS Curve
SHOES – Wilde via BrandsExclusive
HEADBAND – I don't remember, it's so old!